The second phase of the Delhi government's ambitious odd-even scheme has come to an end and as promised, taxi aggregators have brought back surge pricing that had been shut for the last 15 days. But Delhi Chief Minister Arvind Kejriwal has warned taxi aggregators of stern action, saying that surge pricing is illegal in the region.
The Chief Minister tweeted saying that some aggregators have been charging surge prices, which isn't allowed under law: 
Some taxis hv started charging surge. Surge not allowed under law. They r warned that strong action will be taken against them

— Arvind Kejriwal (@ArvindKejriwal) May 1, 2016
Kejriwal, who has been at loggerheads with aggregators like Uber and Ola, warned of action against them. State transport minister Gopal Rai also tweeted, promising action on cab aggregators. He announced the launch of a helpline for citizens to complain against taxi services charging surge prices.
दिल्ली में कोई भी टेक्सी सर्ज प्राइस के नाम पर ज्यादा पैसे वसूल रही हो तो आप 01142400400 पर फोन करें !हम सख्त करवाई करेंगे !

— AAP_गोपाल राय (@AapKaGopalRai) May 2, 2016
Meanwhile the ban on diesel and petrol taxis in Delhi and NCR imposed by the Supreme Court, has also sparked chaos, with queues at CNG pumps getting longer. Several drivers have complained they have had to turn down passengers since they are required to spend a lot of time CNG stations.
An employees at a CNG Pumps told The Indian Express,
"From 10 am to 3 am, there is always a queue of at least 10-15 vehicles waiting at the station, people usually have to wait for 15-20 minutes for their turn, even though it takes three minutes to fuel a car and we have 12 CNG dispensers here."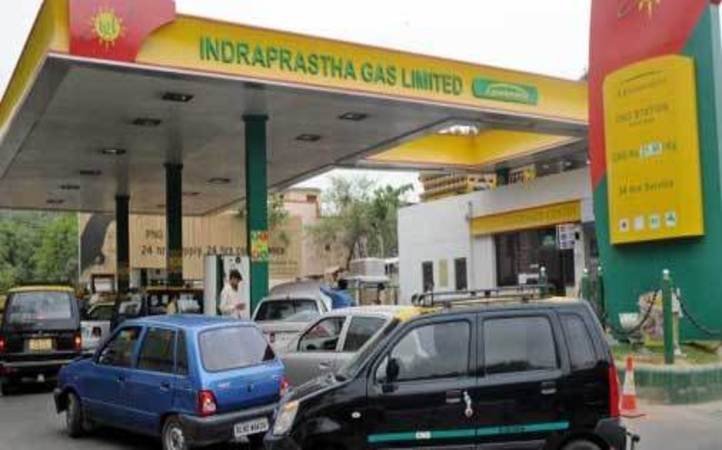 Cab drivers also took to the roads to protest against Supreme Court's ban on diesel and petrol taxis, and they blocked traffic in west Delhi's Rajokri area. The traffic blockade has led to a massive traffic jam between Delhi and Gurgaon.
A traffic constable told NDTV that,
"The taxi drivers on Monday morning blocked both the carraigeways on Rajokri flyover near the old Delhi toll booth on Gurgaon to Dhaula Kuan road."