Delhi Chief Minister Arvind Kejriwal was detained by Delhi police for almost 4 hours for trying to meet family members of an ex-serviceman Ram Kishan Grewal who allegedly committed suicide over the OROP issue yesterday, NDTV reported.  
This came just hours after his deputy Manish Sisodia was also detained for the same reason.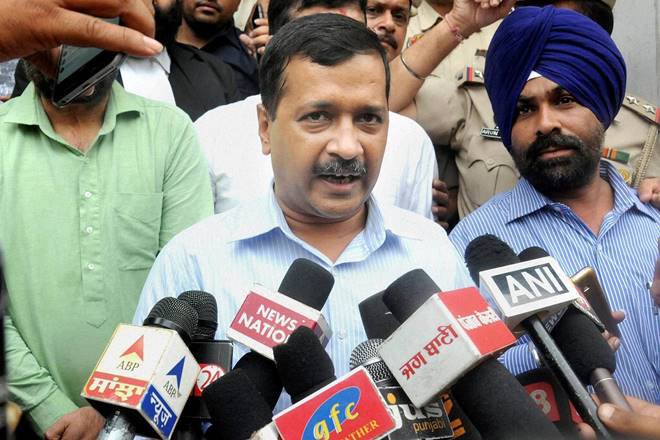 Here is a brief timeline of what happened:
Kejriwal arrived at Lady Hardinge Hospital in central Delhi on Thursday evening, hoping to meet the ex-serviceman's family and next of kin. 
After not being allowed to enter, Kejriwal posted a series of tweets:
After sometime, his convoy was allegedly blocked by Delhi police. 
At 7.45 p.m he was detained for trying to enter the hospital. 
He was then taken to RK Puram police station. 
Kejriwal was held for almost 4 hours, and was finally released at around midnight. He came out of the station along with Deputy CM Manish Sisodia and other AAP leaders. 
The aftermath
"This is worst than Emergency," the Delhi chief minister told reporters before being taken away while Sisodia tweeted:
The CM's detention came after that of Rahul Gandhi, who was in fact, detained twice on the same day for trying to meet with the deceased veteran's family.  
Several Congress leaders including Randeep Surjewala, Jyotiraditya Scindia and Kumari Selja were detained while police was seen dragging scores of AAP workers and many office bearers outside the Parliament Street Police station.
Police justified its action of detaining leaders of political parties saying it would not allow anyone to disturb law and order in the city. 
The Congress and AAP leaders accused the Modi government of being responsible for the death of Grewal.
Feature Image Source: PTI