Disclaimer: The opinions expressed in this article are those of the writer and not ScoopWhoop.
I'm no fan of Narendra Modi, but I assure you that hasn't coloured my opinion on the man's policies. Especially the well-intentioned gift that our beloved PM dropped on our heads exactly a year ago. 
Demonetisation. 
Meant to take money launderers and the cash-rich population by surprise, Modi made an announcement at 8 pm on November 8, 2016, that all currency of 500 and 1000 denominations would be discontinued, midnight onwards. Widespread panic.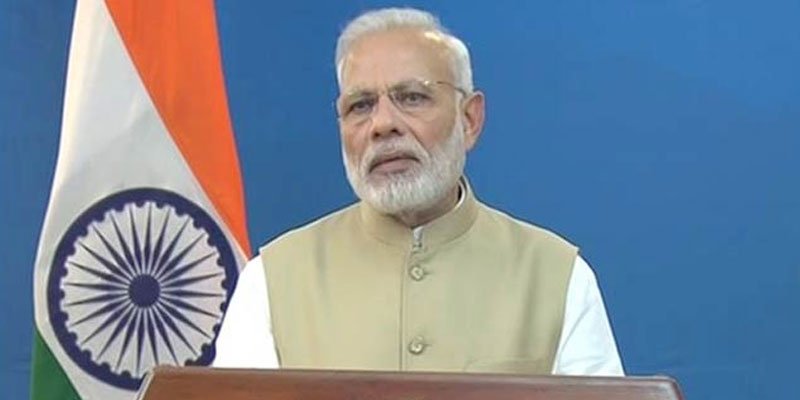 But it was obviously for the betterment of the country, or that's how it was sold to us. I didn't even have a problem with the scheme until the administration began equating standing in an ATM line to the jawans protecting our country in Siachen. 
The execution was honestly pedestrian, the government seemed as clueless as its citizens about how this thing was snowballing. And the Siachen analogy seemed like a last-minute fix to dowse a national calamity into nationalism, to hoodwink the audience into believing that standing in an ATM line was service to the nation's greater good.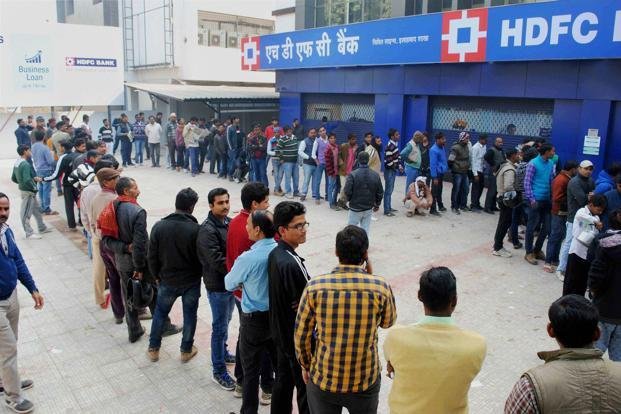 Nope. Sorry. Didn't get distracted. 
Most of us could clearly see the execution fall apart, within a week of its implementation. Which meant a severe liquidity crisis across India. Serpentine queues in front of an ATM became the new 'normal', making things exponentially difficult for the working bachelors like me. I had the option of either waking up at 5 am and getting in line before leaving for work – or standing in line 9 pm onwards till about midnight to get my hands on that solitary 2000 note. And sometimes even that would be futile because the cash would get before my turn came.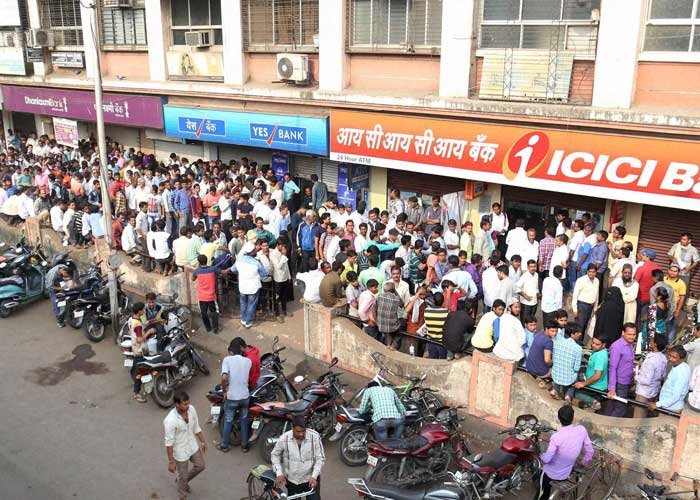 The banks were haplessly underprepared to deal with this crisis. The printing of the new currency was hardly co-ordinated with the PM's brilliant brainwave to eradicate black money. The plight only compounded many times as this crisis coincided with the wedding season in December.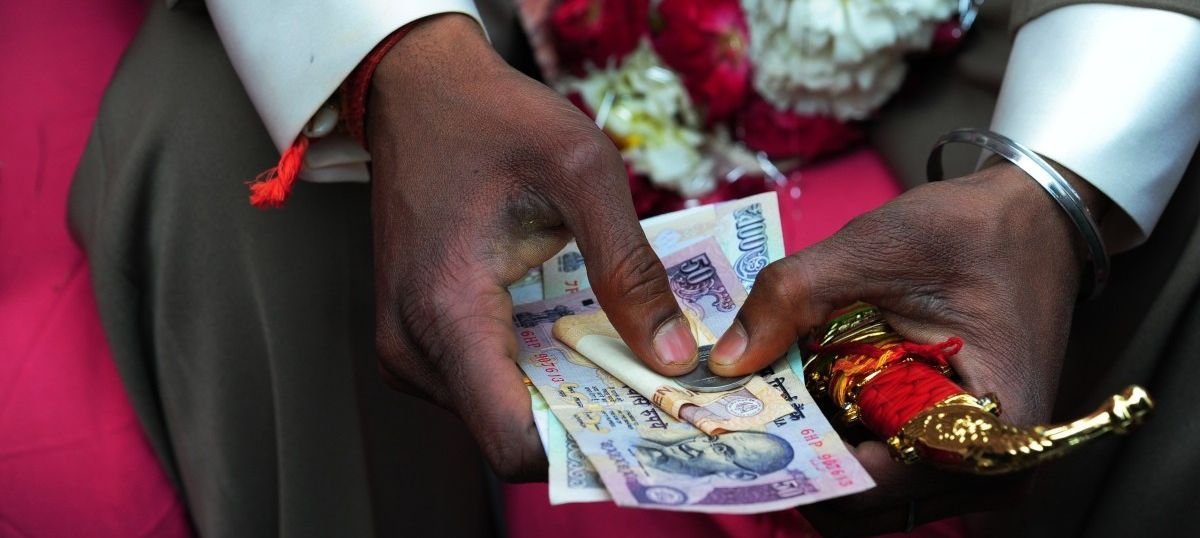 With my brother getting married on December 6th, my family faced the wrath of cashless India first hand. What the Modi govt didn't factor into its sweeping scheme, was that majority of the unorganised sector (majorly linked to an Indian wedding) depended on cash for daily operations. The salaries for domestic helps suffered, putting their livelihood on the line.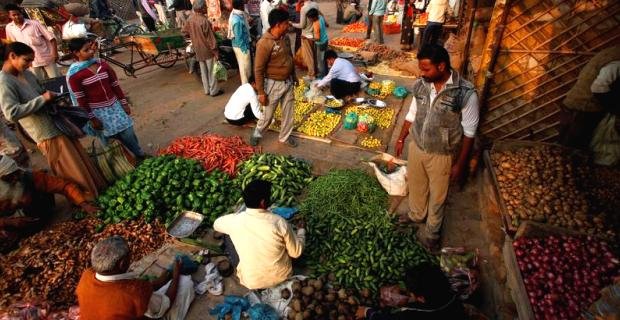 What was promised by the demonetisation scheme? 
That it would root out the 'evil' which was black money.
Has that happened? 
A report by the RBI dated 31st August explicitly states that 99% of India's black money has returned into circulation. So the answer to the question is an overwhelming no.
What have we lost in the process? 
100 lives. Yes, you read that right. This list doing the rounds of Reddit India, accounts for a majority of the casualties which are directly linked to Narendra Modi's announcement on Nov 8. How can the government be so casual about this – where 100 citizens have perished because of the government's wrongful implementation of a policy.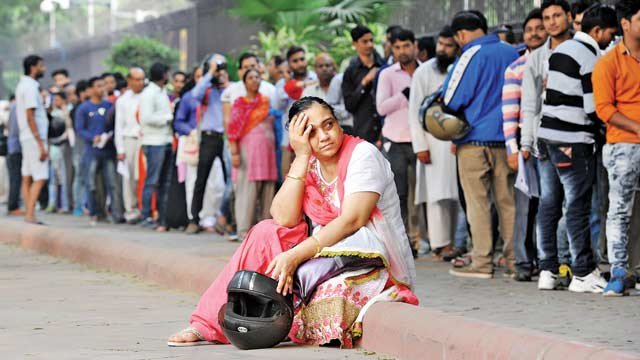 The Siachen mein humaare jawaan khade hai rhetoric was exposed only 3 weeks later. 
As Lt. Colonel (retd) Darshan Dhillon stood in line and complained about the mismanagement, a (presumable) bhakt asked how he could be so disrespectful to the army personnel who stood for 20 hours a day on the border. Mr Dhillon was quick to point out that he himself was a retired veteran, waiting to withdraw his army pension.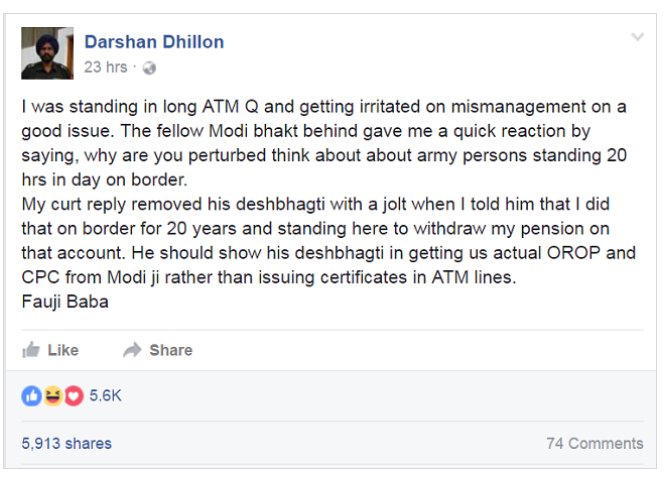 Another picture appeared on a national daily, of an elderly gentleman with tears in his eyes. As it turned out even that 78-year-old man was retired soldier Nand Lal, breaking down after missing his spot in the ATM line. It got shared extensively on social media, mirroring the frustration and helplessness of citizens across the country.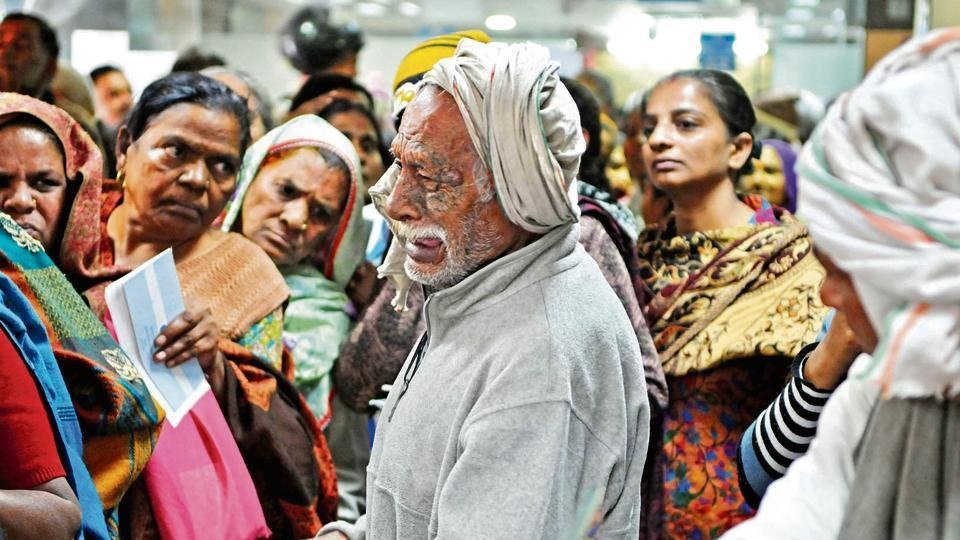 What angers me, is how everyone from the Modi government continues to refute that the demonetisation scheme has been a colossal failure. And how all the death, hunger and flat-out crises caused by it, continues to remain unacknowledged. The present government has done a stellar job at 'appearing' to bring in achhe din.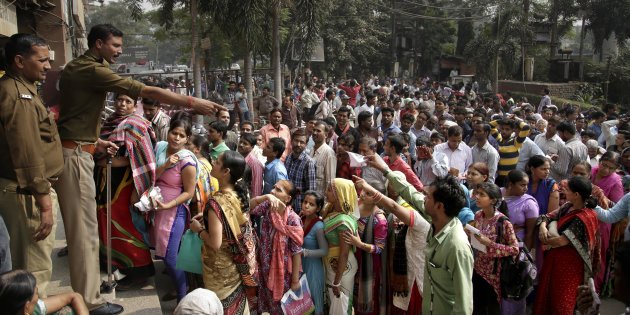 They're not going to get away with it, not on my watch. I was, am and will continue to be pissed at the Modi government for having blood on their hands, majorly inconveniencing a majority of the country's citizens and not even owing up to it.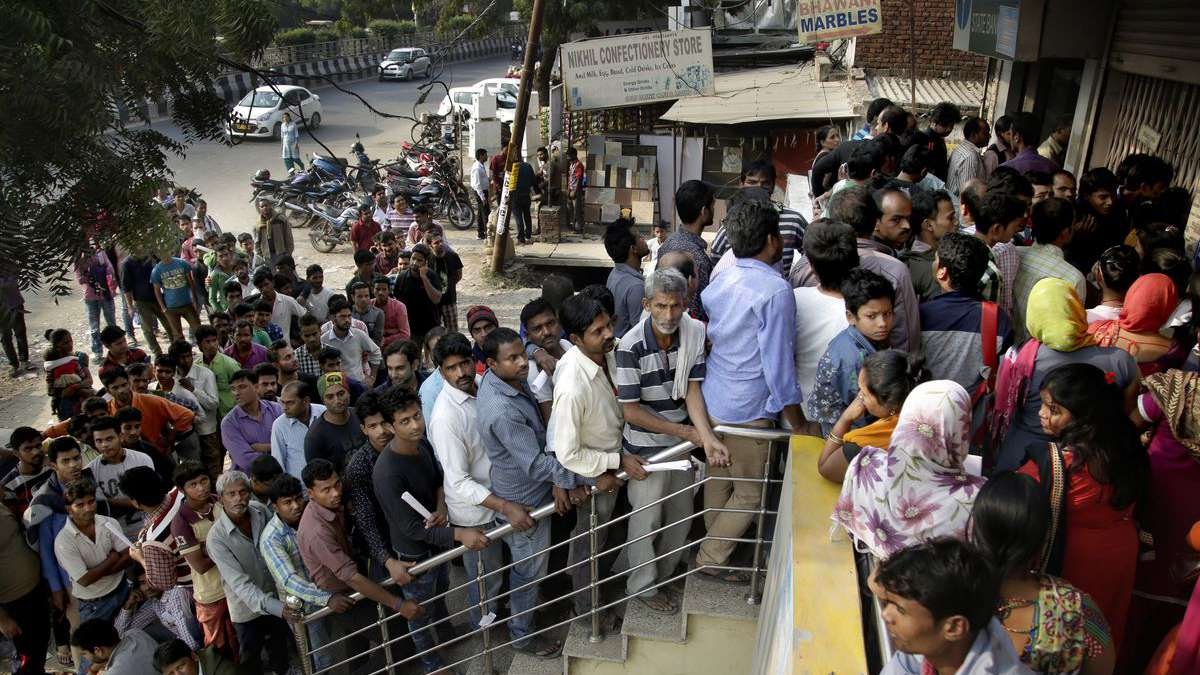 I will never forgive the Modi government for pulling this sham. 
I will never let them forget about November 8, 2016.
Feature Image source: 
SAJJAD HUSSAIN/AFP/Getty Images