"Remember, it's not about cow protection and Bharat Mata Ki Jai. It's now reduced to a taunt, a jeer reflective of the searing visceral hatred for Dalits and Muslims", a senior Congress Gujarat leader told me – after visiting Una where four Dalit youth were beaten up mercilessly for skinning a dead cow. Their assailants, self-assigned gau rakshaks, had filmed the boys being beaten up.
It was a prophetic remark, as the next day, Bharatiya Janata Party leader and newly minted vice-president, Dayashankar Singh compared Bahujan Samajwadi Party leader Mayawati to a "prostitute" and said she was worse than a sex worker. United outrage followed in Parliament and the BJP, keeping in view the upcoming mother of all electoral battles, expelled Singh.
Unfortunately for the BJP, this disastrous self-goal has considerably diminished its chances at the Uttar Pradesh hustings. The BJP was just about recovering from the suicide of Dalit scholar Rohit Vemula and the spectacle of former Human Resource Development minister Smriti Irani wagging her finger at four-time Chief Minister of Uttar Pradesh, Mayawati, who is also a Dalit. Irani and her belligerent insistence that Vemula was not a Dalit, was later proven wrong – and it had led to many Dalits being upset across the country.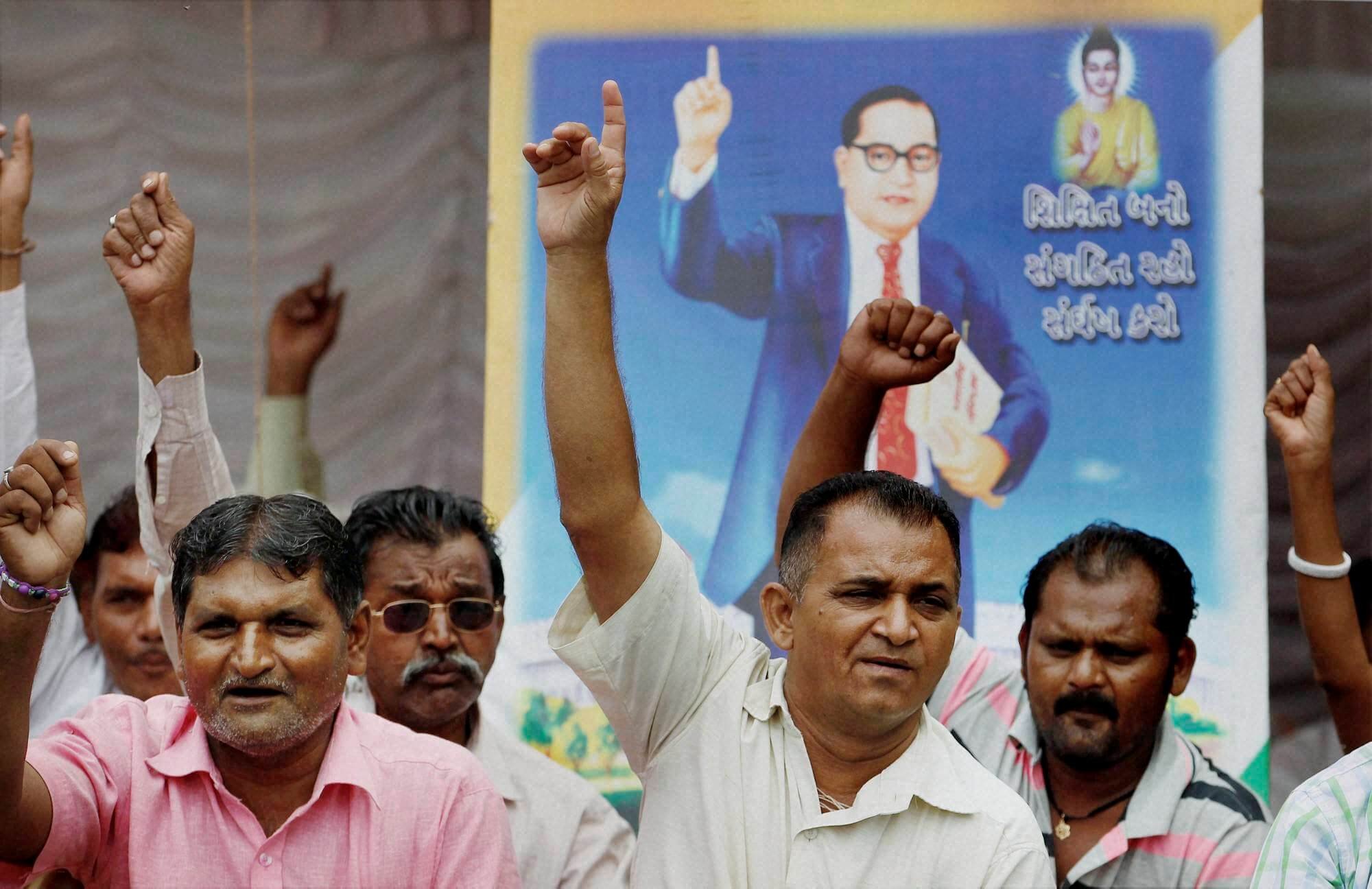 The BJP and the Sangh is caught in a peculiar situation. As long as the gau rakshaks or cow vigilantes, who enjoy state support in BJP-ruled states, were targeting Muslims it played to the party's base. Now that over 20 suicide attempts by Dalits have been reported from Gujarat, there is reason for both Modi and Shah to be worried about the rising Dalit anger which could well derail the BJP in UP, Gujarat and Punjab – where it is projected to do very poorly.
The National Commission for Scheduled Castes has reported a 40 per cent rise in crime against Dalits in 2011-14, with the BJP-ruled states of Gujarat, Rajasthan and Chhattisgarh reporting the highest rates. Take the draconian beef laws passed by former pracharaks-turned-chief ministers Devendra Fadnavis in Maharasta and ML Khattar in Haryana and you can see why the Dalits feel they are under economic siege and can understand the outburst of rage.
Jobs in the leather industry, which employs mostly Dalits and Muslims, fell from 40,000 in 2013 to 8,000 in 2015, according to Indiaspend. The Sangh's "savarna" problem is also the reason why Prime Minister Narendra Modi has maintained radio silence while his home state burns. A state which is now ripe for the electoral picking, as both Hardik Patel and Congress eye Modi's citadel, the home of the fast unravelling Gujarat model.
Consider the case of Uttar Pradesh. Mayawati and the Congress sensed the weakness in the BJP camp, which is why the Congress announced 78-year-old Sheila Dikshit as it's CM candidate. This was to appeal to the Brahmins, a substantial vote bank, which has long felt neglected. Dikshit told me that she had declined twice, but felt compelled to join the battle to stop the BJP from stoking further unrest.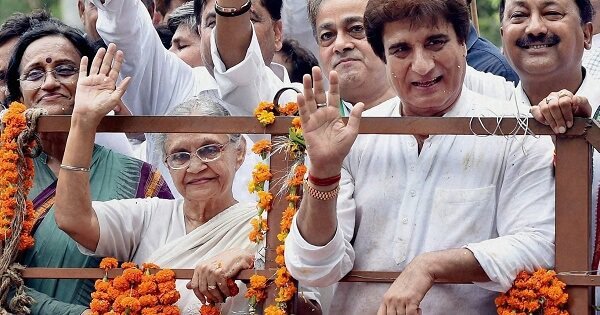 A strategist of the Congress Party said, "Ab bhojan nahi, bhog hai UP mein", alluding to Rahul Gandhi's earlier Dalit outreach programme, which now includes the "bhog" of the upper castes.
The knitting together of the Dalit and Brahmin voter will be a potent combine and will be showcased at a rally to kick off the Congress's campaign next Friday in Lucknow. The rally will be attended and addressed by Rahul Gandhi, UP star campaigner (this time across the entire state not just the family pocket boroughs) Priyanka Gandhi, CM face Sheila Dikshit and Raj Babbar. The Congress may well have a tough climb, since the party has been in shambles in UP.
Mayawati who is considered the front-runner, has also targeted the Dalit, Brahmin and Muslim voters. She has finalised candidates for nearly all the seats and her closest aide Satish Mishra says bitingly, "No strategist was needed to tell us the importance of Brahmins."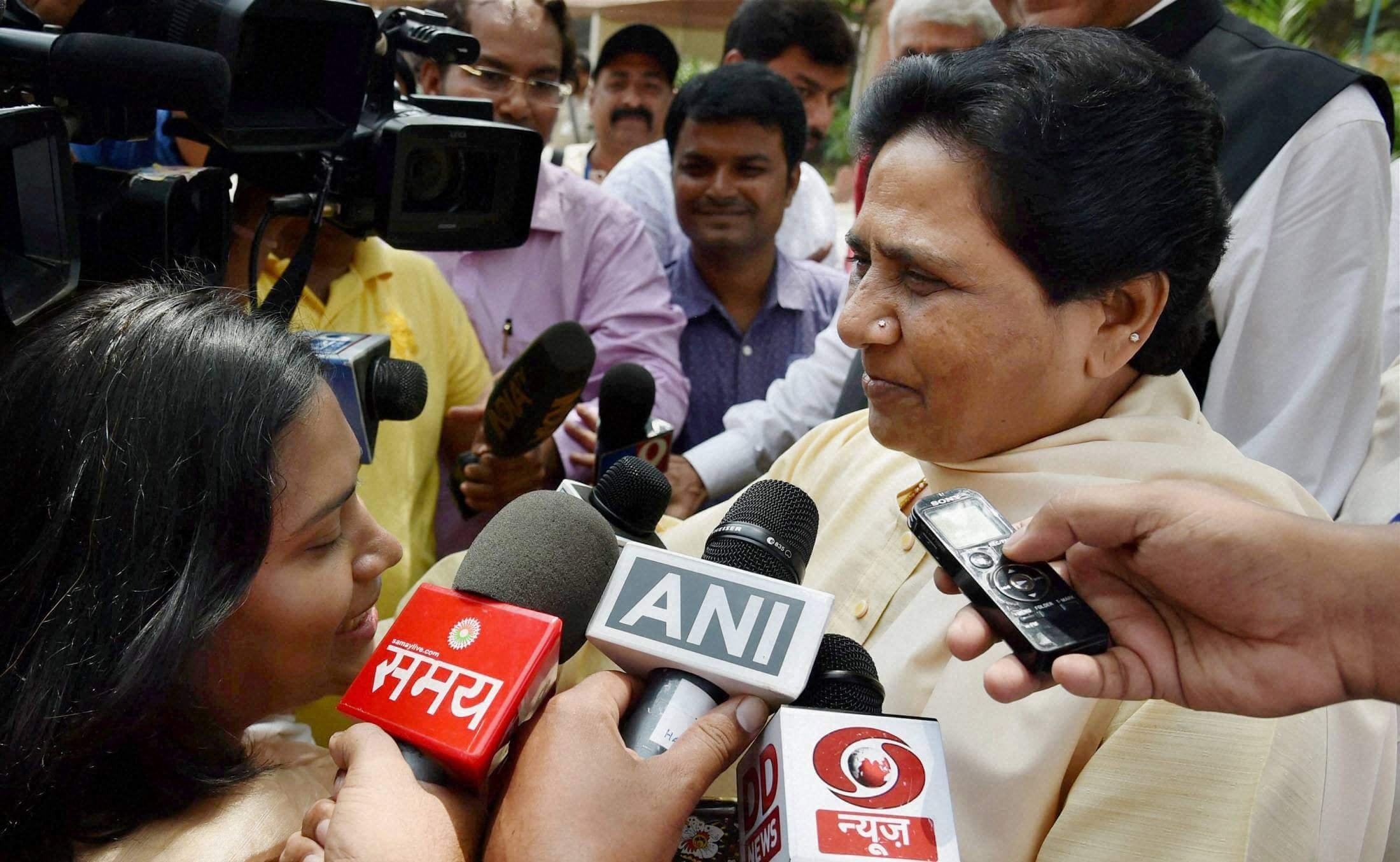 What then of the BJP which has 72 MPs from UP? It's Chanakya, Amit Shah has been caught fumbling with the Dikshit announcement. The BJP is now under pressure to name a CM candidate, which is something Shah was resisting. It may also be because he has a problem of plenty, as many UP leaders are hoping to be anointed. The trouble is that most of them would lack traction, except with their own base. 
Take the case of Yogi Adityanath, the controversial mahant of the Goraknath math who has been putting pressure on Shah and Modi. But announcing him as a candidate would alienate a huge constituency.
What we do know is that Shah is planning to make Lucknow his base for the next six months. Sources reveal that Shah and Modi have a parallel strategy of working in tandem with the Samajwadi Party, but after Muzzafarnagar and Dadri, the strategy may not be easy.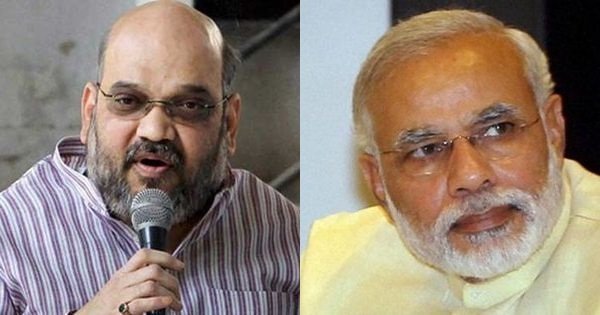 Mayawati's huge rally in Lucknow on Thursday, following Singh's attack on her, proved that the Dalits are looking for options that would strengthen their security and not attack their core identity. 
The Sangh, which still has a "savarna" world view, is stubborn. It refuses to yield on its core beliefs easily. And now, with the BJP in power at the Centre, its divisive and single-minded agenda – whether cow protection or saffronisation of education – dominates.
As a senior RSS functionary said to me, "We have a very long view of the world and history. Our Sarsanghchlak is appointed for life. Governments may come and go, but beliefs are forever".
In the meantime, outside political party offices and on the ground, as "savarna" beliefs battle Dalit rage alongside the "dangal" that is the UP elections, it's a frightening time for those not seeking refuge in identity politics.
Swati Chaturvedi has worked with The Statesman, the special investigative bureau of Indian Express, was Hindustan Times' deputy editor and anchored an interview show for Zee News. Her first novel 'Daddy's Girl' will be released in September, by Penguin Random House.