Vowing to halt the spread of radical Islam, Republican presidential candidate Donald Trump has laid out his strategy to defeat global terrorism and called for a new Cold War-like 'ideological screening test' as part of 'extreme vetting' of would-be immigrants.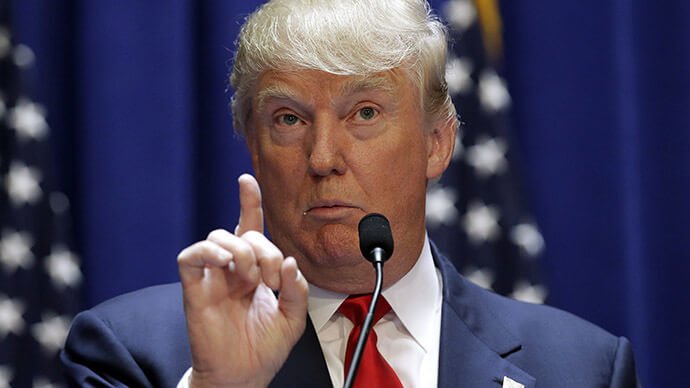 Trump also stated that the era of nation building should come to an end as he unveiled a blueprint for defeating global terrorism in partnership with NATO and Middle East allies. The 70-year-old real estate tycoon said his administration will aggressively pursue joint and coalition military operations to crush and destroy ISIS. 
"If I become president, the era of nation-building will be brought to a very swift and decisive end. Our new approach — which must be shared by both parties in America, by our allies overseas and by our friends in the Middle East — must be to halt the spread of radical Islam," Trump said in a major policy speech on defeating 'radical Islam' in Ohio. 
"All actions should be oriented around this goal and any country which shares this goal will be our ally. Some don't share this goal. We cannot always choose our friends but we can never fail to recognise our enemies," he asserted. 
Trump also proposed an "extreme vetting process" for new immigrants to prevent entry of radicalised ones into the US.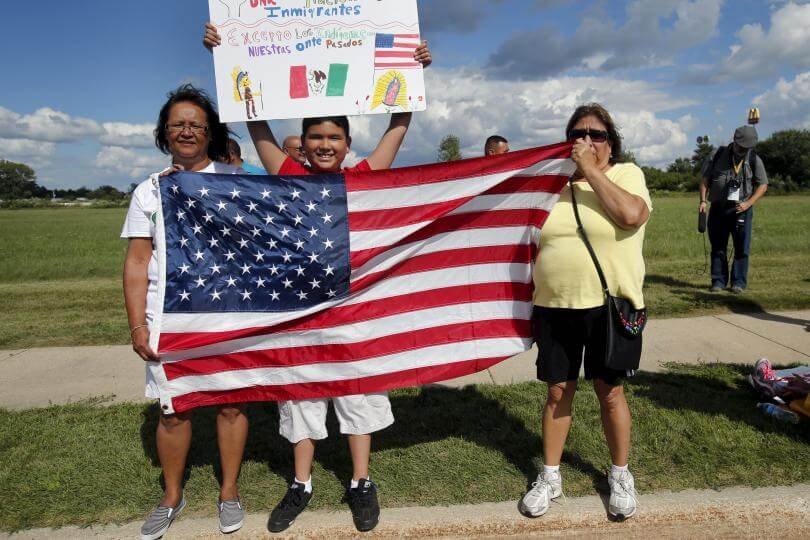 "We should only admit into this country those who share our values and respect our people. In the Cold War, we had an ideological screening test. The time is overdue to develop a new screening test for the threats we face today. I call it extreme vetting. I call it extreme, extreme vetting," Trump said yesterday. 
"Our country has enough problems. We don't need more. These are problems like we have never had before. In addition, to scrape out all members of the sympathisers of terrorist groups, we must also screen out any hostile attitude towards our country or its principles, or who believed Sharia law should supplant American law," he said.
 Trump stressed that those who did not believe in the Constitution or who support bigotry and hatred will not be admitted for immigration into the country if he is elected as President. 
"Only those who we expect to flourish in our country and to embrace a tolerant American society should be issued visas," Trump said amidst applause.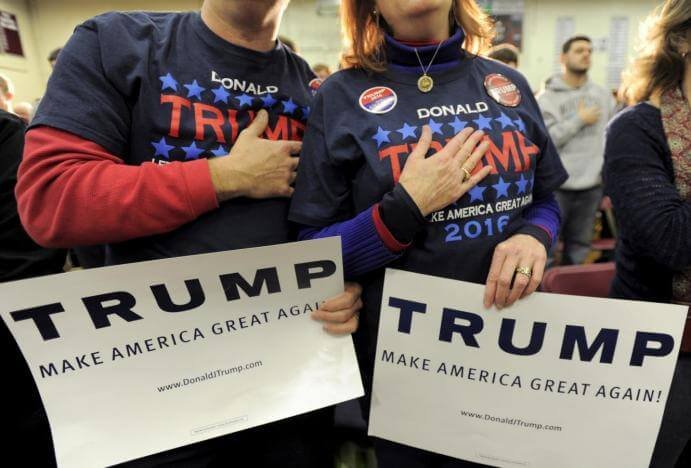 To put these new procedures in place, Trump said the country will have to temporarily suspend immigration from some of the most dangerous and volatile regions of the world that have a history of exporting terrorism. 
He also proposed calling an international conference focused on stopping the spread of radical Islam. 
"We will work side by side with our friends in the Middle East, including our greatest ally Israel. We will partner with King Abdullah of Jordan and the president of Egypt, President Sisi, and all others who recognise this ideology of death that must be extinguished," Trump said. 
A Trump Administration, he said, will also work very closely with NATO on this new mission.
Feature Image Source: Reuters