In line with the tradition of naming and renaming public spaces and schemes after historical figures and national leaders, the Bangalore City railway station has been renamed after freedom fighter Krantivira Sangolli Rayanna, who participated in one of the first armed rebellions against the British East India Company.
The move came as a response to a long standing demand in Karnataka, and has been accompanied by the installation of Sangolli Rayanna's bust at the station, as it is meant for the young generation to draw inspiration from Rayanna, NDTV reported.
Born in 1798 in the village of Sangolli, Rayanna was army chief of the Kingdom of Kittur, which was ruled by Rani Chenamma.
When Chenamma called for an armed rebellion against the British East India Company in 1824, Rayanna led the army. However, they were defeated and the queen was imprisoned.
But Rayanna kept fighting. Even as his assets were confiscated by the British, he taxed landlords and raised a guerrilla army against the East India Company.
Rayanna bravely continued his battle against the British and the local landlords that colluded with the company. He was eventually caught and hanged in 1832.
His life was the subject of a 2012 film titled Krantiveera Sangolli Rayanna.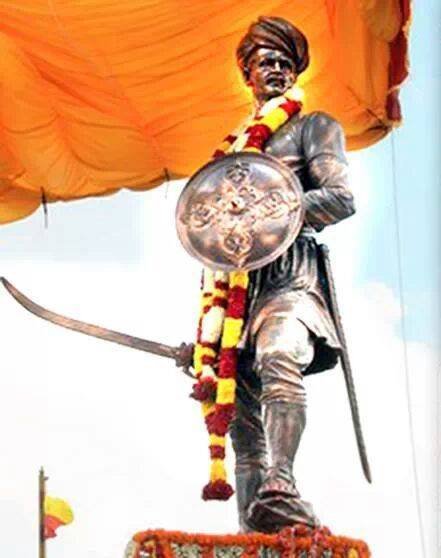 Considering the installation of a tall statue of Rayanna after request from Karnataka CM Siddaramaiah, Railway minister Suresh Prabhu said:
"We will also publish an article on Rayanna in our on-board magazine 'Railway Bandhu' and bring out a booklet for passengers on him, recounting his patriotism, nationalism and sacrifice for the country' freedom."
Feature image source: PTI/ Twitter