He was speaking for the first time for a whole hour to a journalist since becoming Prime Minister. And that too to the voice of the nation. So when Prime Minister Narendra Modi met Times Now's Editor-in-chief Arnab Goswami on Monday, one might have expected fireworks and got…none. 
Instead, we got a lot of familiar things that the Prime Minister has already said in multiple speeches. But yes, he was pretty candid about some issues. 
So what did we learn about the Prime Minister from the interview?: 
He doesn't think the criticism over the government's performance is fair
The Prime Minister said the government had done a lot to improve things but the evaluation of his government could be kinder. 
"While evaluating the performance of this government, never forget that you will have to make that evaluation in comparison with the 10 years of the previous government. Only then will you know where we were and where we are now. 

"We should not be talking about what we are aiming for. For now, you will have to assess the present in comparison with the immediate past and in that you will find a bright future," he said. 
Basically stop constantly asking for Acche Din. 
Don't believe the promises
Are you among those who are still holding out hope for the black money stashed in foreign accounts to find their way into your bank account? Well, forget about it. When asked about the opposition bringing up the claim that every Indian could get Rs 15 lakh in his bank account, the Prime Minister laughed it off.
"That is something the opposition raises during elections. Let them have some issue to talk about," he said. 
Swamy's going to have to shut up
Swamy may have claimed he was directly talking to the Prime Minister about issues ranging from what ministers wear abroad to who the governor of India's central bank should be. But the Prime Minister just told him from as public a forum as possible to shut it. 
"Whether it is someone from my party or not, I believe that such things (criticism of government officials) are inappropriate. The nation won't benefit from such publicity stunts. One should be more responsible while conducting themselves. Anyone who believes he is bigger than the system is wrong," Modi said.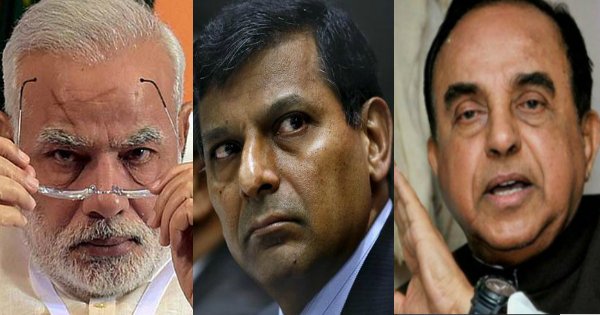 But the Prime Minister was equally clear that he has no regrets about Rajan leaving given that he has completed his term as RBI governor. And he's sure the economist will continue working for India. 
"As much as I know Raghuram Rajan, whatever post he holds, wherever he is, he is someone who will continue to serve the country. He is someone who loves his country," he said. 
There's going to be no change in India's Pakistan policy
He's been criticised by many for the diplomatic efforts towards Pakistan. But despite terror strikes like the Pathankot attack, there's going to be no difference in his stance. And there's a reason behind it.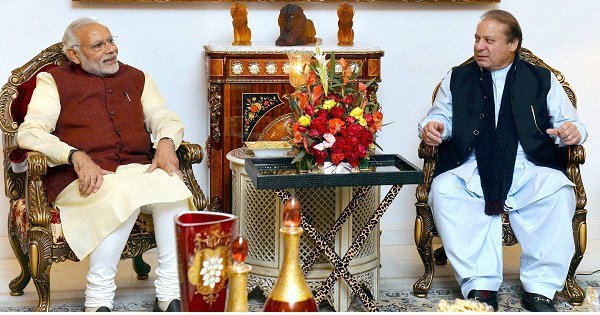 "But there is an outcome due to my continuous efforts like my visit to Lahore and my invitation to the Pakistani Prime Minister to come to India. Now I don't have to explain to the world about India's position. The world is unanimously appreciating India's position. And the world is seeing that Pakistan is finding it difficult to respond," he said. 
But that doesn't mean India will take anything lying down from Pakistan
The Prime Minister made it absolutely clear that his attempts at diplomacy won't hinder defence along the border in any way.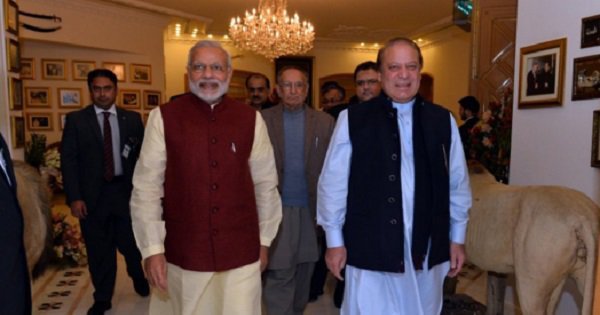 "As far as meetings and talks are concerned, we signalled right from the day I took oath and sent invitations for the oath-taking ceremony that we seek friendly relations but without compromising on our interests. And that is why I have said that my country's soldiers have full freedom to answer back in whatever manner they have to and they will keep doing that," he said.
And he had a veiled barb for Arnab
"I would especially like to appeal to my country's media that we should stop looking at everything in India from the prism of Pakistan," he told Arnab. 
Some Newshour debate panelists must be worried what that will mean for them if the anchor takes it to heart. 
He's planning on a very long innings as PM
"For example, we are in power now, and consider in 2040 we become the Opposition party. So, in 2040 we can't have the same conduct as the one we had in 2009 or 2010," he said. 
Given who he has to contend with, you can't blame the Prime Minister for believing he's got a long innings ahead. It might also explain why he said he's not worried about the 2019 elections.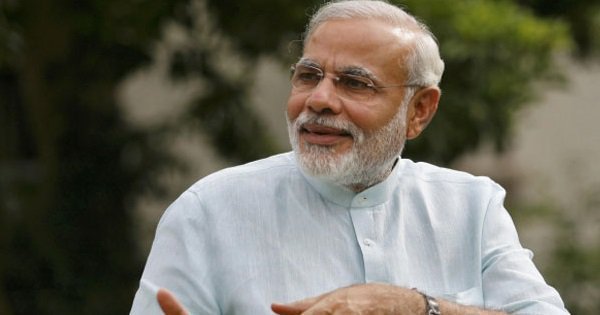 He believes that critics are targeting the unsuccessful NSG attempt just because of his success in the US 
Critics may have been unsparing in their criticism of India's attempt to get NSG membership only to be thwarted by other nations led by China, but PM Modi has an alternate answer for that.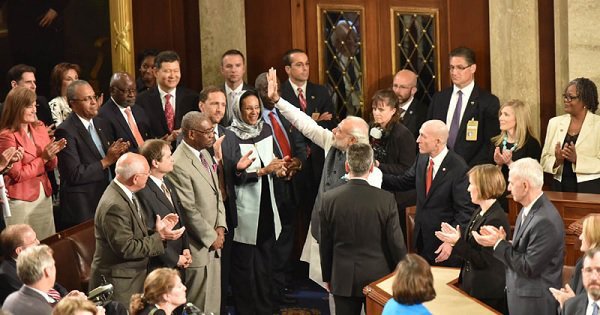 "But it is true that my trip to the United States of America, my speech in their Congress and the respect shown towards India created a lot of hype. Had it not been hyped so much, there would not have been so much criticism on the NSG issue. The government is being criticised not for any mishandling of the NSG issue but because we were so successful over there (in the USA)," he said. 
He's going to try go round the Congress to pass laws. And yes, he considers Congress as the only Opposition
The Prime Minister holds exactly one party responsible for the logjam in Parliament and it's no surprise who it is: The Congress. But as usual, he's not naming them.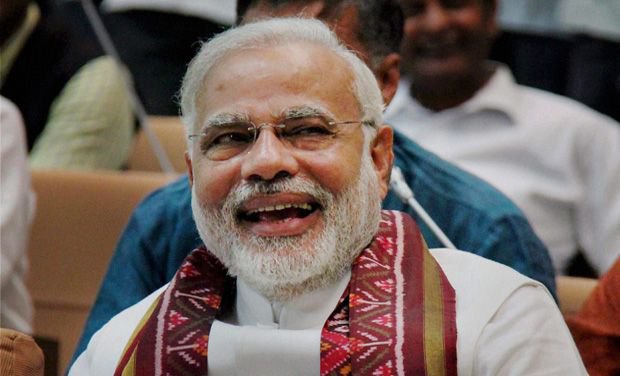 "When people say 'Opposition', it is unfair to the opposition. There are some parties in the Parliament which are not with the BJP or NDA, but are with the government on key decisions. So, to defame the Opposition by saying that all opposition parties are against us — when some people do this, it is wrong. There is one party which has problems. And the whole world knows that party," he said.
Almost all his complaints against the opposition seemed to be directed at the Congress, but he also promised to do anything to break the logjam. 
PM Modi told everyone to get a sense of humour 
"In this era of 24/7 news channels, anybody can lift a small word and make a big issue out of it…I am in fear, there is no humour left in public life because of this fear. Everyone is scared. I am in fear. My speeches used be humourous. I see it in Parliament, that humour is finished there too. It is a matter of concern," he said. 
Maybe that was indirect support for Tanmay Bhat?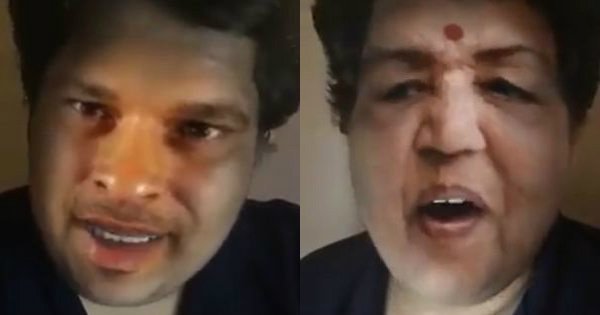 Was the US Speech impromptu?
Arnab was asking but the PM's not telling. There were at least two occasions on which the news anchor gently steered the topic towards the issue but all he got from the Prime Minister was a "Ha ha ha ha".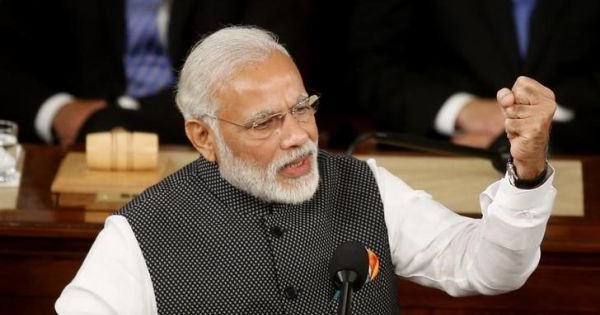 If those teleprompters were on, the PM's not saying if he was looking at them or not. 
Vijay Mallya is screwed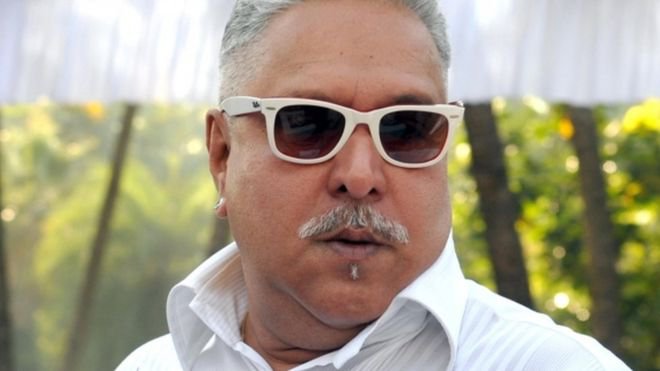 The Prime Minister promised to be unsparing of wilful defaulters on bank loans. 
"I take this as an opportunity and I will show them what the law is," he said. 
(You can read the full transcript over the hour-long interview here)