There's a new primetime voice in town, which is using sensible arguments to drown out the noise coming from her counterparts. Mirror Now's Faye D'Souza shot to fame with rock-steady reply to a cleric who claimed a woman should come to work dressed in underwear if she wanted equal rights.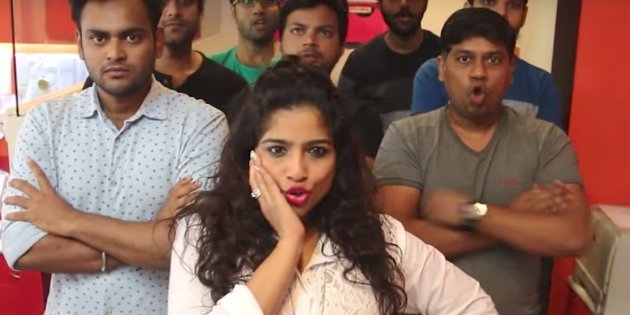 And during a debate on Wednesday night, where the topic of contention was a Shiv Sena's rap to RJ Malishka's #PotHoleRap, the anchor was on point once again. The song was Malishka's funny way to call out the BMC's inability to maintain roads where a few hours of continuous rain would result in severe pot-holes, water-clogging and hours of delay for the average Mumbaikar.
After Malishka's song began trending, Shiv Sena leaders Amey Ghole and Samadhan Sarvankar wanted to slap a 500 crore-defamation case on the RJ and the radio station for hurting 'Mumbai and the BMC'. 
The Mirror Now anchor not only expressed outrage over an artistic expression being under fire, but also the BMC's overall inability to provide good roads for its citizens.
Twitter couldn't stop singing praises of the anchor who gave it back to the officials of the local body, who had the 'audacity' to respond to Malishka's rap and do absolutely nothing about the city's roads.
Here's to Faye D'Souza and many more reasonable voices clearly calling out the hypocrisy of the local administrations on primetime.