When Prime Minister Narendra Modi made the sudden announcement of banning ₹500 and ₹1,000 notes, he sent shock waves rippling through the country. This bold decision was made in a bid to wipe out corruption and tackle the massive problem of tax evasion in India. The historic move aims to abolish black money, reducing all unauthorised cash to useless pieces of paper.
Another development is the introduction of the ₹2,000 notes in the financial system. They come with high security features, making them hard to fake. These notes are now in circulation, resulting in long queues outside ATMs all over.
This addition to the revised currency regime has aroused high curiosity, enticing the fascination of millions.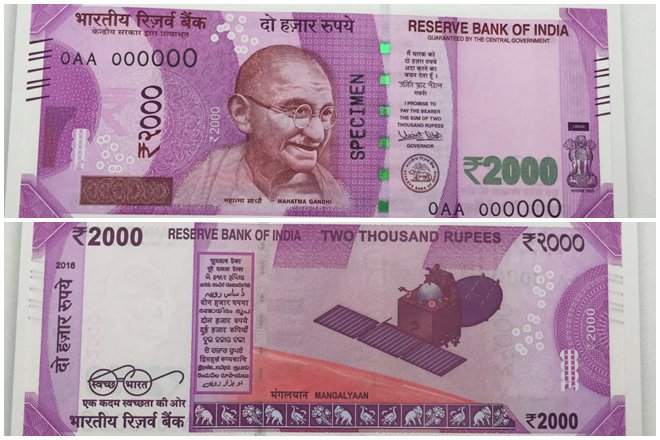 Here are the 15 salient features of the ₹2000 note you need to know about:
1. 66mm X 166mm in size, these notes will be smaller than the ones before.
2. They're a shade of magenta in colour.
3. The denominational numeral '2000' will be written in the Devnagari script.
4. Micro letters 'RBI' and '2000' will be printed on the left.
5. There'll be an Ashoka Pillar emblem on the right.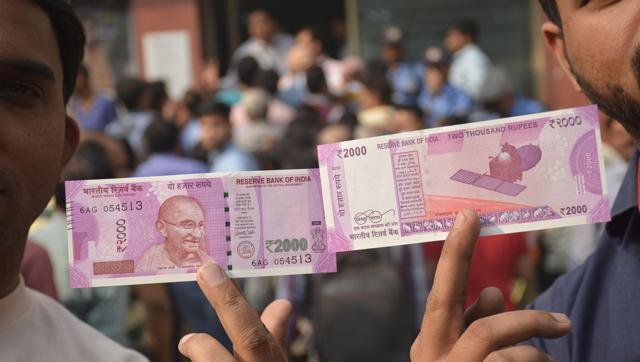 6. A Mahatma Gandhi portrait will be present at the centre.
7. 7 bleed lines, a rectangle as an identifying shape, the Mahatma Gandhi portrait and the Ashoka Pillar emblem come with raised printing for the visually impaired.
8. There's a colour shift security thread that changes from green to blue when tilted.
9. There's a latent image with the denomination numeral that shows when held at a particular angle.
10. The Guarantee Clause, governor's signature with the Promise Clause and RBI emblem are on the right, next to the electrotype watermarks.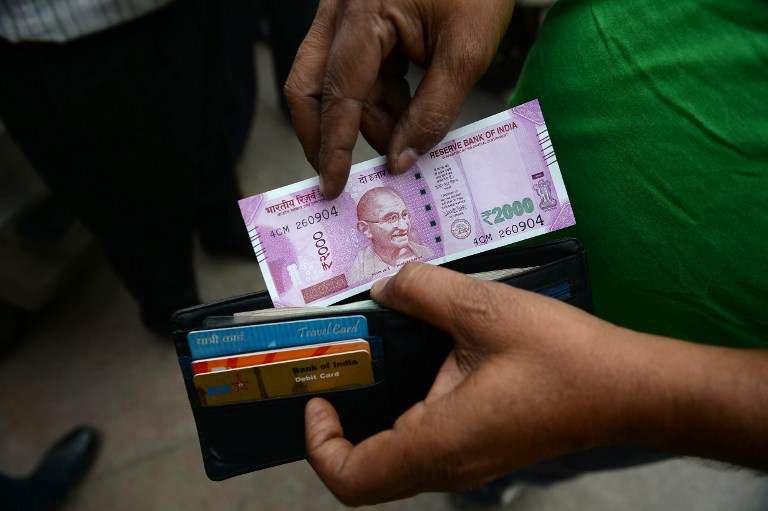 11. A number panel that grows in size systematically, small to big, can be found on the top left and bottom right.
12. The numeral '2000' with the rupee symbol is on the bottom right and changes colour from green to blue.
13. There's a Swachh Bharat Abhiyan logo with the slogan on the reverse side of the note.
14. A print of Mars Orbiter Mission (MOM), also called Mangalyaan, pays tribute to India's Mars mission and first venture into interplanetary space.
15. There is also a language panel somewhere in between on the back.
These notes are being issued by the Reserve Bank of India and are being manufactured in Karnataka. 3.5 billion ₹2,000 notes have been printed already.
I've heard they're absolutely beautiful, sharp and crisp to perfection. Can't wait to get my hands on one!