New Delhi's Race Course Road which houses the official residence of the Prime Minister of India will now be renamed Lok Kalyan Marg. The decision was taken on Wednesday at a meeting of the New Delhi Municipal Council (NDMC) which is the civic body in charge of central Delhi.
However, the whole name change wasn't a very smooth process. Here is how it happened:
BJP's Meenakashi Lekhi (who is a Member of Parliament from the New Delhi constituency) on Tuesday proposed the road's name be changed to Ekatma Marg. It was suggested because she thought the name 'Race Course Road' isn't synonymous with Indian culture.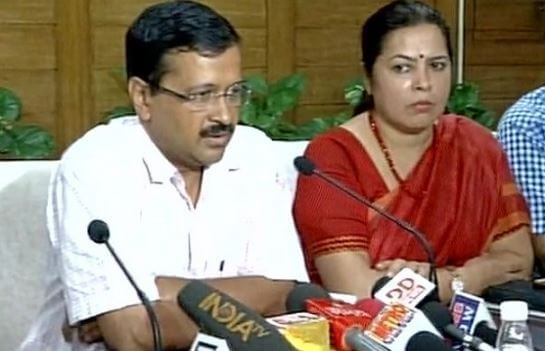 However, as soon as Lekhi put forward her proposal, the Aam Aadmi Party (AAP) protested against it. AAP MLA Surinder Singh proposed it be named after a slain soldier.
On Wednesday, AAP chief and Delhi Chief Minister Arvind Kejriwal suggested it be renamed Guru Gobind Singh Marg.
Finally, after discussions it was decided to rename it Lok Kalyan Marg. The phrase 'Lok Kalyan' means public welfare.     
BJP leaders were of course delighted: 
But Twitteratti largely felt that the whole exercise was pointless. 
(Feature image source: Twitter| Hindustan Times )