The authorities at the University of Delhi (DU) have turned down an RTI plea which was seeking details about Prime Minister Narendra Modi's bachelors degree. The university expressed its refusal as it was unable to find information without a roll number.
According to a report by The Times of India, the chief public information officer said that admission is given based on a candidate's roll number and the university would have to manually search for the candidate's name, which was impossible.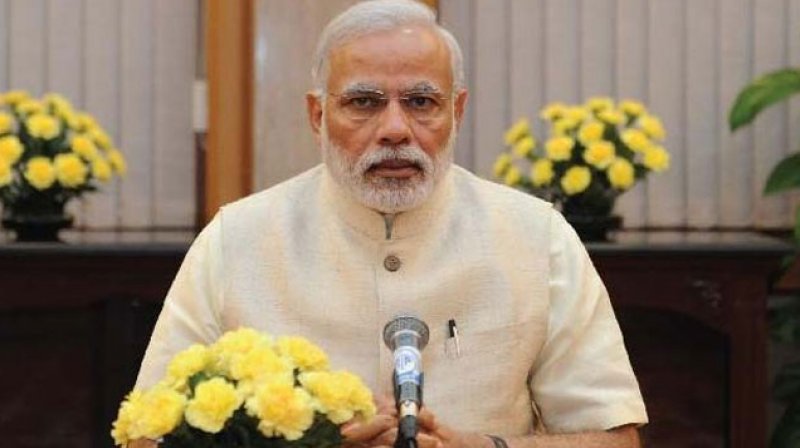 It also said that the information sought by the applicant was too general as it wanted to know details of all candidates with the name starting with M (Modi) & N (Narendra). The RTI was filed by a Delhi resident named Hans Raj Jain.
Surprisingly, the Prime Minister's Office' (PMO) website does not mention any information about his educational qualification. The official website of the Election Commission of India mentions that he did BA from Delhi University: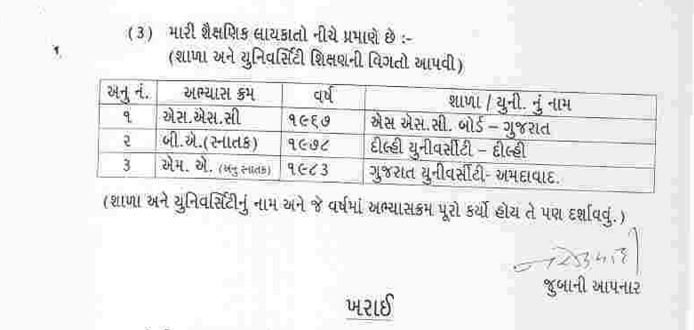 But the official website of Lok Sabha only mentions about his MA from Gujarat University: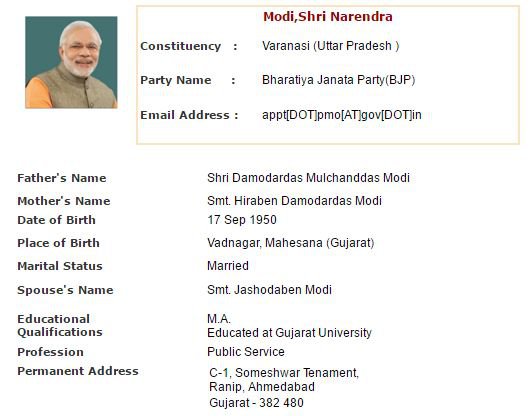 This is not the first instance where questions have been raised about PM Modi's degree. In September 2015, the Gujarat University had rejected an RTI plea which sought information about his Masters degree.
The applicant had demanded details of all the students who had enrolled there for Masters degree between 1981 and 1984 as per a report by Janta Ka Reporter. The news had then flared a debate on social media with #DegreeDikhaoPMSaab becoming a top Twitter trend.