Two days after Delhi Chief Minister Arvind Kejriwal dared Congress Vice President Rahul Gandhi to expose Prime Minister Narendra Modi, the Aam Aadmi Party supremo has now made another allegation.
In a response to a tweet by veteran journalist Barkha Dutt, Kejriwal said that Rahul Gandhi doesn't have the guts to expose PM Modi because it will result in Robert Vadra's arrest.
Here is what he tweeted:  
On December 14, Arvind Kejriwal had dared Congress Vice President Rahul Gandhi to "expose" Prime Minister Narendra Modi if he had documents at his disposal, saying Congress and BJP indulge in such "friendly match" but do not make any disclosure.
"If Rahul Gandhi actually has papers on Modiji's personal involvement in corruption, then why doesn't he expose it outside Parliament," he had then said.
Also read: Is This Why Rahul Gandhi Isn't Giving His 'Revelation' On Modi Directly To The Media?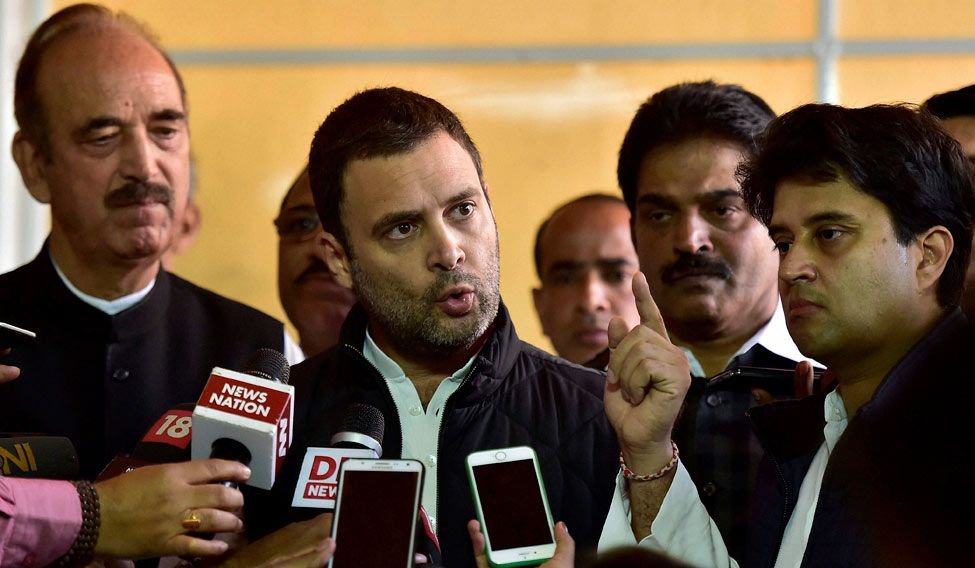 His comments come in the backdrop of Rahul Gandhi's explosive statements on Narendra Modi in which he threatened to expose the Prime Minister with 'personal information.' 
"I have some personal information on PM Modi, which is what I want to speak on in Lok Sabha, but I am not being allowed to speak. PM is afraid that if he lets me speak then his balloon will burst", Gandhi had then said.
(With inputs from PTI)