Hindu and Muslim leaders have met for a negotiated settlement of the Babri Masjid-Ram Janmabhoomi dispute with both sides saying a peaceful way to resolve the issue must be found. 
Mahant Narendra Giri, the newly elected President of All India Akhara Parishad, met Hashim Ansari, the oldest surviving litigant in the Babri Masjid case, yesterday.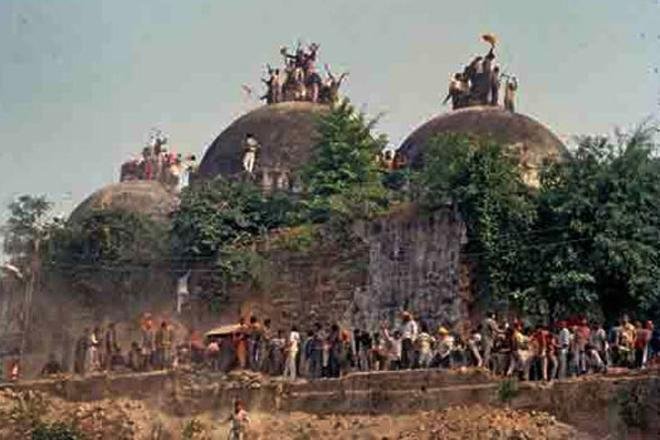 Giri, along with other mahants and sadhus, had a half-an-hour-long meeting with Ansari. "We are trying our best to reach a negotiated settlement in this dispute. The settlement must be peaceful and should be acceptable to both the communities. At the same time, we also want that the Supreme Court should conduct day-to-day hearing in this case," Giri later said. 
 Ansari said, "We are always ready for talks and we must find a peaceful way to solve this dispute so that both the communities feel happy." 
(Feature Image Source: PTI)