On Wednesday, AIMIM leader Waris Pathan was suspended from the Maharashtra Assembly for an entire session reportedly after he refused to say 'Bharat Mata ki Jai'. Pathan said that chanting the slogan was a matter of choice and was not binding. 
"The Constitution does not say it. We will say Jai Hind. We won't chant Bharatmata ki Jai," said Pathan.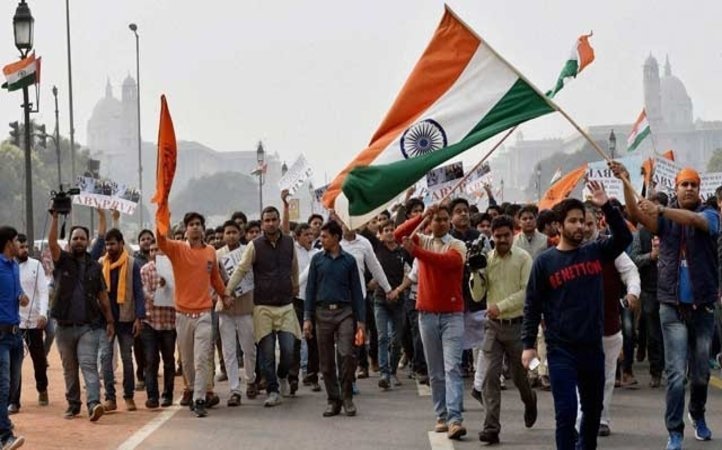 A lot of us are probably saying he deserved it; that he thrives on stuff like this; that the MLA is a troublemaker. But step back for a moment and think again: should anyone be forced to say 'bharat mata ki jai' to proven his citizenship or patriotism?
Here's how it started
In the beginning of March, RSS head Mohan Bhagwat said that the new generation of Indians should be told to chant 'Bharat Mata Ki Jai.'
"Now the time has come when we have to tell the new generation to chant 'Bharat Mata Ki Jai' (hail mother India). It should be real, spontaneous and part of all-round development of the youth," he said.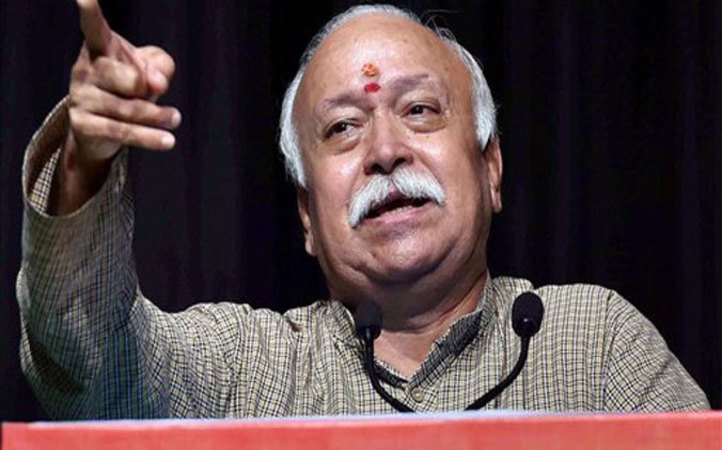 Bhagwat, without making any direct reference to the JNU controversy, said this is necessary as "some forces" are telling the youth not to say "Bharat Mata Ki Jai".
You might say, he said nothing wrong. But why should the words be forced down our throat?
How Owaisi countered
In response to Bhagwat's comments, All India Majlis-e-Ittehadul Muslimeen (AIMIM) leader Asaduddin Owaisi said he will not chant "Bharat Mata Ki Jai".
"I don't chant that slogan. What are you going to do, (Mohan) Bhagwat sahab," the Lok Sabha MP from Hyderabad said, adding "I won't utter that (slogan) even if you put a knife to my throat".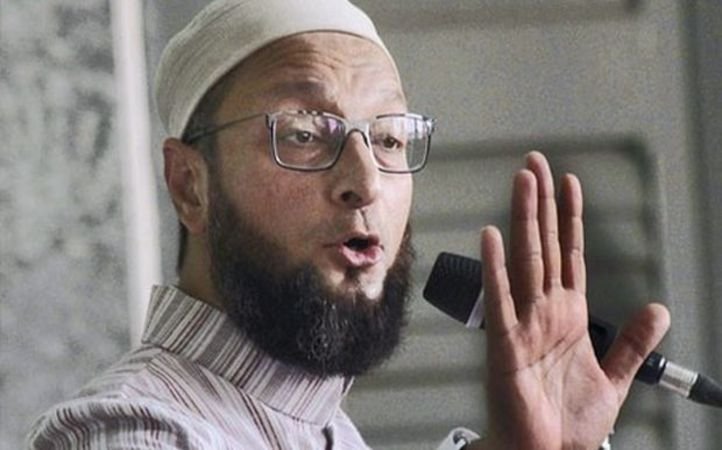 It was a basic enough response but he was responding to Bhagwat's provocation. We may all debate the rights and wrongs of what Owaisi said, but does that mean Bhagwat was right?
Javed Akhtar had the perfect answer
Owaisi chose to be confrontational. But well known lyricist and Rajya Sabha MP Javed Akhtar perhaps said what all of us were thinking while speaking in the House on Tuesday.
"He said he will not say 'Bharat Mata Ki Jai' as the Constitution does not require him to say so. The Constitution even does not ask him to wear sherwani (dress) and topi (cap)… I don't care to know whether saying 'Bharat Mata Ki Jai' is my duty or not, it is my right," he thundered. 
The only definition of NATIONALISM for Bharatwasis should be "Bharat Mata Ki Jai". Rest all are escape routes.

— Anupam Kher (@AnupamPkher) March 16, 2016
And when it is our right, then no one should have to tell us whether to do it or not.
Anupam Kher adds some fuel to the fire
If there is a BJP line to be toed, then you can't expect Anupam Kher to be far behind. A day after Javed Akhtar so eloquently stated his side of the argument, Kher said exactly what nationalists would have wanted to read. 
"The only definition of nationalism for Bharatwasis (Indians) should be 'Bharat Mata Ki Jai'. Rest all are escape routes," tweeted the actor.
But Bhagwat, Owaisi, and even Kher, are wrong
They are wrong simply, because you shouldn't be allowed to bully someone into saying 'Bharat Mata Ki Jai.' Why does any Indian need to prove his nationalism to Mohan Bhagwat, the RSS, Anupam Kher or anyone else? I am Indian, isn't that enough? What gives anyone the moral right to demand a certificate?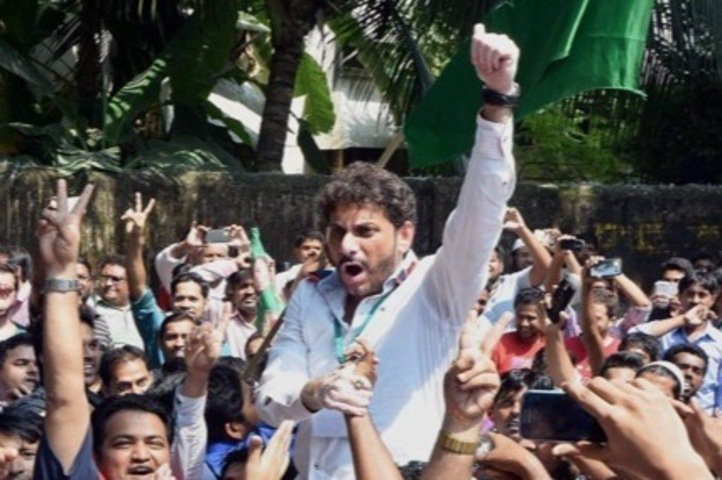 Just because someone says 'Bharat Mata Ki Jai' doesn't mean he will always work in the interests of the nation. Even arrested gangster Chota Rajan still would like you to believe he is a nationalist — his gang members and he started calls saying "Jai Hind" to each other. 'Nationalists', like the 'anti-nationalists', have also been found to take part in riots, moral policing, scams and other crimes. So what is point of making a slogan the ultimate sign of a patriot?
All of this does seems to further propagate the RSS idea of what India should be like. But given the organisation still doesn't govern India, all Indians need not agree with it. And that is the truth that goes beyond 'Bharat Mata Ki Jai' or any other slogan.
Jai Hind.