'Humans of Hindutva' was a parody page on Facebook that regularly posted satirical comments on right-wing fundamentalism, current events, casteism, and moral policing, among other things.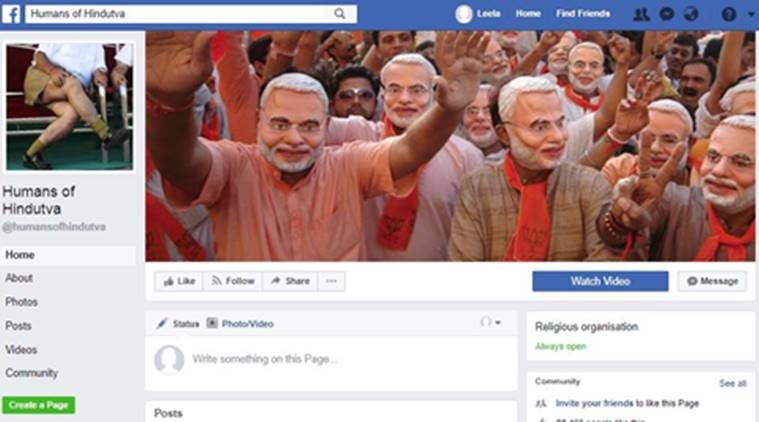 The admin of the page has been targetted on many occasions on account of his words. This time trolls got hold of his phone number and he had begun receiving death threats. Fearing his family's safety, the anonymous admin of the page has decided to call it quits.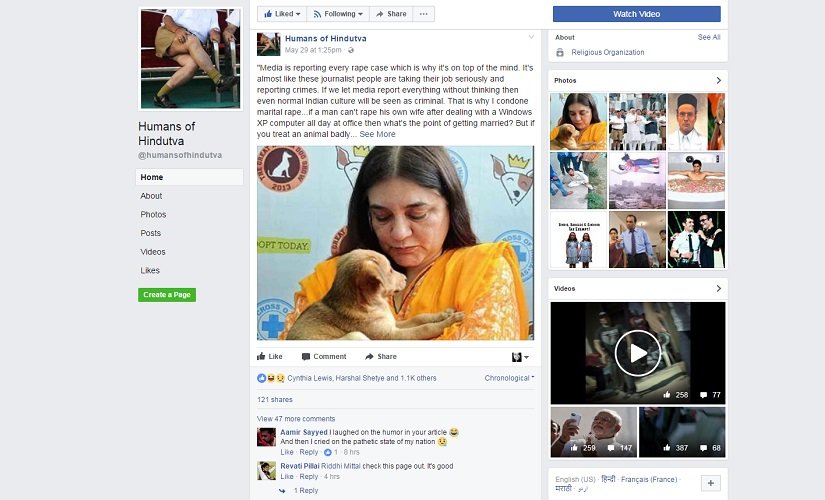 He wrote a short farewell on his website Satyanash, and deleted the Facebook page:
"I'm quitting out of my own accord. I've not been banned or mass reported. I have recently received some threats to my life which I can't take lightly. I am outnumbered, live in a BJP state and come from a middle-class family with no political or police connections. I have no desire to end up like Gauri Lankesh or Afrazul Khan. Actually, more than myself I worry for the safety of my family. I hope those who threatened me consider this as a victory and leave us alone. I have deleted the HOH page and will delete this website soon. Congratulations to Hindutva for winning this David vs. Goliath fight. As for those who were kind enough to lend me their ears for the last eight months, I'd like to wish you all a Happy New Year. Cheers and alvida. Thanks for giving me some of your time." 
Journalist Jairaj Singh took to Twitter to express his frustration:
Had a brief chat with my friend who runs the Humans of Hindutva page. He told me that trolls have got a hold of his phone number and they're sending him death threats. He's scared for his wife and children, so he's shut the page for now. The nation can't take a joke.

— Jairaj Singh (@JairajSinghR) December 28, 2017
This is the second time that the admin of the page had to take this step. Earlier in September this year, he had deactivated the Facebook page after several abuses hurled at him.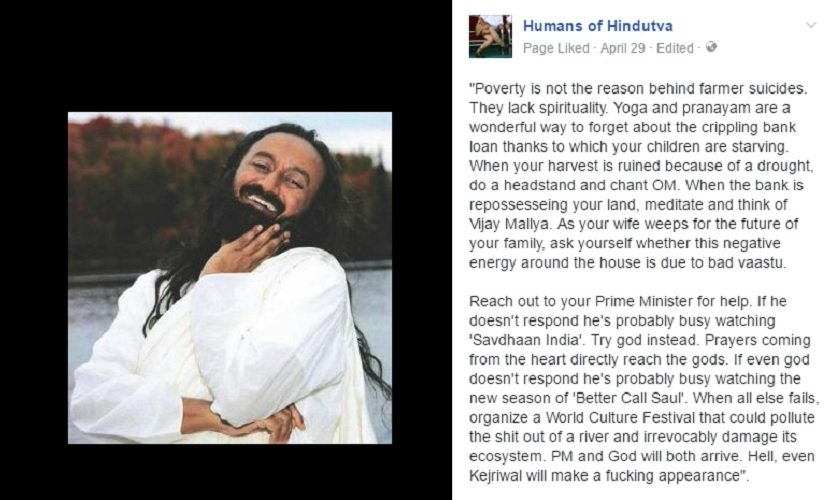 "It was a good run but ultimately I realised that you guys are not worth a f****** bullet in my f****** head. I'm tired of arguing with people for the last 5 months. I have worked hard over this period and have written over 80,000 words of original 'content' in this short span." 
However, that time he had resumed posting shortly after receiving tons of messages from his readers. "I guess to stop now would be to play into the hands of the fascists I despise so I guess I'll keep this going for a little longer," he told the Indian Express.