In the biggest administrative reshuffle since it assumed power in Uttar Pradesh, the Yogi Adityanath government on Wednesday transferred 84 IAS and 54 IPS officers, including district magistrates and police chiefs.
While civil defence secretary Manoj Mishra has been made director of culture, special secretary (revenue) Karn Singh Chauhan has been sent to Jhansi as district magistrate (DM), an official release said.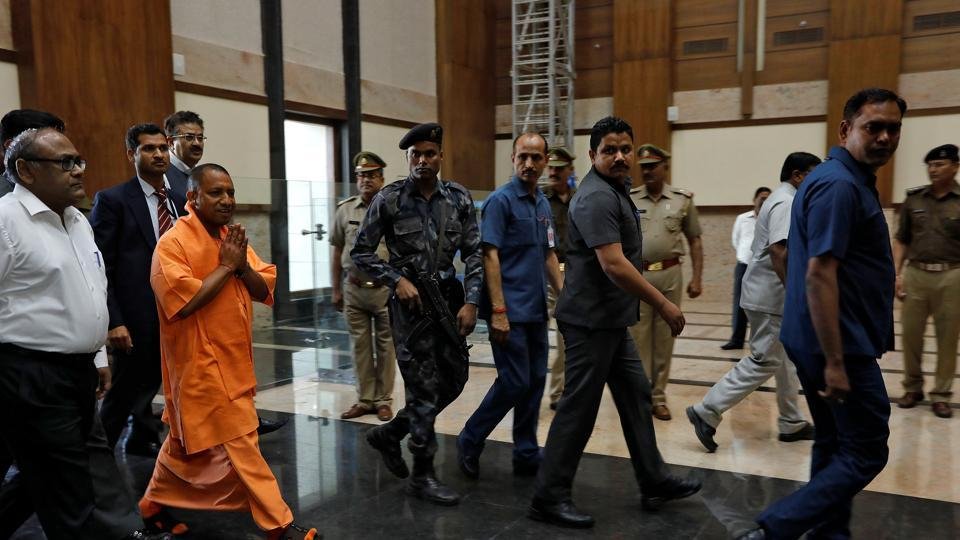 Prominent among those transferred included DM Lucknow GS Priyadarshi, who has been sent to Muzaffarnagar in the same capacity while DM Kanpur Kaushalraj Sharma will take his place.
DM Bareilly Surendra Singh has been sent to Kanpur as DM while special secretary, agriculture Pinki Joval has been made the Bareilly DM.
DM Ghaziabad Nidhi Kesarwani has been sent to the science and technology department as special secretary while special secretary home has been made the DM Ghaziabad.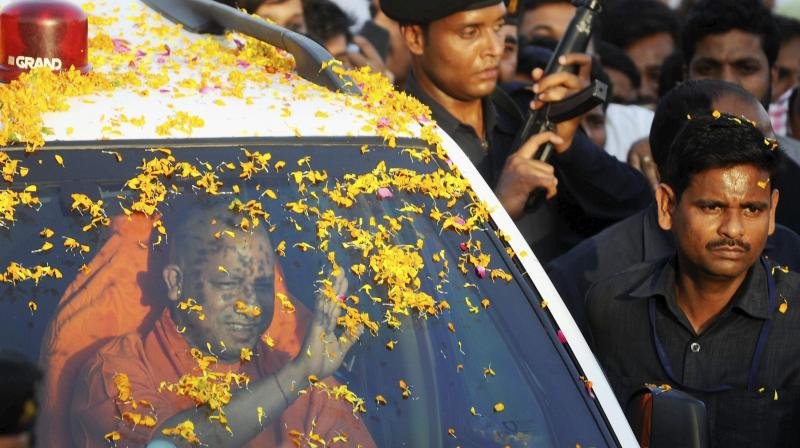 Similarly, DM Gautam Buddh Nagar Nagendra Prasad Singh has been replaced by Brijesh Narain Singh.
Prominent among the IPS officers transferred include SSP Ghaziabad Deepak Kumar who has been sent to Lucknow in the same capacity replacing Manzil Saini while SSP Saharanpur Luv Kumar has been made the SSP of Gautam Buddh Nagar.
SP Ghazipur Subhash Chandra Dubey has been made the SSP of Saharanpur while RP Pandey will be the SSP of Gorakhpur, the release said.
(Feature image source: