The terrorist group Islamic State, more commonly referred to as ISIS, has released a new 22-minute video on Friday in which it has threatened to avenge the deaths of Muslims in India, reports The Indian Express.
The video, which is narrated in a mix of Arabic, Hindi, Urdu and English, talks about how Hindu "cow-worshippers" are responsible for killing Muslims in Mumbai, Gujarat and Assam, as well as how Muslims in India are betraying their religion by interacting with the kafirs.  
It also shows a large group of Kalashnikov-wielding jihadis, allegedly from India fighting against the Syrian forces in the Homs province, reports The Hindu.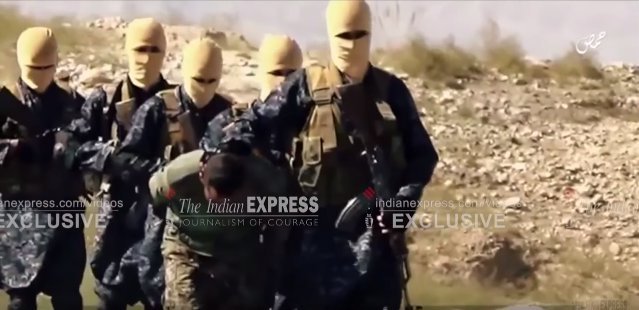 A jihadi, identified as Fahad Tanvir Sheikh, says,
"We will return, but with a sword in hand, to avenge the Babri Masjid, and the killings of Muslims in Kashmir, in Gujarat, and in Muzaffarnagar."
Sheikh, who is the only person who could be properly identified in the video, is allegedly a former engineering student from Thane. He is alleged to have travelled to Syria in 2014 along with three others from the city, reported the India Today. 
In the video, he uses the alias Abu Amr' al-Hindi, and pays homage to Shahim Tanki, a friend of his from Thane, who was killed in a bomb attack in Raqqa, Syria, last year.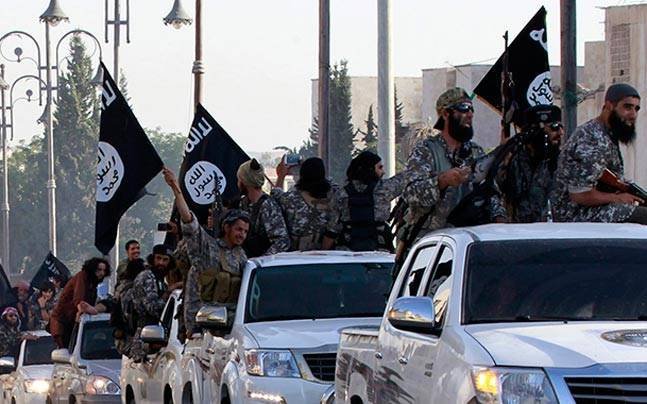 There are also interviews of five terrorists of Indian origin who have been working with the ISIS since 2014. But there are several more in the video who have yet to be identified, though they are suspected to have once worked with the Indian Mujahideen. 
One operative says:
"To those in the Indian state who wish to understand our actions, I say you have only three options: to accept Islam, to pay jizya, or to prepare to be slaughtered".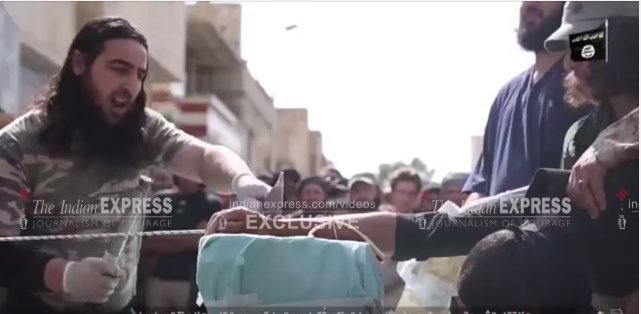 One says he was forced to leave Mumbai for the Afghanistan-Pakistan border after the 2008 shootout at Batla House in which Indian Mujahideen commander Atif Amin was killed. He then travelled to Syria and now wants to return to India to avenge atrocities against Muslims, reports News18.  
Another talks about how Islam has never been a religion of peace and that "the Prophet commanded us to remain at war until the day the rule of Allah is established".
The video is most vitriolic against Muslim politicians and clerics, such as Assaduddin Owaisi, Badruddin Ajmal and Mani Shankar Aiyer, who it says have compromised with a tyrannical system responsible for massacring Muslims, reports The Indian Express.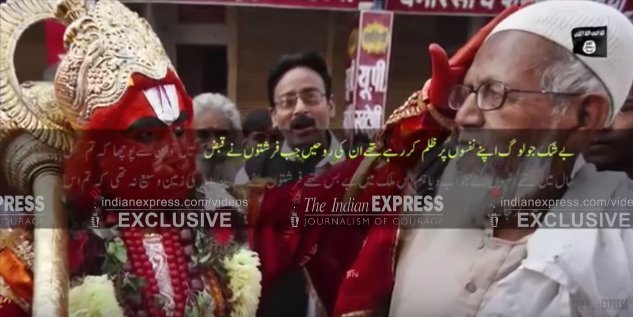 (Feature image: Video footage courtesy The Indian Express)