An idea is only as good as its implementation. It's a basic that you learn when you hold down a job in the corporate world. To say that the demonetisation initiative is a wonderful concept, but a disastrously executed one – would be the mother of all understatements.
So what was the plan?
On November 8, 2016, Prime Minister Narendra Modi addressed the nation at 8pm and announced that the government would be demonetising Rs 500 and Rs 1000 notes from midnight. New currency notes were being printed, with security features which would not allow people to counterfeit these notes. This was being done as a step to clamp down on not just black money, but also fake currency.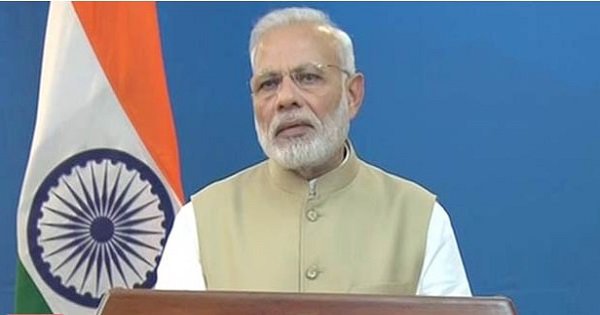 People were informed that they had till December 31st to deposit or exchange their Rs 500 and Rs 1000 currency in the banks – which is adequate time. We were also informed that while banks and ATMs would be shut the next day, the day after all bank account holders could withdraw upto Rs 2000 from the ATM and upto Rs 20,000 in a week from the bank. Which meant that whoever needs cash currency for small daily needs, would have access to it.
Who doesn't want black money to be nipped in the bud? And I for one, thought this was a brave move by Modi, given that a large chunk of his vote bank of traders and small businessmen, who do live off black money, would not be pleased.
All good?
Well that depended on the rollout of this great plan. One would expect that certain steps had been taken before announcing the plan.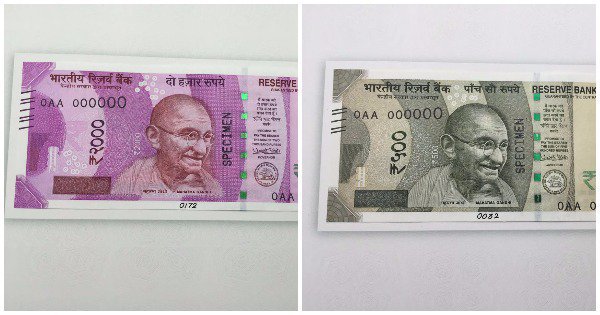 1. That adequate Rs 100 currency notes had been printed and disbursed to all banks. Because there's no point in having a Rs 2000 note if you can't get change in exchange for your purchase.
2. That small villages and towns in India which survive on cash transactions in markets and hospitals and depend on at best two ATMs, had been sent new cash supplies. After all, places in Ladakh or even Assam and Shillong, have no connectivity for you to be using a digital wallet.
3. That since hospitals, petrol pumps, post offices and Mother Dairy booths would be accepting the Rs 500 and Rs 1000 notes, adequate supply of Rs 10, Rs 50 and Rs 100 notes had been sent to them – because they would need to give back change to whoever gave them high value notes.
4. That volunteers had been brought in to banks, post offices and so on, to help deal with the rush of people who would come in to exchange or deposit their money.
5. That all the 2 lakh ATMs in India, would have been reconfigured to disburse or even stock the new Rs 2000 note – and even Rs 100 notes in some cases.
6. And most importantly, a contingency plan was in place in case any of these steps was messed up or didn't work.
Suffice it to say, Modi and his band of merry ministers who have not needed to pay in cash for any daily needs in a while, did not think of any of these steps. And so what has ensued in the past few days is utter chaos.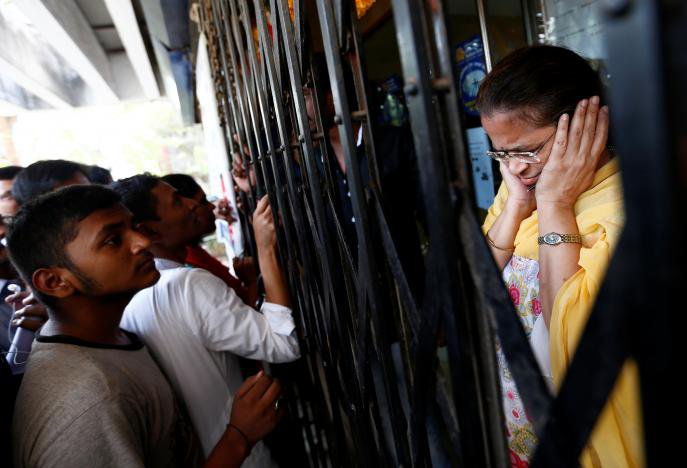 None of us who deal with debit cards and online transactions have faced any problems – other than for thinking of snarky and wise statements to post on Facebook. It's the people who go to the sabzi mandi to buy sabzi, the driver who needs to take a bus or auto back home after work, the maid who needs to pay the rickshaw guy to take her kids to school every day while she comes to work, who is reeling from the chaos. Because they simply don't have the physical cash to pay for any of these services.
On Saturday, I stood in line for 5 hours to withdraw Rs 10,000 in Rs 100 notes, so that I could lend some to my maid whose daughter is in a government hospital, which has told her while they can accept her two Rs 1000 notes, they can't give her change for them. She also doesn't have any cash on her to buy vegetables from the mandi for her meals. Her husband, a guard, has no money to come and go from home. On Friday, he took the day off from work – losing a day's wages – to stand 6 hours in a queue, only to be told the bank had run out of money. So they'd need to come back the next day. These are the lucky few, who can ask their employers to pitch in. Most aren't so lucky.
At the Sikanderpur mandi in Gurgaon, there is a pall of gloom for the last few days because no one has been coming to shop as they don't have small change to pay for their purchases. People Like Us are going to the supermarket. But who cares about the fishmonger and vegetable seller at South Block? They should suffer for the greater good of the nation, right?
Having no currency on PLUs who use debit cards for pretty much all purchases, really doesn't matter. It doesn't make a dent in our daily functioning. You open a digital wallet, you buy your groceries at a supermarket and go to the meat shop which takes a debit card. All petrol pumps take cards – and basically, life goes on as usual. Yet, contrary to what Mr Modi and his band of merry ministers seem to believe, the world doesn't begin and end with people who own debit cards.
Baba Ramdev has even said, "During war, our soldiers fight sans eating for 7-8 days; so can't we do the same for our nation?" I don't think Ramdev is skipping any meals, the only people who are, are the ones who anyway didn't have enough on their plate.
But let's follow in Modi's footsteps and forget the poor for a while.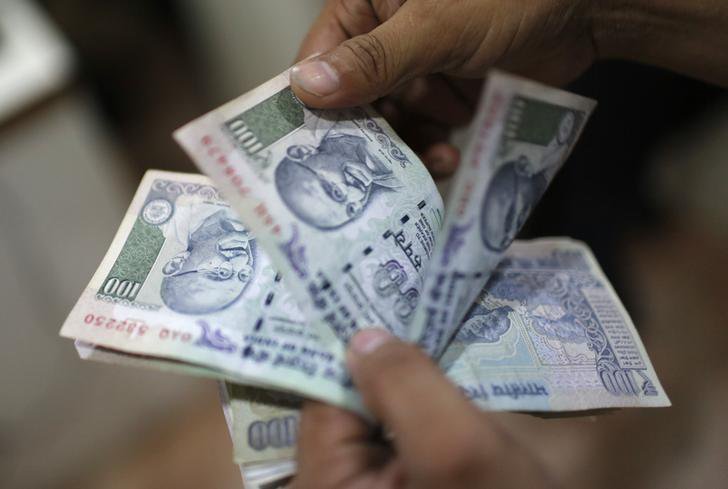 The new Rs 500 notes which have been issued don't have any new security features. The government has admitted that now. So this has been a futile exercise in manpower and money. It also does cost money to print more money, in case you didn't know. Of the 2.2 lakh ATM machines, NONE were configured to disburse the new Rs 2000 note – which is larger in size than the earlier notes in circulation. Arun Jaitley has now announced it will take at least 21 days for this to happen. What kind of Finance Minister doesn't check this? Did they not speak to even one banker? It's beyond ridiculous.
Also, there just aren't enough Rs 100 currency notes to disburse. And there is no confirmed date by which the government can guarantee that the money will be available in all ATMs and banks. I know people who went to 18 ATMs on November 11 at midnight, and came back empty handed.
And to suggest that all Indians, some of whom can't afford phones or even charge them –according to government data, 19,706 villages have no electricity – should use digital wallets, is really as good as saying, "if they can't have bread, give them cake". 
Most villages have no inflow of currency right now. And are surviving on goodwill with each other in the marketplace, which will soon run out. Because goodwill won't get new stocks of food and oil into these villages. Hard cash will.
And where was the person responsible for this plan? In Japan. Eating vegetarian sushi and looking at fancy trains with Japanese premiere, Shinzo Abe and telling him that "people in India are waiting for this train". No Robin Hood Modi, we are only waiting for adequate supply of Rs 100 notes.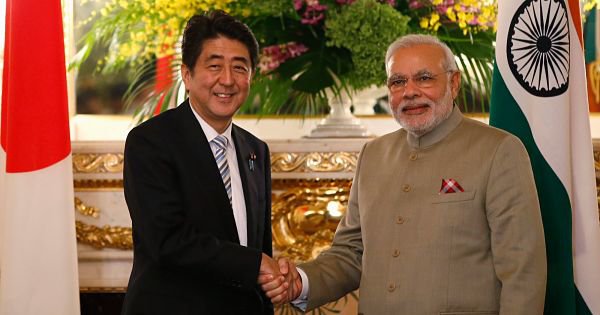 This is comparable to a CEO of a company promising his employees BMWs, while he can't even pay them their salaries. Since then, Modi returned to India to make a speech at a public meeting in Goa, while choking up and telling us how many sacrifices he has made for the nation, and that in 50 days all will be well. We don't know how. But why get into nitty-gritties? Modi has spoken and that is enough.
In any company, if you had developed this plan and implemented it so shoddily and then gone off on a "work trip" to foreign shores, you would be sacked on your return. If not while you were still away from work. 
Sadly, this is not a company. But the government. And we can't sack them or deny them their bonuses for next year. But we do decide whether to vote them into power for the next term or not. The key differentiator between this government and the last was that this one was competent. 
Sadly, we can't say the same anymore. 
Disclaimer : The information, ideas or opinions appearing in this article are those of the author and do not reflect the views of ScoopWhoop.