The fugitive chief recruiter for the ISIS in the Indian subcontinent Mohammed Shafi Armar was on Friday named a Specially Designated Global Terrorist by the US, becoming the first Indian leader of the dreaded terror outfit against whom America has slammed sanctions.
The US State Treasury Department, while updating its list of Specially Designated Global Terrorists (SDGT), has included in it Armar, a native of Bhatkal in Karnataka, clearing the way for sanctions against him.
 Here's all we know about him:
30-year-old Armar, a resident of Bhatkal in Karnataka, was earlier a member of the banned Indian Mujahideen. He has many aliases like Chhote Maula, Anjan Bhai and Yousuf al-Hindi.
"Mohammed Shafi Armar is a leader and head recruiter in India for the Foreign Terrorist Organisation (FTO) and Specially Designated Global Terrorist (SDGT) group, ISIS," the State Department said.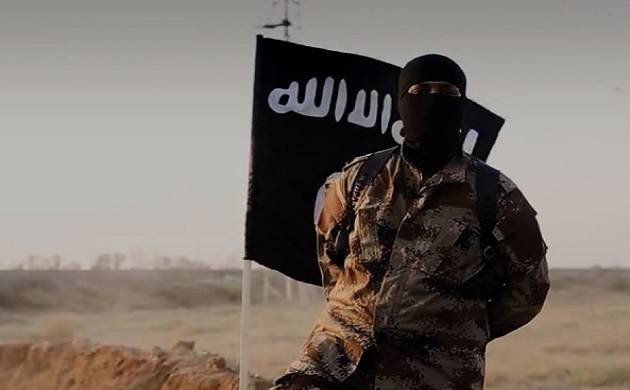 "He has cultivated a group of dozens of ISIS sympathisers who are involved in terrorist activities across India, such as plotting attacks, procuring weapons, and identifying locations for terrorist training camps," said the statement.
After a fight with Bhatkal brothers, including Riyaz, the founder of IM, in Pakistan, Armar is believed to have created Ansar ul Tawhid, which later pledged its allegiance to the ISIS.
There have been many reports of him having been dead in a drone attack or crackdown by the allied forces. However, every time intelligence agencies began giving credence to such reports, his name or voice cropped up in intercepts.
Here's news on his death in Syria and more. 
Tech savvy, Armar has been operating on Facebook and other personal messenger services to contact, brainwash and recruit youths from India, Bangladesh and Sri Lanka.
His links to the ISIS were also the highlight of the interrogation of Yasin Bhatkal, who was arrested near the Nepal border in 2013.
Armar first came on the radar of investigation agencies when the NIA was probing suspected Islamic State cadres in Ratlam of Madhya Pradesh.
During the interrogation of alleged IS operatives, it emerged that Armar was motivating and radicalising Muslim youths in India. He was said to have been recruiting youths for the Jund ul Khalifa-e-Hind through online radicalisation.
The NIA had charge-sheeted him along with five others for allegedly conspiring to carry out terror strikes in the national capital and also during ardh kumbh in Haridwar.
The National Investigation Agency had told a special court that these accused were planning to assemble Improvised Explosive Devices (IEDs) using extracts from "match sticks".
The United Arab Emirates had deported three Indians who were allegedly working for Armar. It emerged during the interrogation of IM suspects that he was a self-proclaimed ally of Abu Bakr al-Baghdadi, chief of the ISIS.