If the mother of all scams, Vyapam, which seems to eat up those involved or investigating wasn't bad enough, scenes are emerging from Bharatiya Janata Party's Shivraj Singh Chauhan's Raj in Madhya Pradesh which can make your blood run cold. Eight undertrials who had supposedly escaped from Bhopal's high security prison, were shot dead in an apparent "encounter" by the Madhya Pradesh police on October 31, 2016.
Videos which have emerged on social media, show a group of policemen shooting at unarmed men standing on a hillock and another policeman shooting at a man lying on the ground, who is clearly not moving. There are also videos which show policemen shooting videos of their colleagues indulging in macabre celebratory dances.
The inmates were members of the banned Islamist student organisation, Students Islamic Movement of India (SIMI). They were being tried for sedition and robbery. Two of them were about to be acquitted.
Kiren Rijiju, Union Minister for Home Affairs, who had earlier termed "criticising PM Modi is a fashion now" has said that no questions should be asked on the encounters and compared them to the Uri strikes. Rijiju added for good measure that we need to stop "this habit of raising doubts and questioning the authorities and the police on such incidents" and that "it is not good to raise questions on security forces dealing with terrorists, just on the basis of videos". 
The alarm bells are tolling as the "encounter" seems so palpably fake that even within the Madhya Pradesh establishment conflicting accounts are emerging. While the MP Home Minister Bhupendra Singh said the undertrials were "terrorists armed with spoons", according to NDTV, the Inspector General of Bhopal, Yogesh Choudhry said "that the prisoners opened fire using four country-made pistols. However, he ceded, the three policemen who were injured were hit with sharp weapons and not bullets". The video footage though, clearly shows the men without weapons, waving their arms at the police, some can even be heard pleading for their lives. Another video shows the police shooting bullets into the immobile bodies of the prisoners. 
Shivraj Singh Chauhan's claim that this is a version of the surgical strike in Uri, has perturbed the security establishment. A senior home ministry official told me "all those policemen who took part in the staged encounter need to be severely punished. What's going on? How have we reduced our forces to this barbaric level?" Security experts question the jailbreak itself, saying that "breaking out of any jail in India is not a picnic. What were the security protocols in place? Why has the police and the home department not even ordered a probe into this huge lapse?"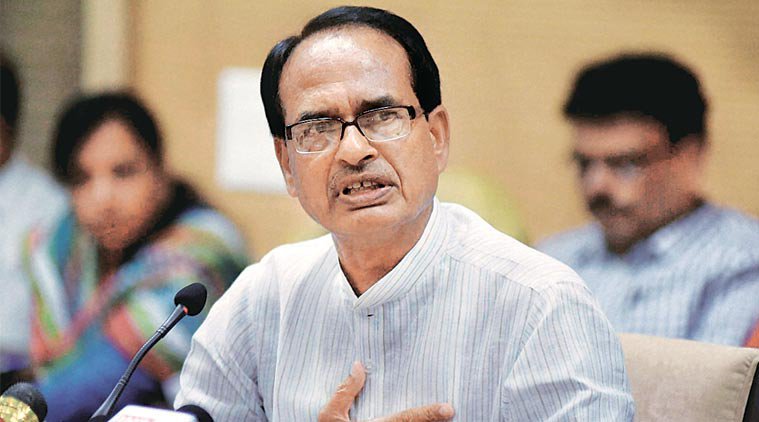 These are the very questions which need to be raised by the Centre and the Home Ministry. Instead, we have Rijiju's rather strange understanding of democracy and a total stonewall.
Fundamental questions about the rule of law and due process emerge from this gory "encounter". Yet, it's only stray Opposition leaders such as Mayawati who termed the encounter "fake" and wants a judicial probe, along with Arvind Kejriwal and Sitaram Yechury.
The moribund Congress party which fancies itself as the principal Opposition is maintaining a circumspect silence with only Digvijay Singh raising some questions. Perhaps, the Congress is paying heed to Rijiju's advise. This despite Congress having politicians such as Jyotiraditya Scindia and Kamal Nath jostling for leadership positions in MP.
The National Commission for Human Rights which is a fairly toothless body issued notices to the MP government on the encounter on Monday. The Centre has turned down demands for a judicial probe in to the encounter.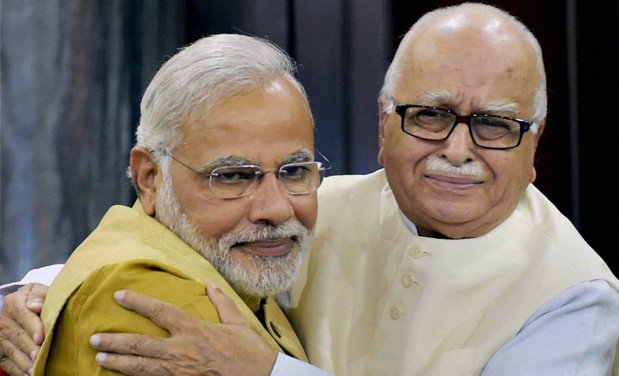 Sources say that Chauhan, whose mentor is LK Advani, shares a very strained relationship with prime minister Narendra Modi and BJP president Amit Shah, and his recent political moves on Vyapam and the removal of eggs from the midday meal scheme stem from a desire to please the Rashtriya Swayamsevak Sangh. Modi would like nothing better than to cut rival Chauhan to size and replace him with a non-descript pracharak without a political base, such as ML Khattar.
According to a very senior BJP leader who is extremely worried about what three years of BJP government have done to institutions, "in our earlier government under Atalji you did not see this brazen and utter disrespect for democracy. The entire government runs on permanent campaign mode projecting machismo of Modi and managing headlines".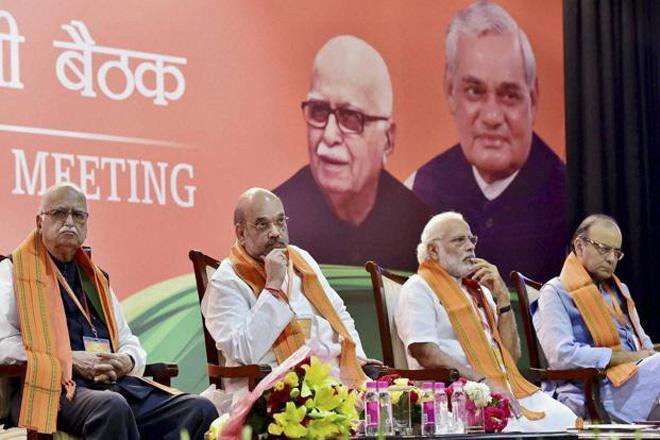 This is not far off the mark as a commentary on the exaggerated nationalism that the BJP in its bid to win the UP elections is whipping up. Various aspects of this "encounter" cannot be explained. Leading to further speculation on why and how this encounter took place. The reluctance of the Centre to ask for an independent probe and its spokespeople's enthusiasm to applaud the extra-judicial killings of these escapees does make one wonder whether there's more to this encounter than meets the eye.