Months after 45-year-old Alimuddin Ansari was lynched by a mob on suspicions of carrying beef in Jharkhand, the wife of a key eyewitness died in an 'accident' on Thursday – the day of the hearing – in the Town police station area of Ramgarh district. Alimuddin's son also sustained minor injuries.
Alimuddin was killed by a mob and his van was set on fire in Ramgarh on June 29 on suspicions of carrying beef. More than a dozen people, from the Bajrang Dal and local BJP unit, have been arrested.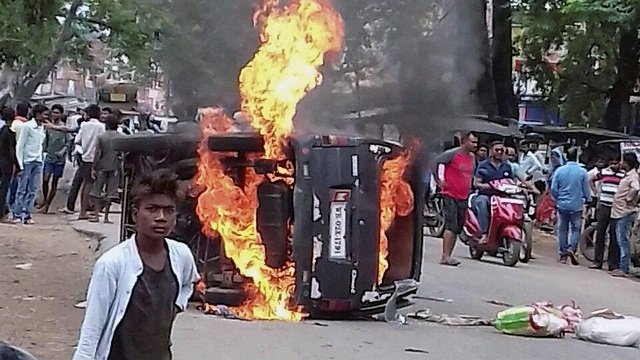 Alimuddin's brother Jalil Ansari, a key witness in the case had come to depose before the court on October 12.  He had forgotten his identity card. So his wife, Zulekha Khatoon, along with Alimuddin's son went to collect his Aadhaar card. On the way, their motorbike was hit from the back which resulted in Khatoon's death. This was after they said they had received threats in the courtroom itself.
While relatives of the deceased allege that it was not an accident but a conspiracy to silence them, police said that it is a case of an accident and they would investigate the matter further.
What locals say
Mariyam Khatoon, Alimuddin's wife, alleged that this was not an accident.
She told Scoopwhoop News, "My son and my nanad (sister-in-law), Zulekha, went to collect Jalil's Aadhaar card. They were followed on a bike. It hit them from the back. It was not an accident. It was an almost empty road. How can this be an accident… that too on the day of the hearing. People who we are fighting against are responsible from this. They didn't want Jalil to depose. They want to silence us. These Bajrang Dal guys have a lot of power here."
She said that ever since the hearings started, there has been an atmosphere of fear and intimidation, with Bajrang Dal and Gau Rakshak Samiti members coming in huge numbers as a show of strength. However, there haven't been any direct threats, she said.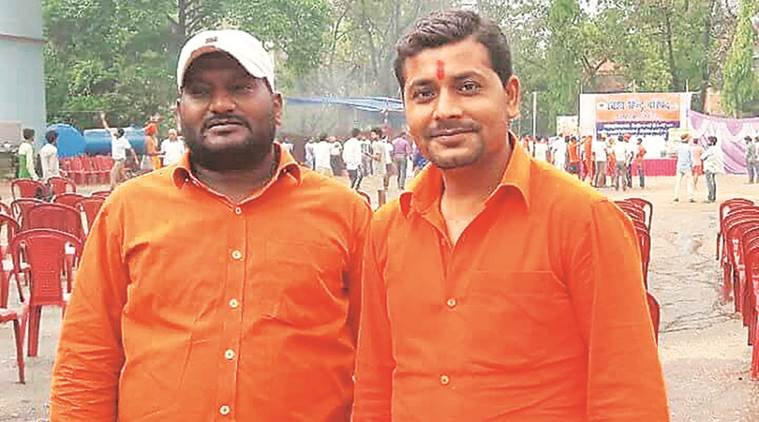 Two of the main accused – Deepak Mishra and Chhotu Verma – are top functionaries of the local Gau Raksha Samiti
What police say
"They (Shehzad and Zulekha) were hit from the rear. The woman was hit hard and didn't survive much longer. We will wait for the post-mortem report and investigate the matter if there is any foul play," Superintendent of Police, Ramgarh, said.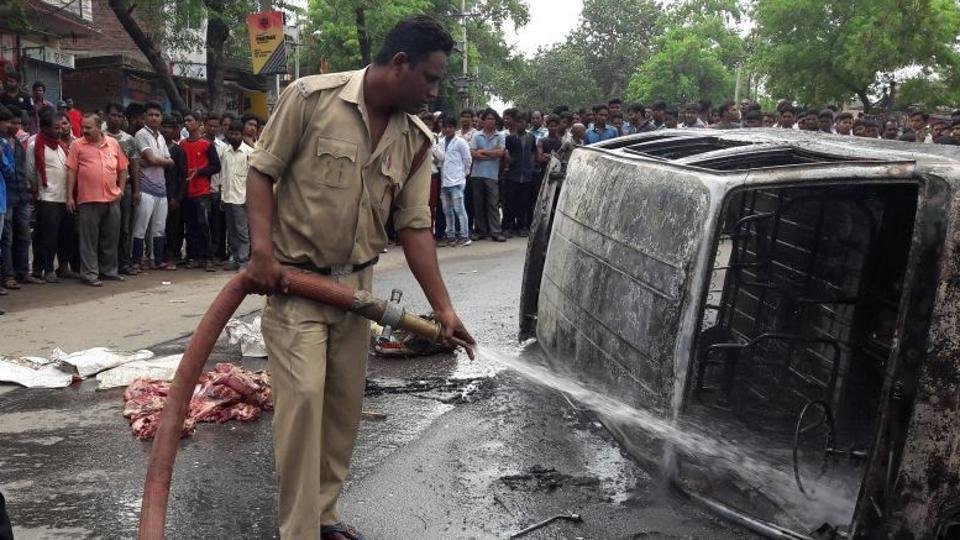 A police official at Ramgarh police station, who does not wish to be named, told Scoopwhoop News that prima-facie it appears to be a case of an accident and not murder.
On June 29, Alimuddin Ansari was lynched by a mob of around 100 people. They accused him of carrying beef, beat him brutally, set his van on fire and even posted the videos on social media. Ansari is survived by his wife and six children.