Barely two days after Kannada actor and former Lok Sabha MP Divya Spandana who is better known as Ramya was slapped with a sedition case for merely saying that 'Pakistan is not hell', the former Congress leader was heckled by protesters in Mangaluru.
The incident happened on Thursday when members of a pro-Hindu outfit tried to harass her at Mangaluru airport. They even threw eggs at her convoy in the presence of police officials.
Here is the video:
WATCH Congress leader Ramya's car attacked by protesters with eggs over her remark, in Mangaluru.Protesters detainedhttps://t.co/DlZ7TGDcAR

— ANI (@ANI_news) August 25, 2016
According to a report by India Today, Ramya had gone to visit Mangaluru to take part in the Krishna Janmashtami celebrations. Some of the protesters were later detained.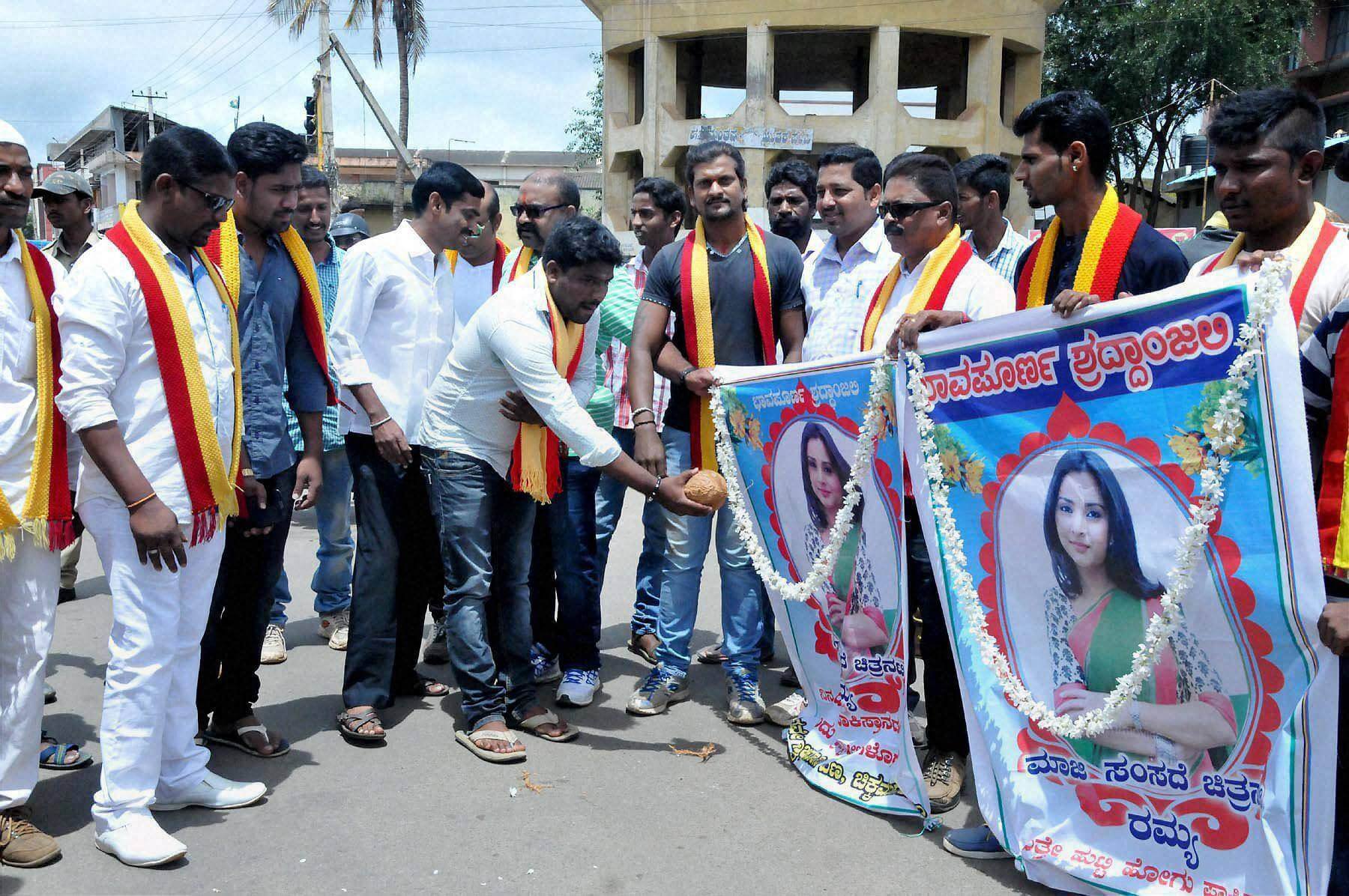 Ramya had praised Pakistan's hospitality after she visited the country during a SAARC meet for young Parliamentarians in response to Union Defence Minister Manohar Parrikar's comments which compared Pakistan with hell. Her comments invited backlash from BJP as well as several right-wing outfits. However, she stuck to her stand and refused to apologise for whatever she said. 
(Feature image source: PTI)