Karnataka might soon have its own state flag.
In a major development, the Karnataka government on Tuesday constituted a nine-member committee to study the possibility of designing a separate flag for the state and providing it statutory standing, as demanded by many politicians and activists from the state, reported India Today.
With this, Karnataka will be the second state in the country to have a separate state flag
According to The Financial Express, the nine-member committee will submit its report on giving the state flag identity a legal sanctity. 
If this move by the Congress leader Siddaramaiah-led state government sees the light of the day, then Karnataka will only be the second state in India to officially have a flag of its own. As of now, Jammu and Kashmir has its own flag because it enjoys a special status under Article 370 of the Constitution.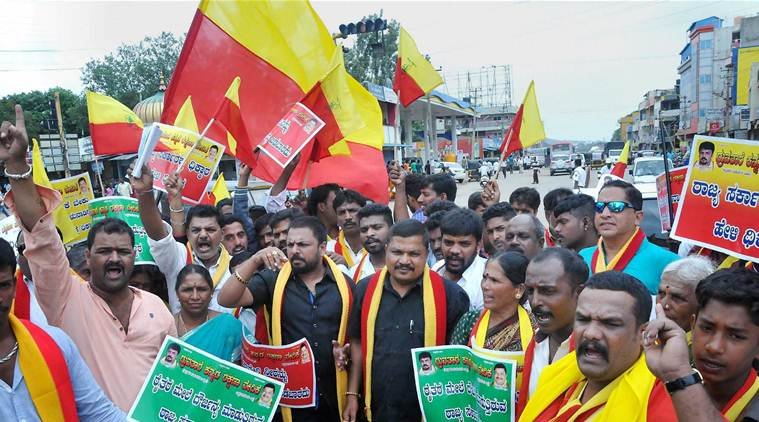 The Opposition is not happy with this move..
Union Minister Bandaru Dattatreya said the Bharatiya Janata Party is clear that national sentiments should prevail over petty political considerations. "It is for the national party, the Congress party, to tell us if they agree with this idea of a separate flag," Network 18 reported.
Shoba Karandlaje, BJP MP from Karnataka, too slammed the Congress government in Karnataka saying the move is against the integrity of the country. 
"Our party has always fought for one nation, one flag. Asking for a flag is totally wrong, we don't support this. Kashmir also should not have such a flag. What Siddaramaiah is doing is against the nation."
…But Chief Minister K Siddaramaiah is adamant
Siddaramaiah baited the BJP saying, "Elections are in April. Let them make a statement saying they don't need a flag."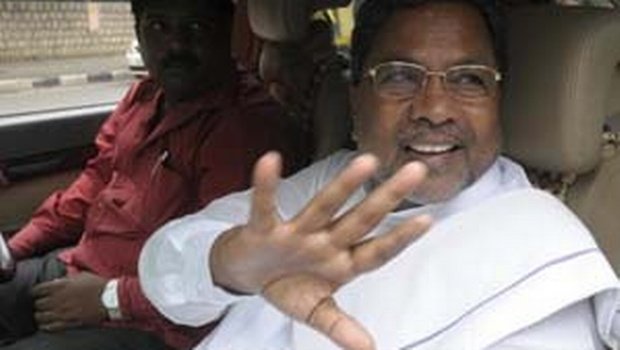 Congress MP from Kerala, Shashi Tharoor too batted for his party saying a state can fly its own flag provided the supremacy of the national flag is not violated.
Incidentally, Karnataka already has a red-and-yellow flag that is used unofficially during State Formation Day celebrations, both at government events and at private events of Kannada groups.
Back in 2012, Karnataka began using an unofficial state flag under the B S Yeddyurappa-led BJP government. After the government authorised its use, it was first hoisted on November 1, the day the state was formed. However, its use was challenged in the Karnataka High Court forcing the government to withdraw its notification allowing for its use, reports The Indian Express.
(Feature Image Source: PTI)