Delhi Chief Minister Arvind Kejriwal on Wednesday refrained from raising the EVM tampering issue, unlike other AAP leaders, as he congratulated the BJP on its victory in the municipal polls. His reaction came hours after it became clear that the BJP was set to retain control of the three corporations, winning over 160 seats, more than its existing strength.
The Aam Aadmi Party Chief promised all cooperation to the civic bodies for the betterment of the national capital. Ahead of the poll result, Kejriwal had threatened to launch an agitation over alleged "manipulation" of electronic voting machines (EVMS), an issue he had raised after the AAP's disappointing performance in the recent Assembly elections in Punjab and Goa. However, there was no word from him on the proposed agitation on Wednesday.
I congratulate BJP on their victory in all 3 MCDs. My govt looks forward to working wid MCDs for the betterment of Delhi

— Arvind Kejriwal (@ArvindKejriwal) April 26, 2017
Through his carefully worded congratulatory messsage, the AAP chief also sought to couch the tension within the party over its defeat in the polls, coming as it does after a string of upsets in Punjab, Goa and the Rajouri Garden bypolls.
Other AAP leaders, however, vociferously raked up the allegations of EVM tampering. Senior minister in the Delhi government Gopal Rai said an "EVM wave" is sweeping across the city.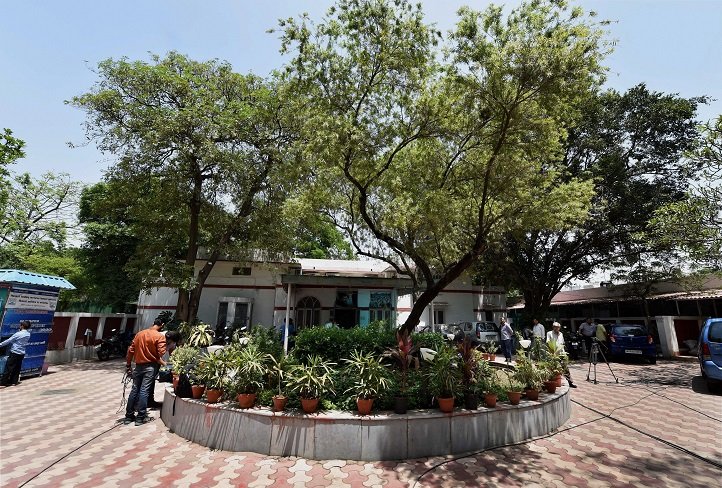 "This isn't a Modi wave, this is an EVM wave. The same happened in Uttar Pradesh and Uttarakhand. It is a major threat against democracy. The rights of the electorate will have to be ensured. The BJP wants to demolish democracy," Rai told reporters. 
EVM tampering is the bitter truth of the country's democracy. One can crack jokes on us initially. But fearing that we will be made fun of, we cannot refrain from speaking the truth," Deputy Chief Minister Manish Sisodia told reporters after the defeat in the civic elections just two years after AAP's astounding win in Assembly polls.