Yes, we are all very happy that the Kejriwal government has managed to get Uber and Ola (the popular ride-sharing apps) to suspend their surge pricing for the duration of the odd-even 2.0. After all, who likes paying 5.0x surge pricing that could mean you could have to pay Rs 1000 for a journey that would have ordinarily cost just Rs 200.
But there is a problem with the way Arvind Kejriwal government has managed to get Uber and Ola to suspend their surge pricing. As the government, Kejriwal and Co shouldn't have had to rely on threats to get their way with companies that have a similar business model in cities all over the world.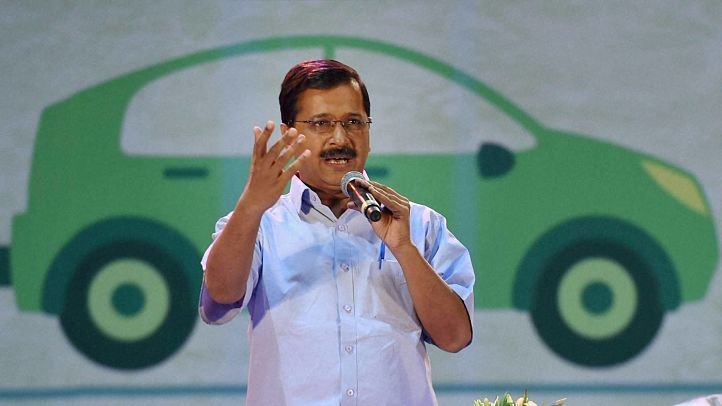 Rather they needed to either convince the companies through dialogue or bring about a legislation that helps them achieve their goals. Instead, like many in Delhi, they resorted to the power of a dhamki (threat) — just like a common goon.
Strict action, incl permit cancellation n impounding vehicle, to be taken against taxis which charge rates more than govt prescribed rates

— Arvind Kejriwal (@ArvindKejriwal) April 18, 2016
For those who came in late, Kejriwal took the decision because 'some' people complained about how some cabs charge exorbitant rates during rush hour.
That, of course, isn't the only problem. The first odd-even pilot programme ended on January 15, that is roughly three months back. It highlighted among many other things the lack of transport options in the city. Last-mile connectivity was a huge issue… after all what good is the metro, if a commuter can't find a way to reach the station. And incidentally, there was surge pricing then as well.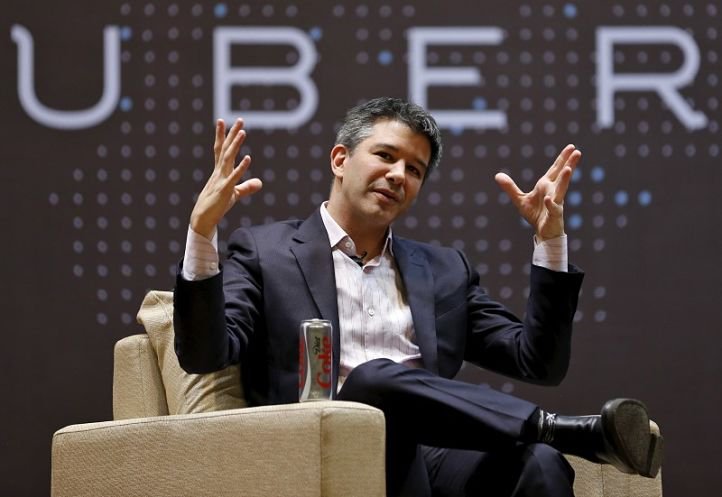 And yet, come April 15, we have exactly the same issues on hand. And the Delhi government's answer to this problem is to make Uber and Ola buckle to their demands or risk being kicked out altogether. 
The pilot programme was supposed to give Delhi an idea of the strengths and weaknesses of the odd-even idea. It did that. But three months later, we have exactly the same issues.
How does any of this make sense? Kejriwal thinks he is being populist, but he risks alienating many businesses and hitting Delhi's economy in ways that are evidently not clear to him.
It's almost like Uber and Ola are being forced to pay for the inability of the Kejriwal government to come up with a solution to the problems of public transport. Putting more buses on the road, giving licenses for taxis, more auto rickshaws — all of these are simple enough to implement, but take time.
Uber's business model is pretty much the same around the world. If you don't like the surge pricing then you have a simple solution: don't take an Uber. No one is forcing you to take it and you know what the surge pricing will be before you take it.
Uber said in a statement that surge pricing – or higher fares – when demand rises, is standard.
"Airlines and hotels are more expensive during busy times. Uber is as well," the company said in a statement, adding, "Given the threat of the Delhi government to cancel permits and impound vehicles of our driver partners, we are temporarily suspending surge in Delhi with immediate effect."
Ola said something similar: "We've temporarily pulled out Peak Pricing in Delhi in support of the government's odd-even initiative" which ends on April 30.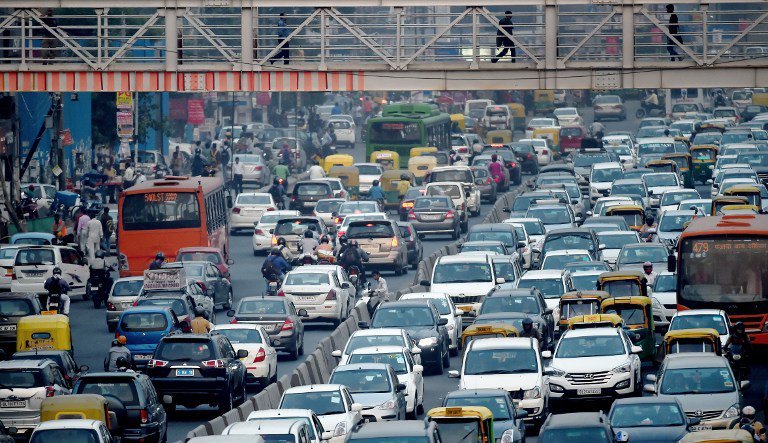 It's like going to a hotel and finding out that the chole bhature, which is available for Rs 500 there is available for Rs 100 in the hotel next to it. Of course, the Kejriwal government's solution is likely to be a threat which will then force the first hotel to make sure that it's chole bhature is also sold for Rs 100.
The decision on Uber and Ola seems that much worse because neither Kejriwal nor any other government before him has been able to get the autorickshaws to go by the meter.
At almost all times, the autos are at minimum 2x surge pricing.
Why is it that we have heard nothing in this regard? Why is silence all we hear? Shouldn't it be easier to gets autos to conform to a law that is already in place given they are part of the public transport network?
Kejriwal, who made it to Fortune maganzine's world's 50 greatest leaders list recently, says he wants to make life for Delhi residents but holding companies to ransom is not the way to go about it. Surely, a party that promised to be different is capable of better.