The FBI is investigating more emails as part of a probe into Hillary Clinton's use of a private email system, it said on Friday, in a new twist that could damage the Democratic candidate in the 2016 presidential race.
Federal Bureau of Investigation Director James Comey said in a letter to senior lawmakers that the agency would determine whether the additional emails contained classified information, adding that he did not know "how long it will take us to complete this additional work."
The announcement came as Clinton and Republican opponent Donald Trump enter the final stretch of campaigning ahead of the Nov. 8 election.
In a news conference late on Friday in Des Moines, Iowa, Clinton urged Comey to release more details about what the FBI was looking for in the newly discovered emails.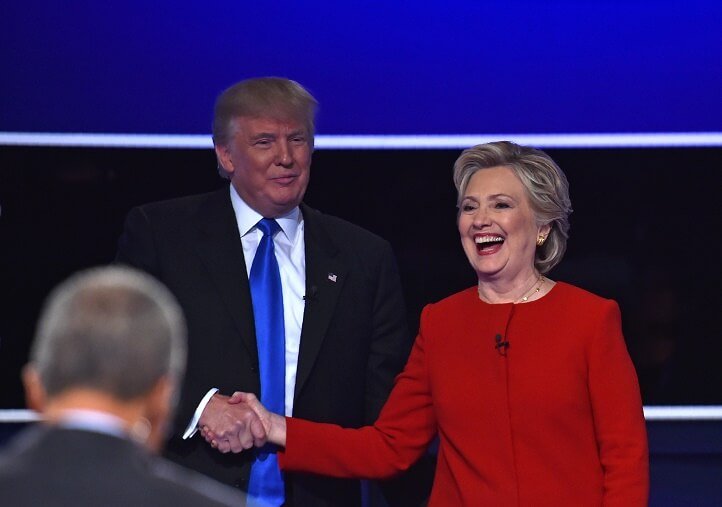 She leads Trump in opinion polls after a bruising campaign in which she has struggled to convince voters that she is trustworthy and honest. Fresh revelations about her use of email are unlikely to assuage those concerns, and questions around the FBI investigation will now likely dog her in the coming days as she campaigns across battleground states.
U.S. stocks immediately fell sharply on the news, but went on to partially recover.
The FBI spent about a year investigating Clinton's use of the unauthorised server at her home in Chappaqua, New York, while she was U.S. secretary of state after classified government secrets were found in some of her emails.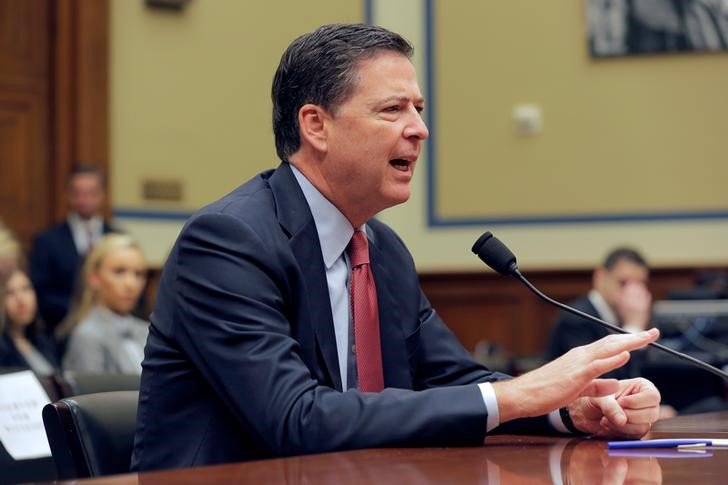 Comey said in July that while "there is evidence of potential violations of the statutes regarding the handling of classified information, our judgement is that no reasonable prosecutor would bring such a case."
Although Comey recommended no criminal charges be brought against Clinton, Trump has repeatedly said her email practices are criminal and should disqualify her for office. He seized on Friday's development at rallies in Maine and New Hampshire.
"This is the biggest political scandal since Watergate, and I'm sure it will be properly handled from this point forward," Trump told a crowd in Lisbon, Maine.
"We hope that all, all justice will be fully served," he said. Supporters cheered his words and chanted, "Lock her up."
Clinton said she had learnt of the newly discovered emails from news reports.
"I'm confident whatever they are will not change the conclusion reached in July," she said. "That's why it's incumbent upon the FBI to tell us what's going on."
Weiner
Two sources close to the investigation said the latest emails were discovered not during an investigation into Clinton, but rather as part of a separate probe into Anthony Weiner, the estranged husband of top Clinton aide Huma Abedin.
The FBI has been investigating illicit text messages allegedly sent from Weiner to a 15-year-old girl in North Carolina, and found the Clinton emails on a device related to that investigation, the sources said.
Abedin told federal investigators in April that she used several email accounts for her work, including a Yahoo email, according to a summary of the interview released by the FBI in September. She said it was difficult to print from the State Department's email system so she routinely forwarded documents to her private accounts when she needed to print them out, according to the summary.
Abedin announced her separation from Weiner in August after a sex scandal similar to an earlier incident that led him to resign from the U.S. Congress.