Soon after staging a walkout from the upper house, BSP leader Mayawati resigned as a Rajya Sabha member, blaming the BJP and the Chair for not allowing her to raise the issue of anti-Dalit violence in UP in the House.
"I met the chairman to hand over my resignation letter. It is not fair that I am not allowed to speak in the House on issues close to me," she told reporters.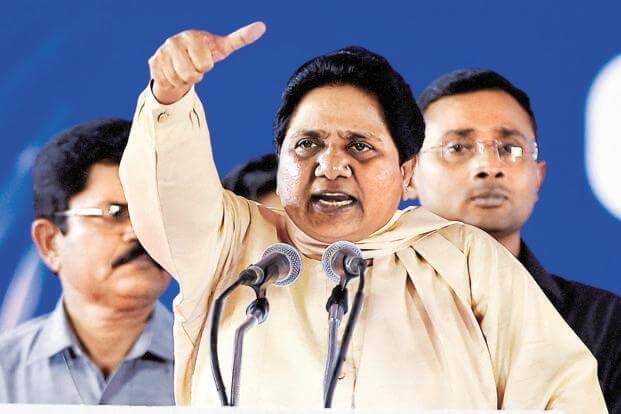 In her resignation letter, she said, "When I got up to speak, the government side did not allow me to complete. Their members stood up and interfered… Instead of asking them not to interfere, the Deputy Chairman asked me to end as the allocated three minutes were over. Which rule says a member cannot speak for more than three minutes? It is not good."
However, Hindustan Times reports that her resignation might not be accepted as it does not follow a prescribed format and violates parliamentary protocols.
The report states that in her 3-page resignation letter, she detailed what happened in the House, which is technically a breach of protocol. A parliamentarian cannot cite a motive or reason for quitting, parliamentary procedure dictates. 
The format states that the resignation letter should be brief and should not mention the reasons. Her letter is three-page long.
There is a rule for both the houses of the Parliament which says that resignation by the members has to be unconditional. It can't be an explanation or clarification. The resignation has to be simple and limited to one line which says that member wants to resign from the membership of the house, reports India Today.
The Rajya Sabha session began at 11 am and Mayawati was allotted 3 minutes to raise her issue. On exceeding her time, Rajya Sabha deputy chairman PJ Kurien stopped her. That's when Mayawati walked out of the House and threatened to resign. 
Mayawati, whose term in the Upper House is till April next year, argued with Kurien asking how she could be prevented from raising the issue about her samaj (community) and Dalits.
"I have no moral right to be in the House if I am not allowed to put across my views on atrocities being committed against Dalits," she said.
(With inputs from PTI)
(Feature image source: PTI)