SONIA EXCLUSIVE – Biggest Interview Of The Decade
Sonia's 1st TV interview in 9 years
SONIA EXCLUSIVE – Sonia Gandhi breaks her silence
Cong President's 1st big interview
Since last evening when Rajdeep Sardesai, Consulting Editor, TVTN tweeted that India Today TV was going to be telecasting his interview with Sonia Gandhi, there was much to expect. While Congress Vice President Rahul Gandhi has decided that whenever we turn on the TV, there he will be, telling us how he stood in yet another line, at yet another ATM – his mother, Congress President Sonia Gandhi is not known for being media-friendly. So, to give Sardesai and India Today TV their due, landing an interview with Sonia Gandhi was quite the coup.
You can count the interviews Sonia Gandhi has given in the last 15 years on the fingers of one hand. The last time she spoke was a 3:53 minute interview to Barkha Dutt following the passing of the Women's Reservation Bill in 2013. Before that, in 2008, she gave an interview to Vir Sanghvi. 
 Her last interview to Sardesai was in 2005, just after her Walk The Talk interview with Shekhar Gupta in 2004 where we learnt she can cook pasta. 
And in 1999, she spoke with Rajiv Shukla before he became the political mover and shaker he is today.
Keeping her reluctance to give interviews in mind, it was quite impressive that Sardesai had bagged the cat. And that the Congress' pet channel, NDTV 24X7 hadn't.
Coupled with the fact that the interview was bang in the middle of the demonetisation drive and the rebirth of a camera-friendly Rahul Gandhi and with the Punjab and Uttar Pradesh elections round the corner, there was much to expect from this interview. Would she finally announce that she will resign or never resign like the Queen Mother, or whether Priyanka Gandhi will lead the charge in UP, or whether she thought Narendra Modi was an unworthy prime minister and that Rahul Gandhi would be the Little Princeling we've all been waiting for?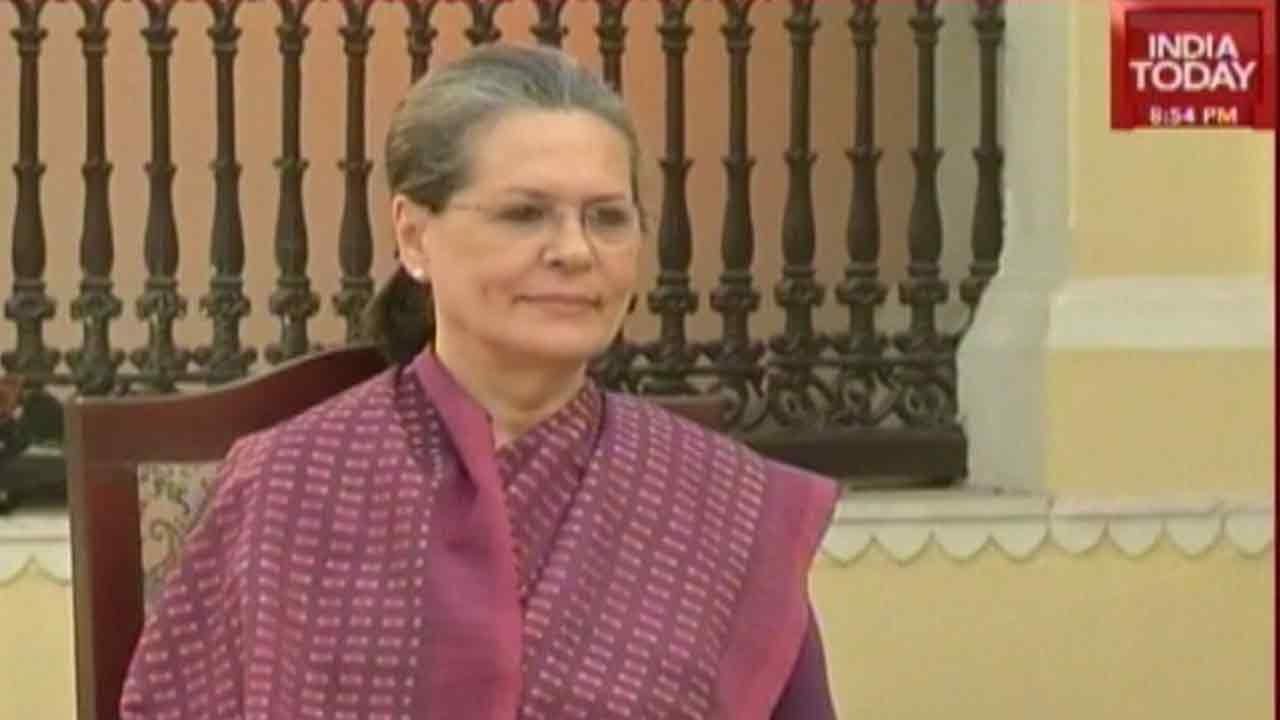 The answer is a resounding, No. 
What we did find out was everything we already knew about Indira Gandhi. That she wasn't proud of the Emergency. That she felt for the people of East Bengal. Sonia Gandhi and she shared a great rapport. Rajiv Gandhi was a reluctant heir to the throne. Indira didn't want to get into politics either. The only new tid-bit I discovered, was that Sonia Gandhi had canceled on Indira Gandhi the first time she was supposed to meet her.
When asked, Sonia Gandhi did mention that she did not think Modi was anything like Indira Gandhi. And that Congress would win 44 seats. But for all other questions, she smiled politely and said, "No politics. Mrs Gandhi only today". Not referring to herself in third person, but to Indira Gandhi whose 100th birth anniversary it is. Which is being marked by a travelling photo exhibition on her, to promote which Sonia Gandhi was giving an interview.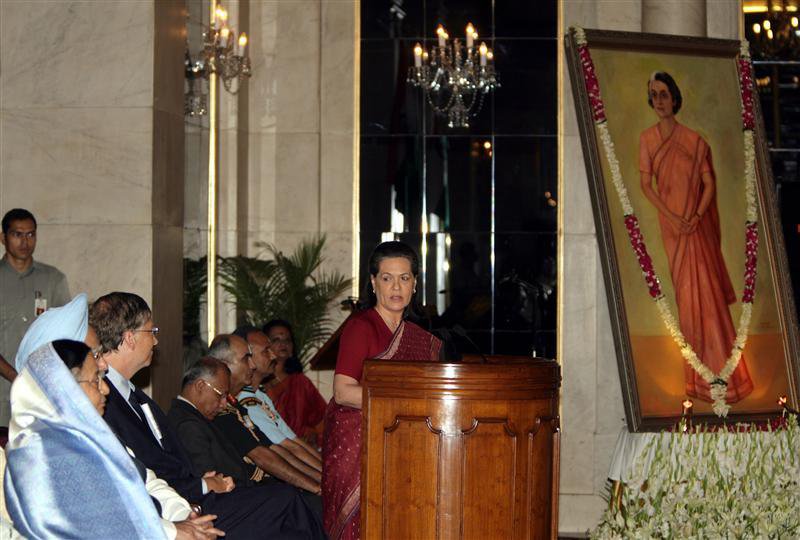 Since Sonia Gandhi would only speak about Indira Gandhi, maybe Sardesai could have taken some inspiration from Indira Gandhi's interview by Jonathan Dimbleby of Thames Televisions, a London-based broadcast channel. The interview which took place in 1978 post-Emergency, saw Dimbleby ask Indira Gandhi uncomfortable questions including, "Do you ever feel that you have in any way abused the trust the Indian people have put in you?" and, in regard to what Gandhi had written to the President prior to announcing the Emergency, "What was the precise nature of that danger?". Indira Gandhi also says that the Shah Commission report on the Emergency was, "an entirely prejudiced, one-sided report." It's a sparkling lesson in how to interview a person who wields power.
This is what an interview of someone who doesn't give interviews, should be like. Tough questions which elicit unexpected answers, and doesn't necessarily find favour with the interviewee. But it seems that's too much to expect from our ever-deferential Indian media. 
Since there were no political questions, Sardesai could have gone the whole hog and got us the Koffee With Karan-& Simi Garewal-version of a political interview. Throw in a little family gossip, reference a little betrayal, eke out a tear or two. He could have asked Sonia Gandhi about the breakdown of her relationship with her sister-in-law Maneka Gandhi, or whether either she or Rajiv had ever given feedback to Sanjay Gandhi about his thuggish way of carrying out the Emergency. Or how she felt about her nephew, Varun Gandhi and what was her children's equation with him. But nothing untoward was asked or ventured.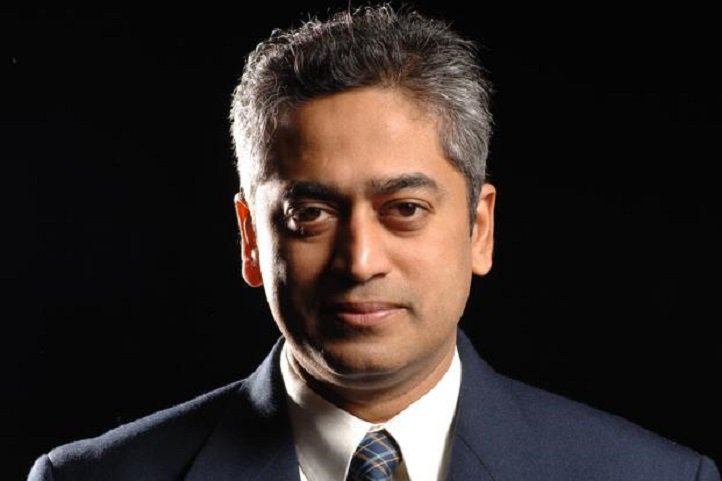 What we did get was a spot of misogyny from Sardesai, who it seems simply can't help himself. So he asked Sonia Gandhi, "Was she (Indira) a feminist or as someone once put it, 'the only man in her cabinet'?" That Sardesai did not realise the offensiveness of asking this question, especially to another woman and who is one of the most powerful – whether we like it or not – women in politics in India, is worrying. Sardesai also asked, "After 1971, she (Indira) was made Maa Durga in the eyes of the people. Is that how she saw herself, as Ma Durga?" It's bad enough you're not asking Sonia anything new, but why ask her something silly? What was she going to answer? "Yes, mummy thought she was a goddess."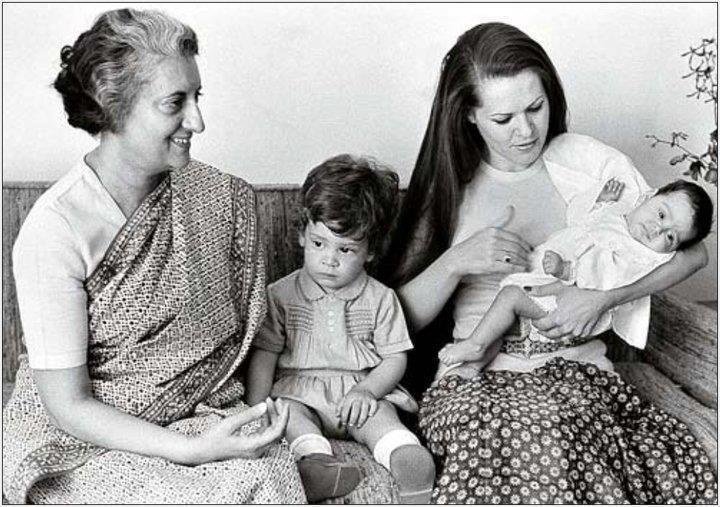 What one has to give Sonia Gandhi credit for – and I do wish Junior Gandhi would learn from his mother – is that her evolution as an interviewee is palpable. She's not defensive or diffident or nervous. She answered with confidence and ease. Of course aided amply by Sardesai's softball questions. But Modi also gets his questions beforehand, but still seems to swing from bravado to bluster to self-pity. And this is where Sonia Gandhi wins out over Modi. Because unlike his continuous referencing of the Gandhis and Congress, she simply didn't mention him until asked pointedly about him.
But that was the rare praiseworthy moment in what was one of the most pointless interviews of a politician in a while. What it did prove was the Sonia Gandhi seems quite hale and hearty and isn't going anywhere, which should fill the Little Prince with joy. But next time around, India Today TV should not even pretend that this is a news interview by a news reporter, and simply hire Simi Garewal or Karan Johar as a guest interviewer to prepare us for what to expect. It's only fair.  And may well be more informative and interesting.
Feature Image Source: Twitter/@Dead_Comedian