His calls for raising the slogan "Bharat Mata Ki Jai" have already sparked off a nationwide debate, with some even calling for those refusing to chant the slogan to be "legally beheaded", and now Mohan Bhagwat has once again brought up the issue by saying that he wants the slogan to be raised across the world. 
Speaking in West Bengal on Sunday, Bhagwat said that everyone should chant "Bharat Mata Ki Jai" to instill a feeling of patriotism, said a report in The Indian Express.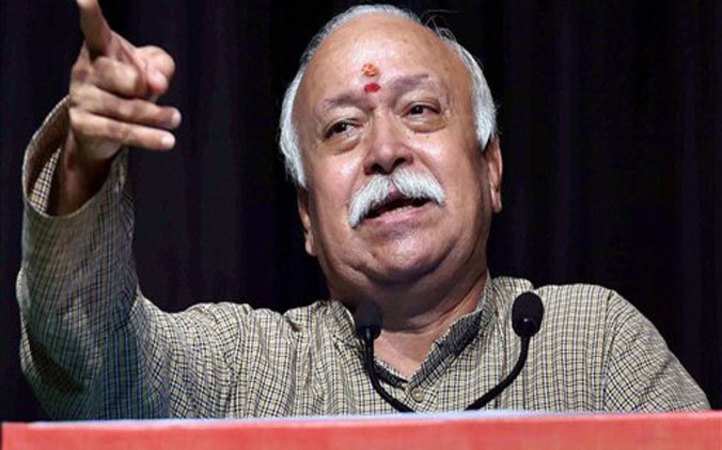 He said,
"Bharat is the only nation where Hindu traditions are still witnessed. There has been a deviation from morality in all other countries… but here, oldest traditions are maintained and followed."
Bringing up Pakistan, he said that people who do not accept qualities associated with Bharat carved out a separate nation after partition, The Economic Times reported. He added,
"The Vedas, Dev Bhasha, Aadi Bhasha and even the grammar of Sanskrit was created in the region that now belongs to Pakistan… But they (Pakistan) took their own name and left the name 'Bharat' for us because the qualities, which they don't accept are in Bharat."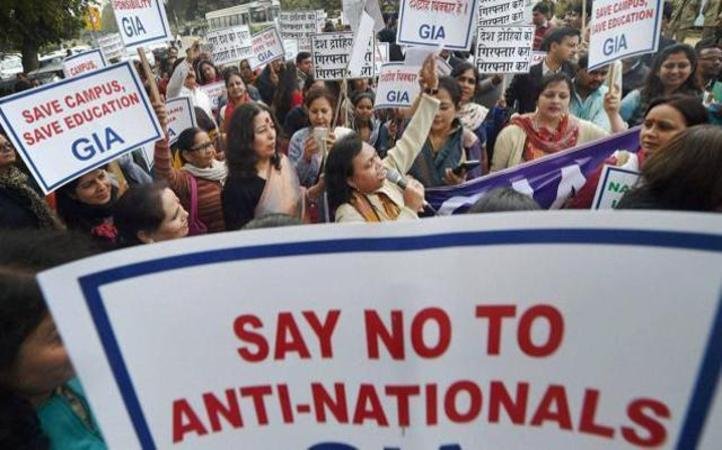 Speaking at the event organised by an RSS sister organisation Friends of Tribals Society, Bhagwat said,
"We want the whole world to chant Bharat Mata Ki Jai. We want to make Bharat rich, free from exploitation and full of self-respect. For that we will have to live that Bharat in our lives."
In the past few weeks, the slogan has been at the centre of a controversy, as Mohan Bhagwat called on Indians to chant "Bharat Mata Ki Jai", and Asaduddin Owaisi responded by refusing to do so even if a knife was held to his throat.
The situation escalated with a AIMIM MLA from Mumbai was suspended from Maharashtra Assembly for refusing to raise the slogan.