The BJP-led Rajasthan government has imposed a 10% cow cess as surcharge on stamp duty for protection and propagation of cows in the state. 
Those signing rent agreements, mortgage papers and lease agreements will have to bear this additional cost. The surcharge has been imposed on all non-judicial instruments.
However, judicial stamps, revenue and insurance tickets have been excluded from this order.
The order was issued on March 31
Following Chief Minister Vasundhara Raje's announcement in the state's budget for the financial year, the state's Finance Department has imposed surcharge on all such instruments that are non-judicial in nature.
"In exercise of the powers conferred of the Rajasthan Stamp Act, 1998 and in supersession of this department's notification, state government hereby order surcharge at the rate of 10 per cent on stamp duty payable on all instruments for the purposes of conservation and propagation of cow and its progeny," states the order.
In her budget speech last year, Raje had proposed surcharge for development of basic infrastructure facilities and protection and propagation of cows.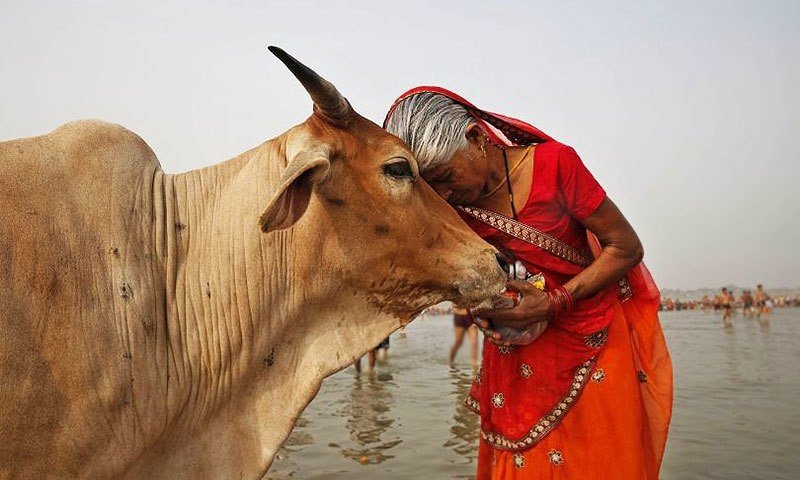 Incidentally, Rajasthan has a cow ministry too
Rajasthan is the only state in India which has a dedicated Cow Ministry. Last year, Rajasthan government said that it needs at least ₹200 crore and up to ₹500 crore for the care and protection of its cattle whose population exceeds 5 lakh.
In May 2016, the then BJP-Akali Punjab government had also given the nod for a cow cess in some cities. The cess in Punjab would be applicable on items like automobiles and utilities like electricity. 
After Punjab, a similar proposal was made to the BJP government in Haryana too. 
The Haryana Gau Sewa Ayog had proposed to the government that it should levy a Rs 2,100 tax on booking of banquet hall, a 5 per cent cess on collection of entertainment tax, and Re 1 per bag of foodgrain. It also sought that 50 per cent collections of donations from state-managed temples for creation of funds for the upkeep of cows in the state.