In a major blow to Congress's plans to form the government in Manipur, the National People's Party (NPP) has denied supporting the party. The Congress had claimed the party's support in a letter it wrote to the Governor. 
The National People's Party has said that it will partner the BJP to form the government in the state.  
"We have no knowledge about those letters. The signatures that are there are not the signature of my president. The letter is not even on the letterhead of the party. The official letter of the party has been submitted. We have signed, our president has signed, all our MLAs have signed. I don't know what kind of policy or game is being played. But our stand is very clear that we are here to support the government led by the BJP," National People's Party (NPP) Conrad Sangma told ANI News.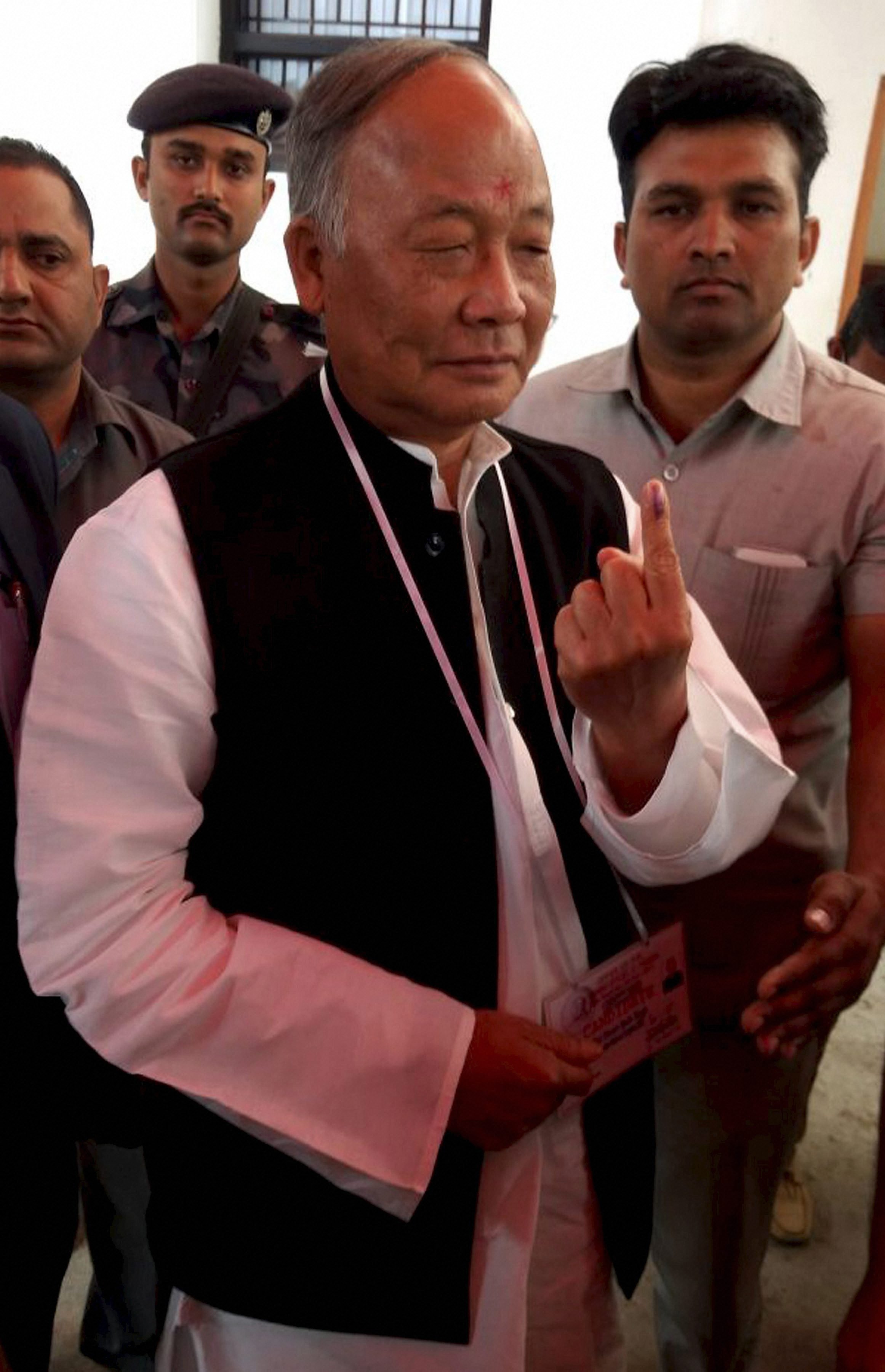 With this, the Congress may have loses its chance to form the government in the state despite having won 28 seats in the recent assembly elections. The BJP, which won only 21 seats on its own, says it has the required majority with the support of 32 MLAs. 
The party has elected N Biren Singh as its chief ministerial candidate.
On Monday, Chief Minister O Ibobi Singh resigned after being prodded by Governor Najma Heptullah who said she could not start the process of government formation till he quits.
Ibobi Singh has argued that Congress being the single largest party with 28 seats should be given the first opportunity to form the government. 
"I am ready for a floor test and I have the numbers with me," he said. 
In his meeting with Heptullah on Sunday night, he claimed to have the support of four National People's Party MLAs.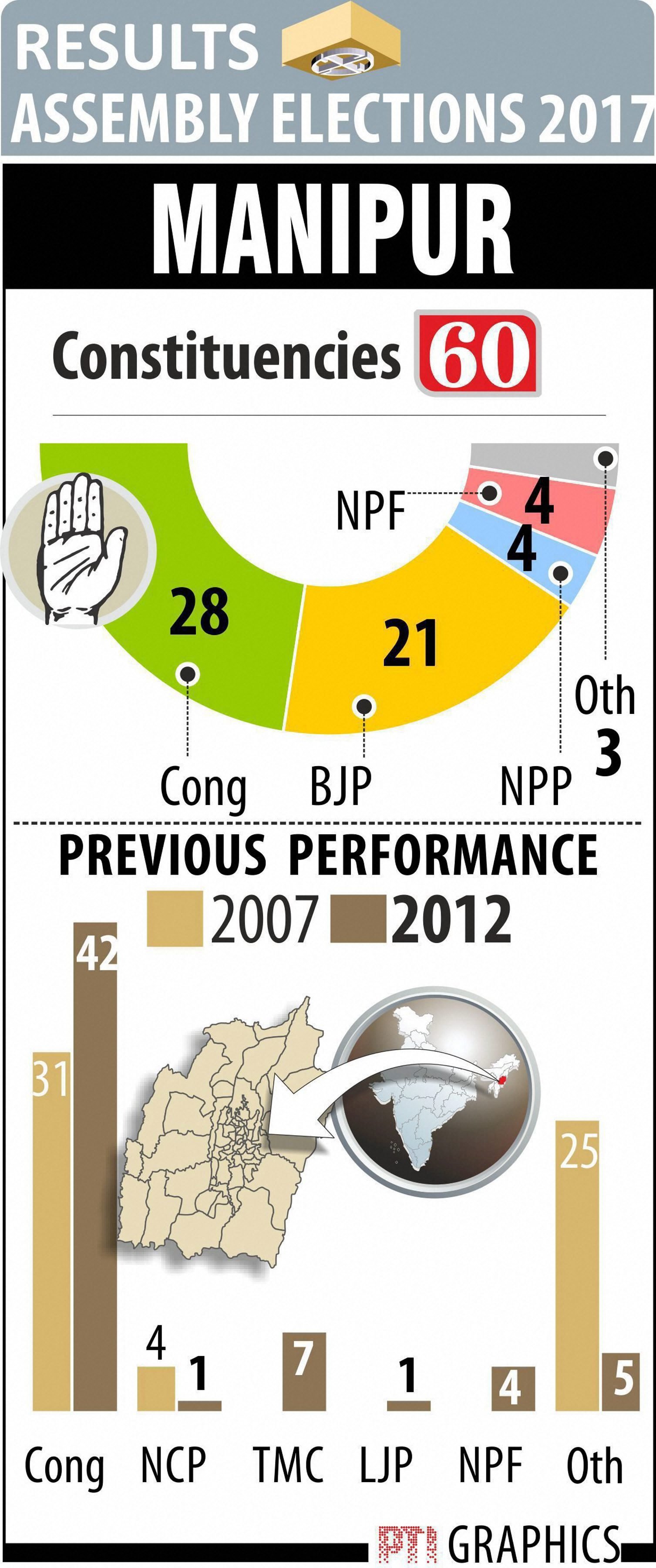 The Congress has alleged that the BJP is moving against the law and precedent in forming their governments in Goa and Manipur, saying they are the single largest party in both states.
(With inputs from PTI, ANI)