For the past few days, the Lok Sabha and the Rajya Sabha have been witness to heated debates on the JNU row and the suicide of Rohith Vemula. They often escalated into intense and dramatic exchanges of words, with some words being expunged from some speeches.
But as HRD Minister Smriti Irani and Congress leader Jyotiraditya Scindia faced off in the Lok Sabha, ten words including references to O P Sharma, Nathuram Godse and RSS in Scindia's speech were deleted from the records. 
However, "dushkarm" or misdeed was the only term deleted from Smriti Irani's speech, which she used while objecting to Scindia's use of the same, Scroll reported.
Rule No 352 of the Rules of Procedure and Conduct of Business in Lok Sabha says that a member "shall not refer to any matter of fact on which a judicial decision is pending". 
But, despite Smriti Irani mentioning the names of eight JNU students, who are being investigated by authorities and haven't been declared guilty by the court, were not expunged.
The record of Irani's speech read,
"The individuals who are named by the faculty of JNU are Syed Umar Khalid, Anirban Bhattacharya, Ashutosh Kumar, Rama Naga, Anant Prakash Narayan, Kanhaiya Kumar, Aishwarya Adhikari and Shweta Raj."
An official spokesperson of the secretariat told The Indian Express that while words like O P Sharma and RSS were expunged based on context of their usage, the context in which Irani listed names of students was relevant and hence the statement was included.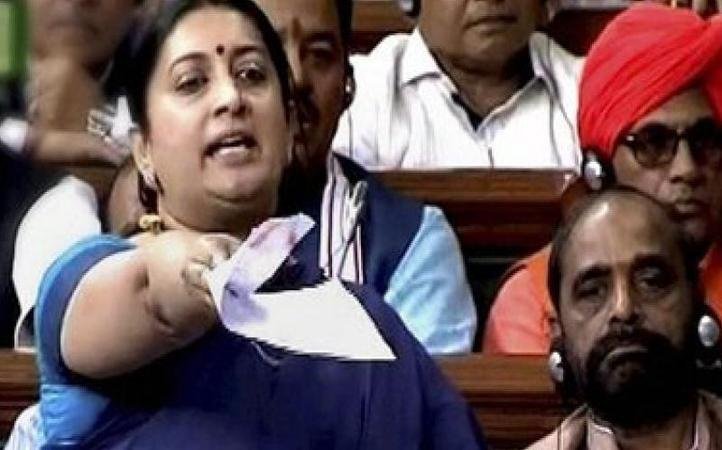 In the past as well several controversial words have been expunged from Lok Sabha records. In 2015, references to Mother Teresa and Shahrukh Khan were deleted as "reference to stranger", while Indira Gandhi's name in an MP's speech was struck off as "allegatory remarks against a former prime minister", India TV News.
While a reference to Hitler was removed for being derogatory, other deleted words were "najayaz aulad", "nange", "dalaal", "Koyla Chor" and "jija". Also in 2014, JD-U MP KC Tyagi objected to words like loot being removed from records of his speech, The Economic Times reported.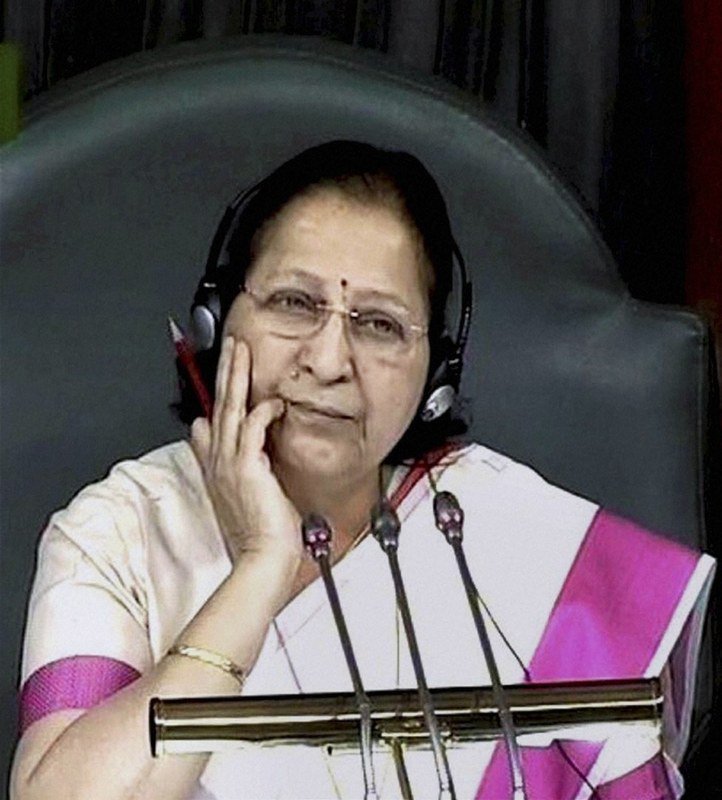 The Article 105(2) of the Constitution grants freedom of speech to MPs, while rule 380 of the Lok Sabha states,
"If the Speaker is of opinion that words have been used in debate which are defamatory or indecent or unparliamentary or undignified, he may, in his discretion, order that such words be expunged from the proceedings of the House."
All images sourced from PTI