These days, many people are unhappy with the way things are being handled by the ruling party. While our freedoms continue to be curbed and twisted, every now and then, someone criticises the government. And some 46 years ago, on June 28, Times Of India actually stood for something more concrete. 
It was the time of Emergency and freedoms were curbed; including that of the Press. 
Ask any veteran journalist what press freedom was like in India from 1975 to 1977.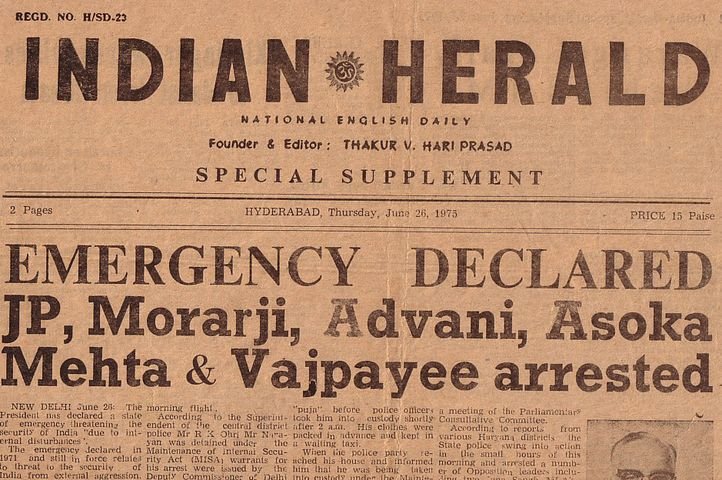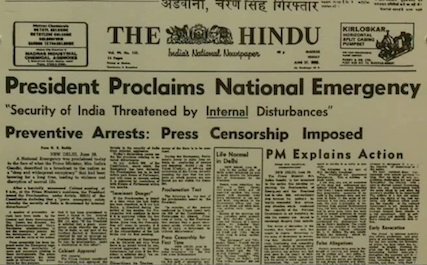 This is a screenshot of a PDF copy of India After Gandhi by R. Guha – 

However, it was during that time period that some publishers dared to be brave. They dared to dissent. Times Of India was one such newspaper. 
This cleverly worded obituary was run on Times of India on June 28th, 1975, three days after Emergency was declared.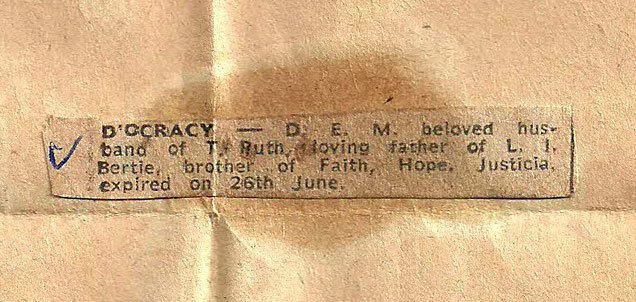 In case you're having trouble reading it, it says – 
D'OCracy – D.E.M., beloved husband of T. Ruth, loving father of L.I. Bertie, brother of Faith, Hope, Justicia, expired on June 26.
It was written by the then 26-year-old Deputy Editor of the Indian edition of Reader's Digest, Ashok Mahadevan, based on a similar but longer mock obituary he read in a Sri Lankan newspaper. It's been more than 40 years since the declaration of Emergency by Indira Gandhi, but Mr Mahadevan's act of defiance will be forever remembered fondly in media circles.
Especially at a time when a lot of publishers have forgotten what journalism really is.