Pappu Yadav from the Rashtriya Janata Dal is perhaps the most aggrieved by the odd-even scheme in Delhi. In his opposition to the scheme in the Lok Sabha, he called Delhi Chief Minister Arvind Kejriwal a 'psycho'. 
"He's a psycho, a pycho," he shouted, overcome by emotion while talking about it.
In the Rajya Sabha, Congress lawmaker Ghulam Nabi Azad was far better behaved. But he wanted the same thing as Pappu Yadav. An exemption from the trouble of odd-even. 
Both Lok Sabha and Rajya Sabha MPs found it worth their time to criticise the scheme for causing them inconvenience. Uttarakhand's constitutional crisis, drought and other topics will get their attention at some point, but evidently odd-even is just as much a topic of national importance because it affects them. 
They said the scheme shouldn't apply to them reportedly because it could keep them from "discharging duties". Some complained they can't use taxis because they would have to walk from the Parliament gate to the building. 
As always, for the MPs it wasn't about the aam aadmi. It was about their woes. It was about their inconveniences. It wasn't about the people at large, pollution, public transport or any other public cause.
It wasn't a detailed account of how their work lives were being affected or whether it's functioning, but how they didn't appreciate being inconvenienced by it.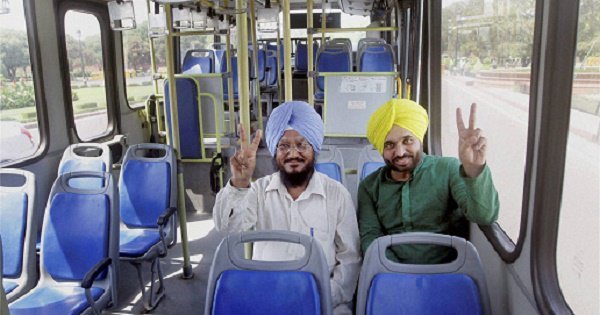 Let's look at the conveniences being offered to them for the duration of the scheme they have to endure, which incidentally, happens to be just one week. They have air-conditioned buses that will pick them up and drop them to their workplace. They can even carpool. Basically, they can set an example.
But instead, our lawmakers with their battle against odd-even just affirm what we've always known. That they've always believed they're above anything everyone else has to do. With an election they've been elevated to a special class of khaas aadmi that cannot survive without every privilege accorded to them by taxpayer funds. They're entitled to it, and they'll be damned if an initiative to curb pollution attempts to deprive them of it. 
However, it would be unfair to club them all into one group. Some legislators did take the special bus into work. A couple cycled in. BJP's Paresh Rawal drove in a car that violated the norm, but was equally prompt in his apology. 
It will be a pleasant surprise if we see the specially allocated buses running full tomorrow. Or MPs carpooling. Or even more MPs cycling in to work. But given the furore created by MPs in Parliament today, we already know we're expecting way too much.