Pakistani forces shelled Nowshera, Sundarbani, Kathua and Pallanwala sectors in Rajouri and Jammu today in what is the sixth Pakistani has attack on Indian forces along the Line of Control within the last 12 hours. 
According to the army, Indian forces are giving a befitting reply. 
Defence PRO Manish Mehra told the ANI that such incessant firing was unprecedented. He also claimed that the Pakistani forces were using high calibre weapons and small arms.
The Pakistani offensive has been continuing for the past week, with Pakistan engaging in allegedly 'unprovoked' ceasefire violations.  
According to a report in NDTV, Home Minister Rajnath Singh has asked the Border Security Force to give a 'fitting reply' to the Pak Rangers, even though jawana have been asked not to attack first. 
No casualties on either side have as yet been reported in the latest shelling and firing, except for a girl in Jammu, who was injured during the shelling. But, according to media reports, ambulances were seen moving across the border in Pakistan. 
Residents in, and around the areas under attack, were asked to stay indoors to stay safe. 
Locals took shelter as the shelling continued intermittently till dawn. 
While Pakistani troops pounded BoPs and hamlets along IB in Kathua, Hiranagar sectors (Kathua), RS Pura and Arnia sectors (Jammu) and Samba sector, they also targeted forward Indian posts and villages along LOC in Krishnagati, Balakote and Mankote sectors (Poonch) and Sunderbani sector (Rajouri) yesterday.
Some media reports claim the Pak army's offensive is meant to distract the army so that it can successfully smuggle terrorists across border. Many also see it as a reply to the recent killings of Pakistani Rangers by Indian forces following the Uri attack, which left 18 Indian soldiers dead. 
Since surgical strikes by army on terror launch pads in PoK on September 28-29, five Indians, including four security personnel, have been killed and 34 injured in ceasefire violations. Recently, a 6-year-old child was killed during an attack in Jammu.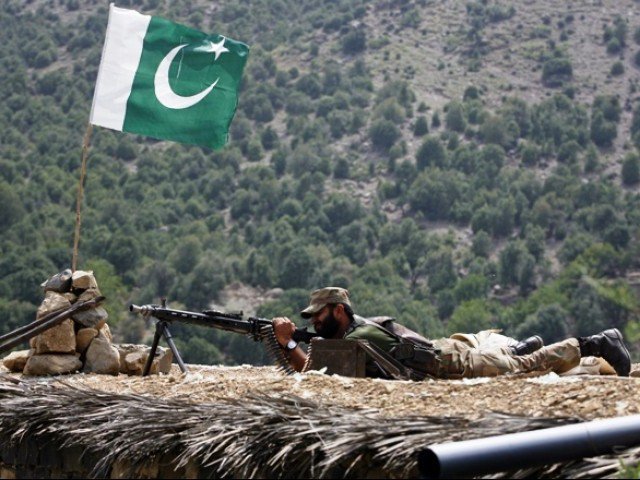 Pakistan has reportedly suffered heavy damages across villages and bases, especially in the Kathua sector in Jammu after the BSF retaliated with heavy shelling and firing. At least 10 Pakistani Rangers have reportedly been killed in the last 10 days. 
(With Inputs from PTI) 
Feature Image Source: PTI