Striking a blow for gender equality in the triple talaq debate, a panchayat here has fined a man Rs 2 lakh for divorcing his wife by uttering 'talaq' thrice in one go and asked him to pay Rs 60,000 as mehr to his wife.
In its verdict delivered yesterday, the Turk community panchayat, attended by members of 52 villages, at the Madarsa Khalil-ul-Uloom in Sambhal's Raisati area, also helped the bride's family get back dowry given to the groom.
The couple, a 45-year-old man and a 22-year-old woman, had been married for barely 10 days. There was a fight, prompting the man to pronounce talaq thrice in a fit of rage and asking his wife to return to her parental village.
"The family of the bride then approached the Turk panchayat. The panchayat in its decision yesterday took strong cognizance of the utterance of triple talaq in a single go and unanimously slapped a fine of Rs 2 lakh on the groom who gave the money in cash immediately," Shahid Hussain, coordinator of the Turk community panchayat.
"The panchayat also facilitated the return of the items given in dowry and asked the groom to pay mehr of Rs 60,000 to the bride," Hussain added.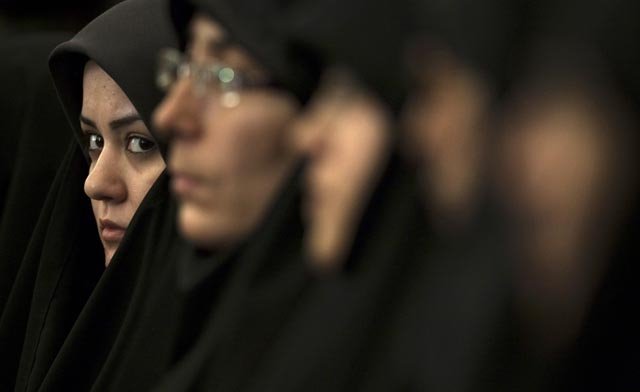 The panchayat, which gave its ruling as the deeply polarising issue of triple talaq is up before the Supreme Court, was headed by Asrar Babu.
According to Hussain, community members have decided that in no circumstances will a person be allowed to utter triple talaq in one go.
"If the situation reaches the level of divorce, then in the first instance, talaq should be uttered only once. In the second go, talaq can be uttered for the second time. During the intervening period (between talaq uttered for the first time and second time), efforts should be made to resolve differences," he said.
In the present case, the groom could not justify the utterance of triple talaq. "It was wrong on his part. We are making a concerted effort to eliminate prevailing social evils. If anybody does not adhere to the decision of the panchayat on dowry and triple talaq, then stringent action will be initiated against the guilty," the coordinator of the panchayat said.