BJP has faced more adversities in independent India as compared to what Congress would have during the British rule, Prime Minister Narendra Modi said on Thursday and lamented that every effort of his party was seen in "bad light".
Asserting that BJP has made more sacrifices than any other party, Modi, who laid the foundation stone of the new party headquarters in New Delhi, said fissiparous forces have become more active as the country's strength has grown and it is now more imperative to ensure that the society is strengthened and becomes more harmonious.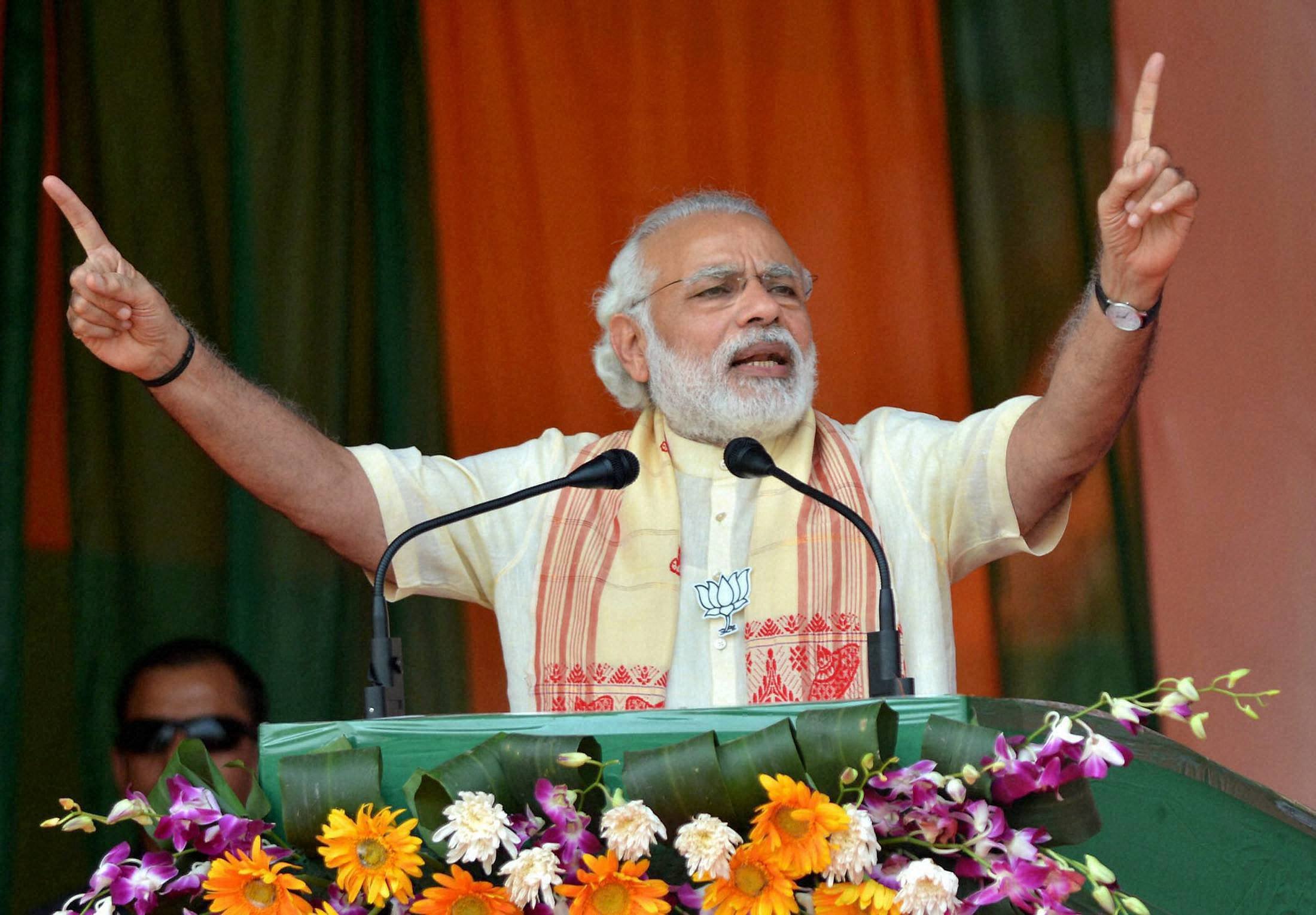 Underlining his party's commitment to take everybody along with the motto of 'sabka saath, sabka vikaas', he asked party workers to present to the country and the democratic world an example of how a party "devoted to ideals and devoid of dynasty" functions as the world knows the saffron outfit "not the way it is but based on hearsay". "BJP will be the only party which has faced adversities since its birth. It faced difficulties at every turn and its every effort was seen in bad light."
"Even during the British times, the Congress party would not have faced so much adversity that we, our dedicated workers have gone through in 50-60 years," he said at the event attended by top BJP leaders including party chief Amit Shah, L K Advani, Rajnath Singh and Arun Jaitley among others.
During the recent West Bengal assembly polls, it was difficult for the BJP candidates to even hire an office in Kolkata as anybody willing to given them space would face trouble, he said in an apparent attack on the ruling Trinamool Congress.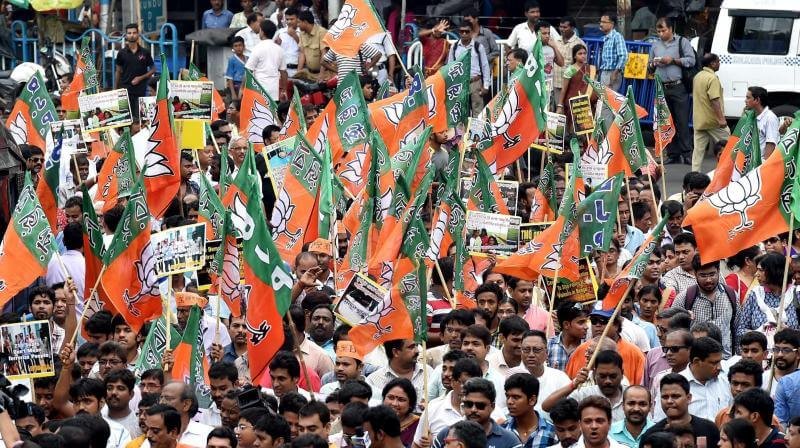 "No party has perhaps made more sacrifices than us (BJP) after freedom," he said, adding that hundreds of its workers were killed because they were not associated with the prevalent ideology of those times. BJP workers do not work for crowd but for organisation as "anybody can collect a crowd by talking about populist issues but what is more important is to stick to ideology", he said.
In a lighter vain, he said election candidates of no other party would have forfeited more deposits than those of BJP as they kept fighting for their ideology irrespective of the results. 
However, Congress was quick to take offence of his comments and asked Modi to apologise for 'insulting the freedom movement of India'.
"Modi ji has insulted India's freedom struggle and every person who was hanged, locked in jail and gave up everything for India. Modi ji has insulted Bharat Mata," said Congress spokesperson Randeep Surjewala, reports NDTV.
(With inputs from PTI)
(Feature image source: PTI)