Yes, there were times,
 I'm sure you knew
When I bit off more than I could chew
But through it all, 
when there was doubt
I ate it up and spit it out
I faced it all and I stood tall
And did it my way
– My Way, Frank Sinatra
When a powerful politician dies, especially while still in power, it invites a barrage of coverage. And inevitably a parade of clichés.
"End of an era" for example.
J Jayalalithaa's death has come with its share of "end of an era" headlines. But when the politician is a woman it all becomes infinitely more tangled. It's hard to talk about Jayalalithaa, the politician, without tripping over Jayalalithaa, the woman. What makes it more complicated is sometimes Jayalalithaa succeeds despite being a woman and sometimes she succeeds because she is a woman. There's no convenient narrative of virago or victim to box her in.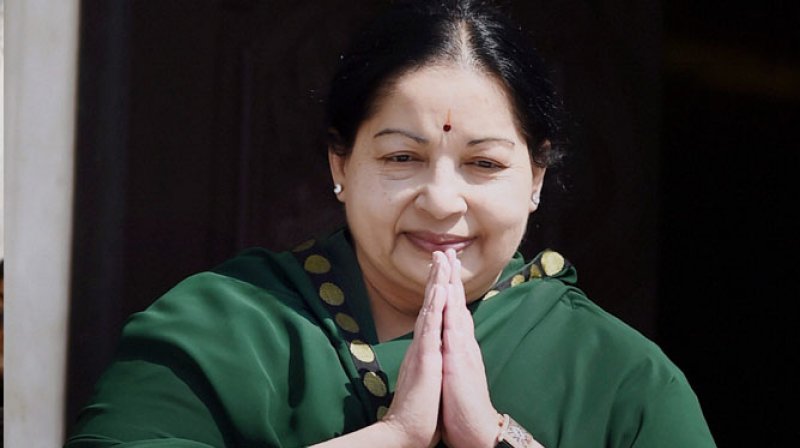 The opening line of her obituary in the New York Times describes her as an "imperious former starlet known by her followers as Amma". It might be factually correct, but it is also a fact that "imperious former starlet" is a far more loaded term for a reader than say "ambitious former chaiwalla". Ambition in a man and a woman come across as very different things and Jayalalithaa was the living embodiment of that double standard. As Mukul Kesavan writes, "every woman in Indian politics who chooses to lead a political party without being beholden to a male patron is typecast as difficult, irrational and unpredictable." She might be adored, but she is never likeable.
"If you are a wife automatically so much respect is given to you. That was not the case for me," Jayalalithaa said in an interview with Simi Garewal. She says it as simple fact, without much rancour and does not spell out what she was regarded as. But you can read between the lines and understand the sting of that lack of "respect" when she talks about DMK MLAs manhandling her in the Tamil Nadu assembly in 1989, tearing her sari, grabbing her by the hair, calling her names while both of Karunanidhi's wives watched from their seats in the visitors' gallery.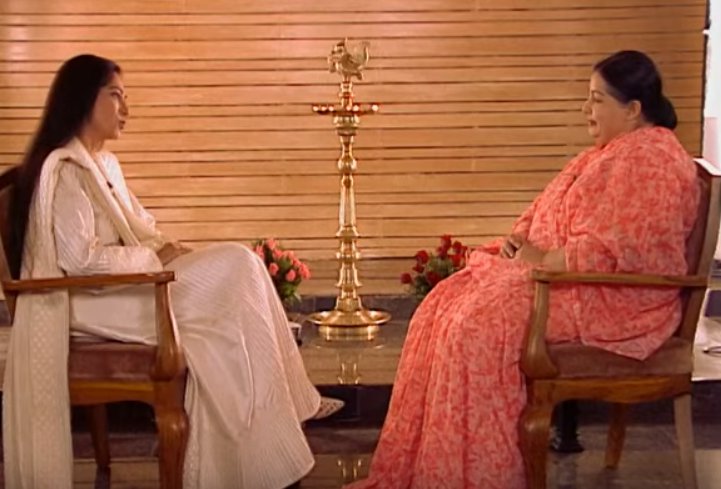 Yet that same incident was cannily used by her to political advantage. A man roughed up in the Assembly would not have been able to summon up a comparison to Draupadi, but Jayalalithaa could. She said often that at that moment she vowed she would not set foot in the assembly until she did so as chief minister. Whether she really did make that vow or not, whether she exaggerated the events or not, she understood the epic power of the wronged Draupadi imagery. She took the indignity heaped on her and wielded it against her opponents like a weapon. But unlike Draupadi she did not need five Pandavas to exact retribution. She did it herself.
Women politicians are used to that lack of respect. Indira Gandhi was gungi gudiya or the dumb doll. Mamata Banerjee was sneered at as "Kalighater moyna, shotto kotha koyna", that lying mynah bird from Kalighat. After Mayawati said she had to lock herself in a state guesthouse to escape Samajwadi Party goons, Mulayam Singh Yadav scoffed, "Is she so beautiful that anyone would want to rape her?" Asked by Garewal in the same interview to compare chauvinism in the film industry to chauvinism in politics, Jayalalithaa pointed out something both obvious and astute.
 She says the chauvinism is "equally bad", but in films women are an "essential commodity. You cannot do without them. In politics you can do without them. They try very hard to do without them." And then she added with a steely smile, "It's not so easy to just wish me away".
That was certainly true of her. She reinvented herself in the public imagination telling Garewal that the old tongue-tied shy girl was dead. Instead, there was the public moniker of Amma which sounded warm and inviting and almost sexless in that voluminous cape. This was the Amma who started the Cradle Baby programme to combat female infanticide. 
This was the Amma whose giveaways included gold for marriage to poor women who completed their education and Amma grinders and Amma mobiles for self-help groups. She was the state as mother – stern and loving, although capricious. That image survived the slew of corruption charges. "What she did was wrong, but who has not committed mistakes?" a woman in a shanty told the New York Times in an earlier profile. "We love her because she's a woman. A lonely woman like us."
That perceived loneliness of Jayalalithaa fed into the image of the efficient no-nonsense workaholic administrator. "Jaya donned the avatar of the mother as her armour and she wielded it ruthlessly," writes Neha Poonia on News18. And when she met a political foe or a journalist she did not like, Amma made her displeasure clear. Karan Thapar was at the receiving end of some Hard Talk himself when he thanked her after a contentious interview and she said icily, "I must say it wasn't a pleasure talking to you, namaste" and rebuffed his proffered hand.
What's again noteworthy there is how calmly and deliberately she played the double standard card against Thapar when he asked a question she did not like. (And she pretty much did not like any of them). Have you asked that to L K Advani? She asked. Or Vajpayee. Or Vaiko. The implication was obvious – the press, she was saying, had different rules for a powerful self-made woman like her who did not come from political pedigree like Nehru-Gandhis or Bhuttos. When Thapar in a rather patronising attempt at being affable tried to compliment her by calling her a "tough woman", she was having none of it. "People like you have made me so," she replied fixing him with a basilisk stare.
"She picked up every stone thrown at her and laid her foundation," Leena Manimekalai, a poet and filmmaker in Chennai, tells Quartz. "I doubt if a woman can sustain and survive in this macho world without being authoritarian." That's not to excuse the authoritarianism as much as to acknowledge its harsh reality. Jayalalithaa did not just survive in a man's world. She thrived in it. She had been repeatedly shown her place and refused to stay confined to it.
When M G Ramachandran died, Jayalalithaa, it is said, rushed to the house and was at first refused entry. She eventually stood for most of two days by his body at the head where the cameras could not avoid her even though his relatives tried to pinch her and push her out of the picture. She was even shoved off the gun carriage bearing his body and struck by one of MGR's wife's nephews who was incensed at the impertinence of the "other woman".
Jayalalithaa came a long way from that moment as the "other woman" humiliated in public. Nothing exemplified that as much as her death. She was laid to rest next to her mentor from whose funeral she was almost excluded. Her final rites were conducted by Sasikala, her friend, companion, partner, confidante, an up and down relationship she never formally named and never hid either.
In the end, populist goddess or autocratic Amma, whatever she was, J Jayalalithaa did it her way.
The information, ideas or opinions appearing in this article are those of the author and do not reflect the views of ScoopWhoop. ScoopWhoop does not assume any responsibility or liability for the same.