Former Punjab Chief Minister Parkash Singh Badal on Sunday politely declined the offer of a free government accommodation made by the Punjab government, saying he was thankful to his successor Amarinder Singh for the gracious gesture. 
In a gesture of goodwill, Chief Minister Amarinder Singh had yesterday decided to provide Badal with free government accommodation of his choice amid reports that the senior Akali leader was hunting for a suitable residence after demitting the chief minister's office.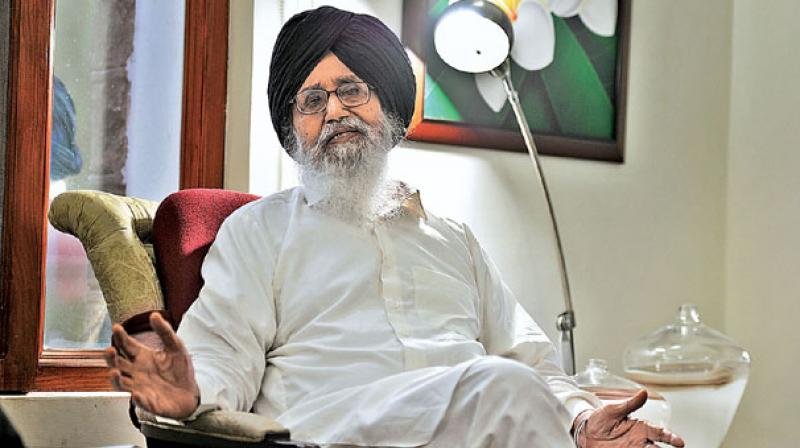 "It is very graceful of him to make this offer and I thank him for this from the core of my heart. But I am making my own arrangements for stay. However, I value his sentiment highly and fully reciprocate it," he said in a statement here. 
Badal said he and his party Shiromani Akali Dal (SAD) would fully, whole-heartedly and constructively support any decision of the Congress government in the state which is in the larger interest of the people of Punjab. SAD does not believe in confrontation nor in criticism for the sake of criticism, the ex-Chief Minister said, adding if the new government has the will to fulfil its promises, it can easily do so.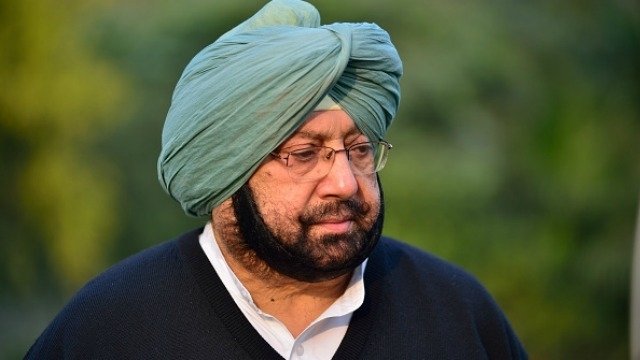 "Their (Congress') manifesto was prepared and released by one of the finest economists in the world, Dr Manmohan Singh, and he would not have made these promises if he thought that Punjab government's treasury was empty and lacks the funds to meet these expenses," he said. 
"So I expect the new government to fulfil their promises in he first months itself. I will personally congratulate them when they do so," he said. Badal said he was surprised over the setting up of a committee by the new government to study the farmer's debt. 
"All the details are available in government records and also in various studies conducted by farm economists and university experts. All it needs is for the new government to implement its promise," he said.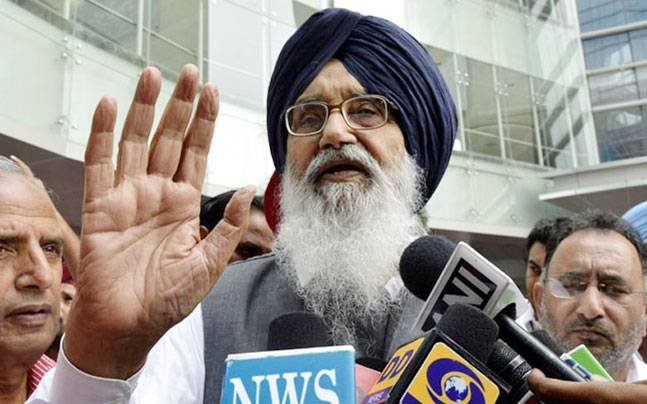 Badal said he does not believe that Amarinder Singh as a Sikh would go back on the promises he made with the sacred scriptures in his hand. 
"I am waiting for announcements not only on the drugs issue but also on the waiver of farmers debt, raising of pensions and Shaguns scheme amounts, and all the other schemes announced by the Congress in their manifesto. I believe they will not let the people down," he said. 
Commenting on the first few decisions announced by the Punjab Council of Ministers, Badal said, "Quite honestly, I am surprised that the new government could think nothing beyond announcing the policies and decisions already implemented by the SAD-BJP government."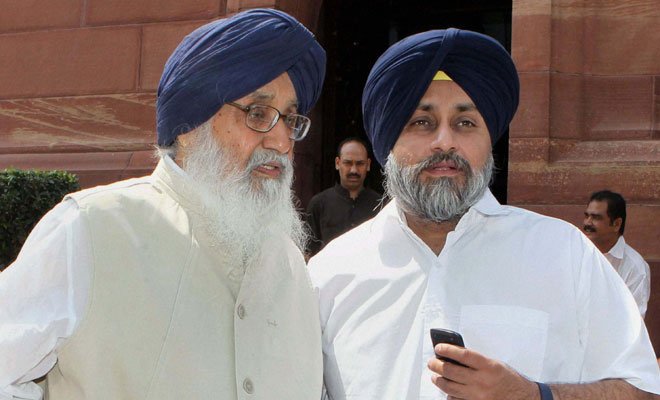 Except a few cosmetic gestures like red beacons etc., almost 95 per cent of the announcements are either repeat of old policies or are mere empty rhetoric, he remarked. "For example, one of their 120 points says that drug addicts would be treated with compassion. How else do they think they should be treated?" 
On the promise to ban sale of farmers land for loan defaults, Badal said the SAD-BJP government has already implemented that through the Farmers Indebtedness Bill which prohibits sale of farmers land by banks or money lenders and banking institutions.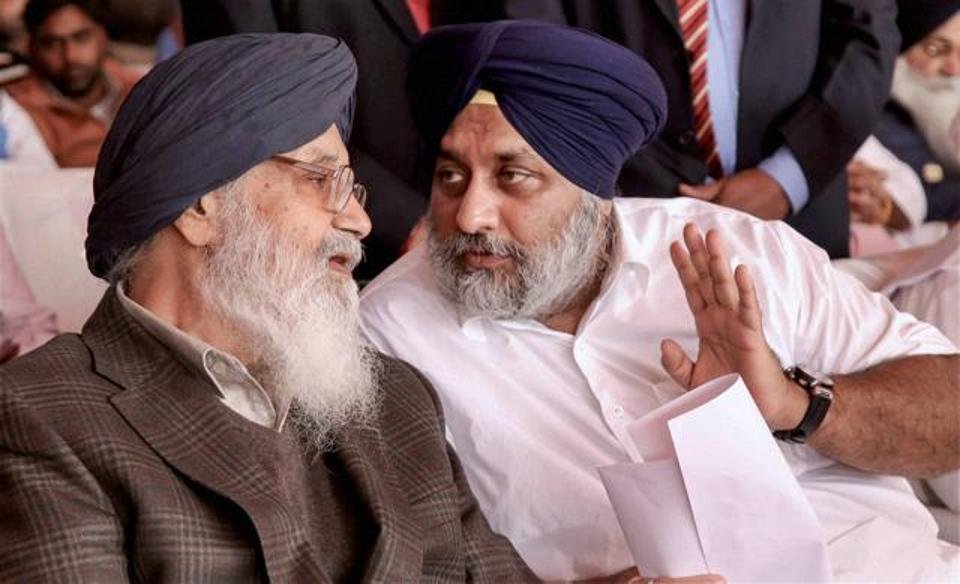 Similarly, there is already a provision for confiscation of properties of drug peddlers and many properties had already been confiscated by the SAD-BJP government. The DTOs posts had already been made irrelevant with the introduction of new format of issuance of driving and registration documents. 
All the Suvidha centres are already fully equipped with digital facility like computers and internet with WiFi etc, he said. 
"All these decisions have funnily been included in the 120 points of the new government," he added. The former Chief Minister, however, said the SAD-BJP would give the new government time to settle down before asking questions.
(Feature image source: PTI)