Close to 99% voting was recorded for electing India's 14th president, the returning officer for the poll announced on Monday. The counting of votes will take place on July 20.
Arunachal Pradesh, Chhattisgarh, Assam, Gujarat, Bihar, Haryana, Himachal Pradesh, Jharkhand, Nagaland, Uttarakhand and Puducherry recorded 100% voting.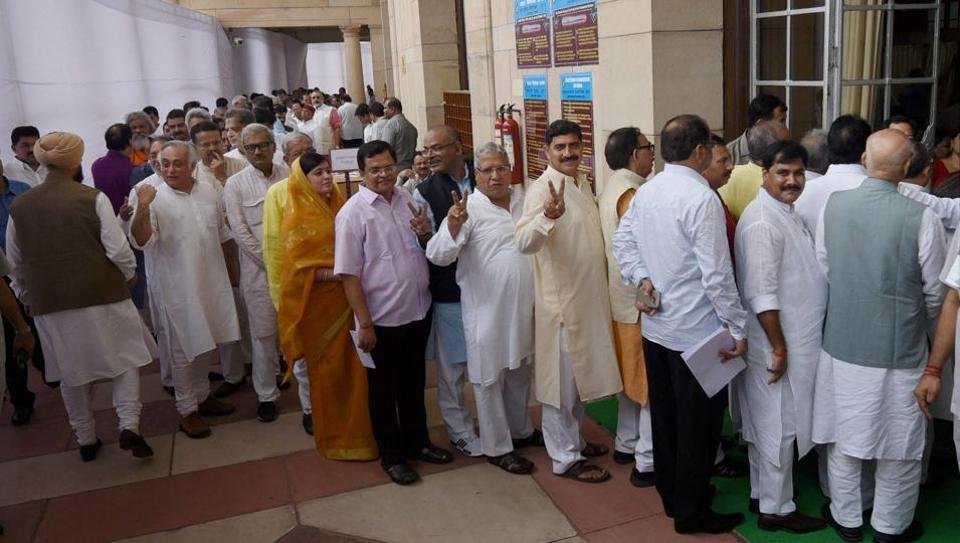 In Parliament House, the voting percentage was 99%, said Lok Sabha secretary general Anoop Mishra, who is also the returning officer for the polls.
He said while the sanctioned strength of the Lok Sabha and the Rajya Sabha is 776, 771 MPs were eligible to cast their votes.
There are two vacancies each in the Lok Sabha and the Rajya Sabha, while one BJP MP Chedi Paswan does not have voting rights, he added.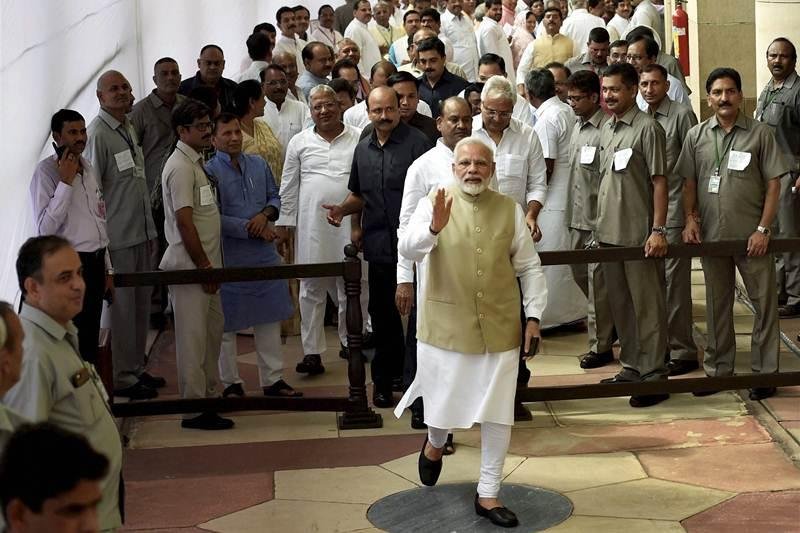 In Delhi, 717 MPs were to cast their ballot but only 714 exercised their franchise. The TMC's Tapas Pal, the BJD's Ram Chandra Hansdak and Ambumani Ramadoss of the PMK did not cast their votes.
Fifty-four MPs had sought permissions to cast their vote in state capitals. These included Goa chief minister Manohar Parrikar, his UP counterpart Adityanath, his deputy Keshav Prasad Maurya and Union minister Uma Bharti.
BJP chief Amit Shah, who is an MLA from Gujarat, had also sought permission to cast his vote in Delhi.
Trinamool Congress MPs cast their votes in Kolkata.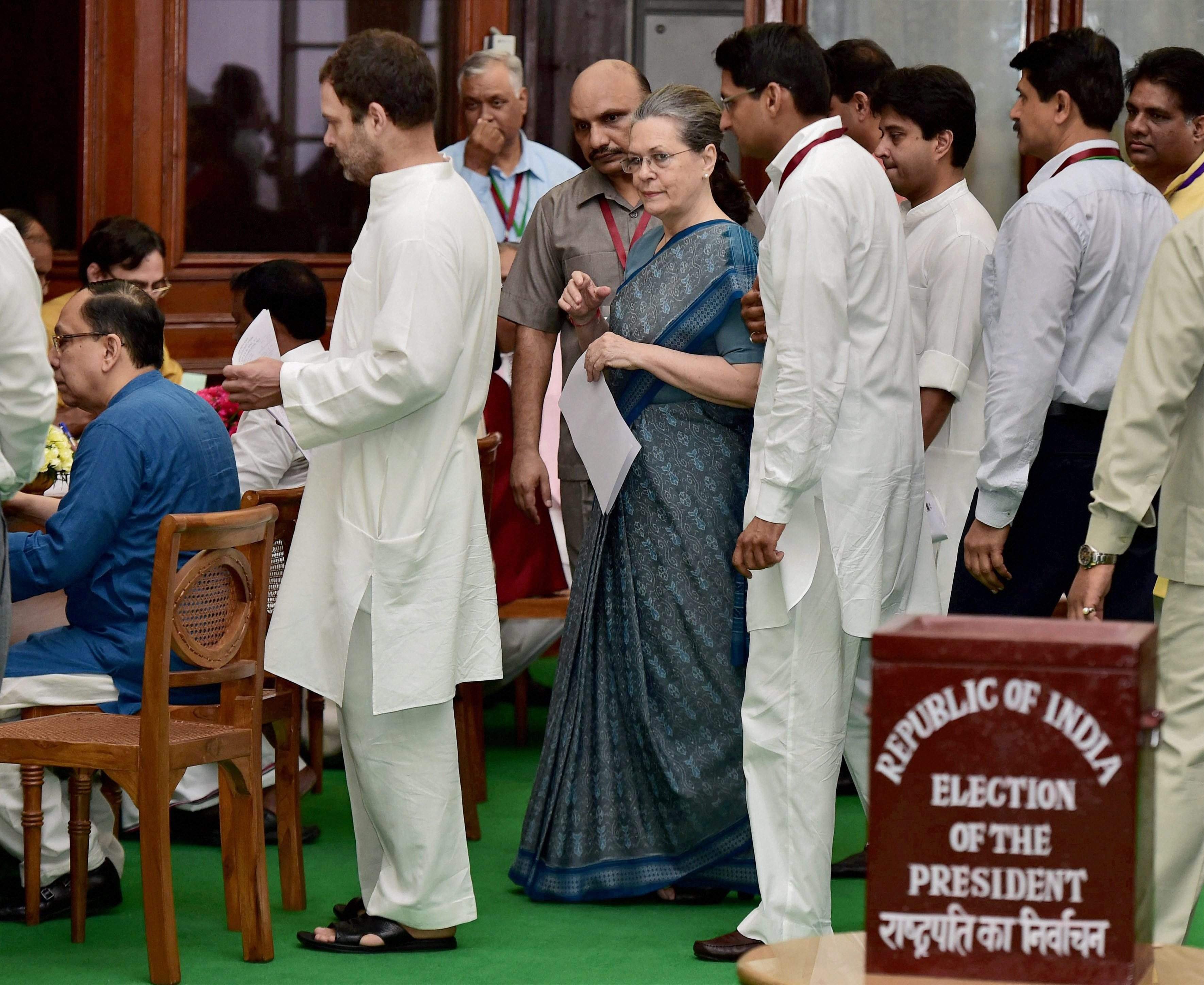 Prime Minister Narendra Modi was the first person to cast his vote, Mishra said.
He also said that except for Andhra Pradesh, Jammu and Kashmir, Manipur and Tripura, data has been received from all other states which indicates that the voting was "close to 100%".
Counting will begin at 11 am on July 20. First the ballot box of Parliament House will be opened, and then, the ballot boxes received from states will be counted on alphabetical basis.
The votes will be counted on four separate tables and there would be eight rounds of counting. Thirty two polling stations including the one in Parliament house, was set up in various states.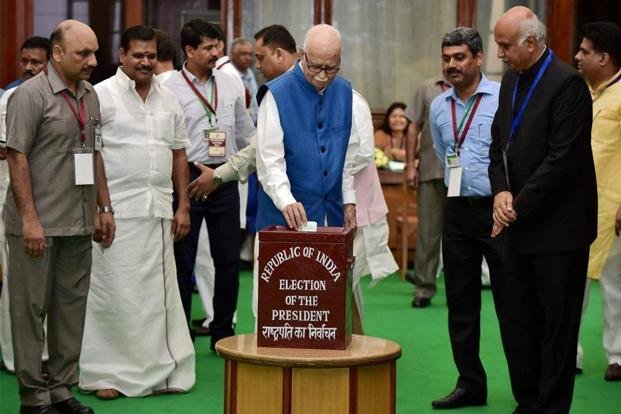 A total of 4,896 voters — 4,120 MLAs and 776 elected MPs — are eligible to cast their ballot. MLCs of states with legislative council are not part of the electoral college.
While the value of an MLA's vote depends on the population of the state he or she belongs to, the value of an MP's vote remains the same at 708.
The value of an MLA's vote in Sikkim is seven while in Uttar Pradesh, it is 208.
(Feature image source: PTI)