Punjab BJP president Vijay Sampla today said cricketer-turned-politician Navjot Singh Sidhu did not take the party into confidence before resigning from Rajya Sabha and asserted the party will not be affected adversely even if he joins AAP.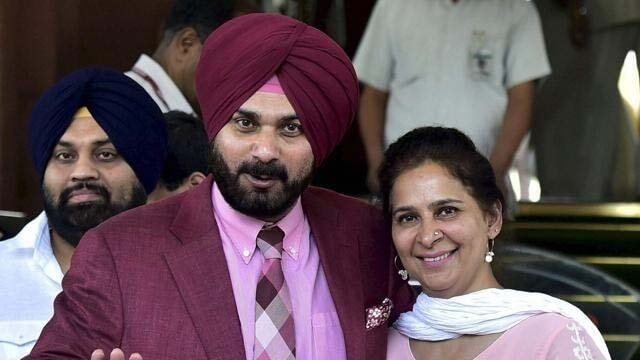 "They did not (Navjot Singh Sidhu, his wife Navjot Kaur Sidhu) inform me about their decision. As far as I know they have not informed about their move to the BJP high-command, — They are free to make their decision and they can go wherever they want to," Sampla said.
He went on to say that the party had showered them with 'maan samman' (respect). Taking a dig at the former lawmaker, Sampla, who is also a Union minister, said their quitting will have no effect on BJP in poll-bound Punjab. 
"There is not going to be any effect on the party. Sidhu did not enter Punjab for four years. Whether the party was not functioning?" he asked. 
When asked about speculations that Sidhu may join AAP, Sampla wondered what kind of role he would play in AAP which has even "failed" to fulfil its promises in Delhi. Sidhu resigned from Rajya Sabha amid speculation that he could join the Aam Aadmi Party. 
The resignation of 52-year-old Sidhu, who was nominated on April 22, has been accepted by Chairman Hamid Ansari with immediate effect.
(Feature Image Source: PTI)