After accusing the government of not letting him speak in Parliament on demonetisation, Congress vice president Rahul Gandhi on Wednesday said he wanted to speak on a lot of issues and it was to be seen if the government allows it.
In a scathing attack on the Prime Minister Narendra Modi, he said, "I have some personal information on PM Modi, which is what I want to speak on in Lok Sabha, but I am not being allowed to speak." 
He added, "PM is afraid that if he lets me speak then his balloon will burst", reports ANI News.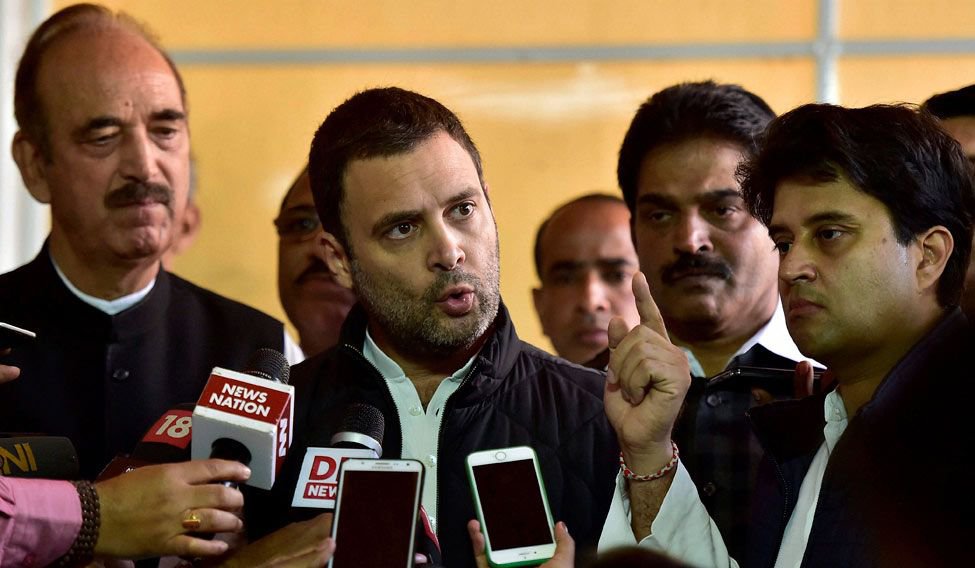 "I have come here to speak. Let's see if the government allows me to speak," Gandhi told reporters outside Parliament.
On December 9, Gandhi had said his party wants a debate on demonetisation so that the truth can come to the fore, but the government is running away from it.
The Congress leader had said that when he gets a chance to speak about demonetisation in the House, "… you will see what an earthquake will come. The Prime Minister will not be able to even sit there… Demonetisation is the biggest scam in the history of India… I want to speak in Lok Sabha. I will tell everything there."
The Winter Session of Parliament resumed today after a four-day hiatus. It has seen a little transaction of any substantial business due to ruckus over demonetisation and other issues.
(With inputs from PTI)