There are bizarre birthday celebrations, and then there's the bizarre kind held by Maharashtra Navnirman Sena (MNS) chief Raj Thackeray. As part of his celebrations on his birthday (perhaps the only thing the Maharashtra party has left to celebrate) a cake was cut with a photo of All India Majlis-E-Ittehadul Muslimeen (AIMIM) party chief Asaduddin Owaisi on it. 
This is what the cake looked like:
Raj Thackeray cuts cake with Owaisi's photo on his birthday https://t.co/9dLNFmpWvF pic.twitter.com/VRAg6JqtGr

— Times of India (@timesofindia) June 14, 2016
In Thackeray's defence, the MNS chief hadn't brought the cake himself and it was actually a group of his overzealous supporters who had brought it. The cake with the image was brought to the MNS chief's residence where it was cut and then distributed among MNS partymen, who didn't complain about having a piece of cake with Owaisi's image on it.
However, it did draw a sharp reaction from the only AIMIM MLA in the state, Waris Pathan, who demanded action against those who cut the cake. He wasn't very clear under what section of law action could be taken for cutting a cake with an objectionable photo on it.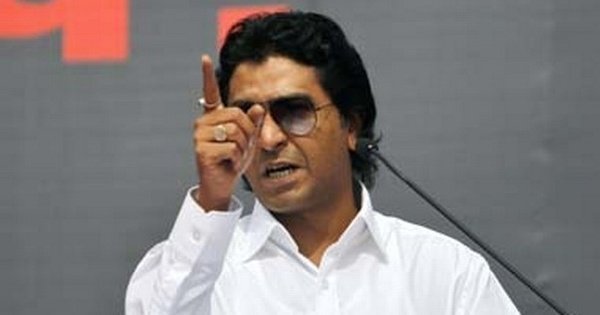 There's a reason the cake was brought. Thackeray had targeted Owaisi after the AIMIM chief triggered a row earlier this year saying he would not chant 'Bharat Mata ki Jai', even if a knife is put to his throat. 
"Come to Maharashtra, I will put a knife to your throat," the MNS chief had said. Maybe MNS activists took it a little too literally and got him this cake?
No matter the reasoning, the MNS chief was largely ridiculed for the novel birthday celebration: 
During Maharashtra Polls, Owaisi AIMIM wins more seat than Raj Thackeray MNS, i guess this frustration result cuts Owaisi in pieces of cake.

— Anshul Saxena (@AskAnshul) June 14, 2016
What a punk & cheap character. Raj Thackeray even on his birthday proves how obsessed he is with Asaduddin Owaisi. https://t.co/8M8JLX0gKL

— Farzana Versey (@farzana_versey) June 14, 2016
It's unlikely Thackeray will be complaining though. The man does have a penchant of controversy and headlines.