After the controversy over the Delhi government being made to foot the legal bills in the defamation case filed by Finance Minister Arun Jaitley against Chief Minister Arvind Kejriwal, senior lawyer Ram Jethmalani on Tuesday said he is willing to appear for free.
"Even now if the government doesn't pay or he can't pay, I will appear free. I will then treat him as one of my poor clients. 
"Everybody knows this in this country that I charge only the rich, but for poor people I do work free and the poor people are about 90 percent of my clients," Jethmalani told ANI News.
Jethmalani also took a jibe at the Finance Minister and said that Jaitley was afraid of his cross-examination.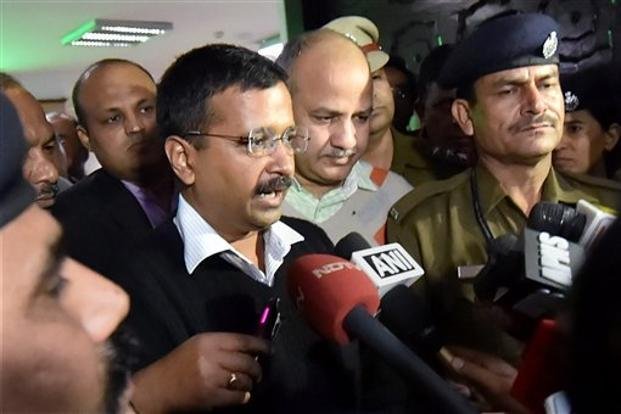 Jethmalani is appearing for Kejriwal in a defamation case filed by Union minister and senior BJP leader Arun Jaitley who is seeking Rs 10 crore in damages. 
Jethmalani was earlier a member of the Rajya Sabha representing the BJP but was later elected to the Upper House of Parliament representing the Rashtriya Janata Dal. He was a vocal critic of the Narendra Modi government while he was representing the BJP in the Rajya Sabha. 
The case was filed in 2015 after Kejriwal accused Jaitley of indulging in corruption in Delhi and District Cricket Association (DDCA), a cricket body that promotes the sports in Delhi and adjoining areas. Jaitley has served as the president of DDCA for 13 years. 
Till date, 93-year-old Jethmalani has reportedly sent bills to the tune of Rs 1 crore in retainership and Rs. 22 lakh for each appearance in court in this case, reports NDTV.  He has made 11 appearances and the total bill now amounts to Rs 3.42 crore.  
Lt Governor Anil Baijal is learnt to have sought Solicitor General Ranjit Kumar's advice in clearing the veteran lawyer's bills. The move by Baijal comes after the Law Department of Delhi Government, responding to a note by Deputy Chief Minister Manish Sisodia, said that LG's permission for clearing the bills was necessary.
In December, Sisodia had asked for releasing the fee to Jethmalani. The Law Department had questioned why the Delhi Government should foot the bills when the case wasn't related to the city administration.
(With inputs from PTI)