Delhi University's Ramjas College, which saw violent protests in February, is once again in the news as four plays themed on nationalism were not allowed to be performed during its annual street play fest on Friday.
While the members of Ramjas' drama society claim the college administration decided to cancel the plays as their subjects were "sensitive", the principal maintained it was students' decision and not the authorities'. The drama society's annual street play festival 'Mukhatib' held on Friday also witnessed silent protest by Ramjas' students who wore black hand bands and sealed their mouths with black tapes protesting against the cancellation of the plays.
The cancelled performances are: SGTB Khalsa college's play 'Trump Card', Dyal Singh college's 'Jokistaan'; Guru Gobind Singh College of Commerce's 'sawal to uthega (questions will be raised)'; and Gargi College's 'Main, Kashmir aur aap? Main Manipur' (I'm Kashmir, and you? I'm Manipur).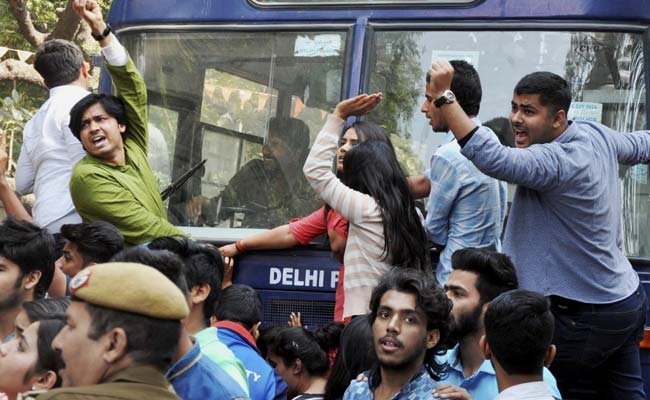 "Seven teams were scheduled to take part in the street play festival and perform on their respective subjects. However, our administration asked us to present the scripts to them, which has never happened before. "After presenting the scripts, we were asked to cancel performances of four plays as their subject was related to nationalism, freedom of speech and the evergreen issue of Kashmir," a member of the drama society said on the condition of anonymity. College principal PC Tulsiyan said it was student's decision to cancel the plays.
"The administration did not cancel the plays but Ramjas students who are members of the drama society did it themselves. We had just advised them to not include anything which may hamper the peaceful atmosphere at the college," he said.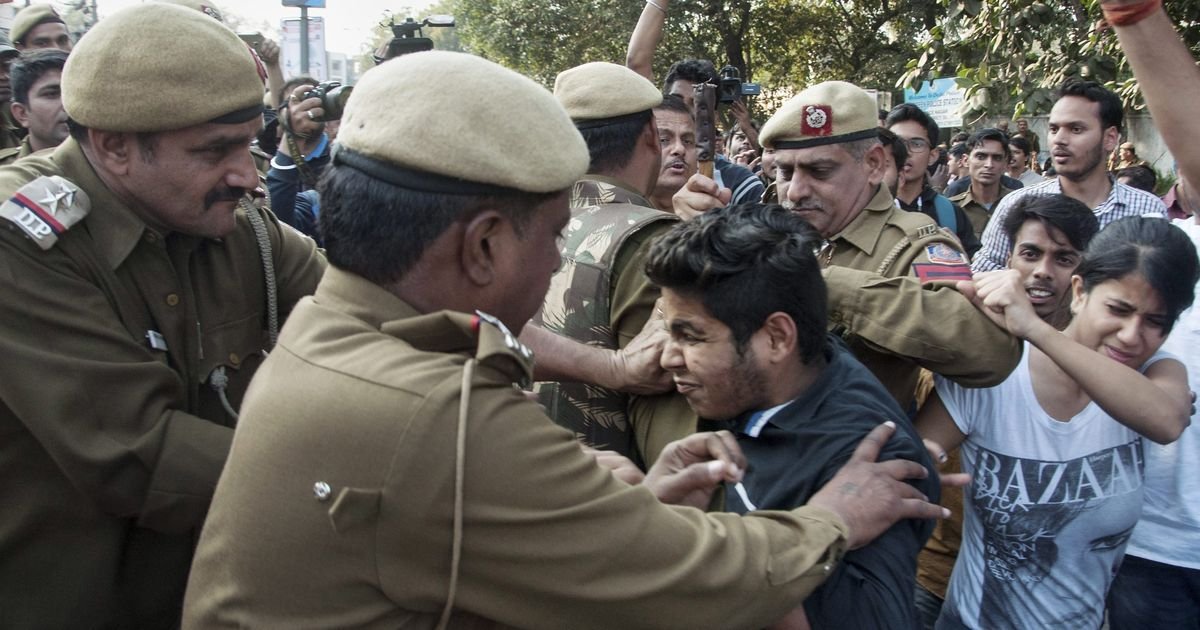 From the three teams that were allowed to participate, Lady Shri Ram college refused to perform in protest against the decision while Miranda House and Kirori Mal college went ahead with their performances "Hadsa-e-paidaish" and "The Accidental Death of an Anarchist" respectively.
Ramjas College had in February witnessed large-scale clashes between members of Left-affiliated All India Students Association (AISA) and RSS-backed Akhil Bharatiya Vidyarthi Parishad (ABVP) members and its supporters. The clashes took place after an invite to JNU students Umar Khalid and Shehla Rashid to address a seminar titled 'Culture of Protests' was withdrawn by the college authorities following ABVP's opposition. 
(Feature image is representational | All images sourced from PTI)