J Jayalalithaa had an unusual penchant for throwing surprises. From saying yes to movies to staging a forceful comeback in Tamil politics after MGR's death, Jayalalithaa kept springing surprises, one after the other. On December 5, 2016, she pulled what could be considered the last surprise – and the rudest of them all – on Tamil Nadu.
 After showing remarkable progress since her admission to Apollo hospitals on September 22 for a series of medical problems ranging from dehydration to ARDS (Acute Respiratory Distress Syndrome), Jayalalithaa suffered a massive cardiac arrest on December 4 and passed away on the night of December 5.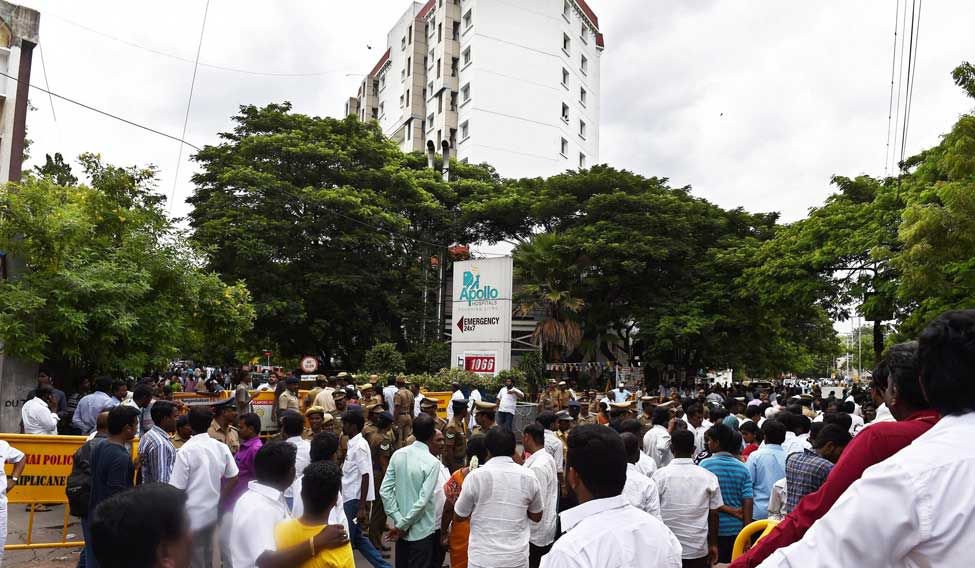 In her death, Jayalalithaa proved yet again who she always was – an uncompromising fighter till the end. For her, the fight began when she was barely two. That was when Jayalalithaa's father died, leaving her mother Veda with little option but to choose movies. Veda was rechristened as Sandhya and began acting in films to support her two children, Jayalalithaa and Jayakumar.
Her decision however, left her more estranged from her kids and Jayalalithaa, at that tender age, was most affected, developing a deep dislike for films. As a bright student keenly interested in academics, Jayalalithaa had always hoped to either do medicine or civil services. But, when she was barely 15, Jayalalithaa was forced to enter movies – a decision largely influenced by her mother's dwindling fortunes in the film industry and the need to keep the family living at the standards that they were now so used to.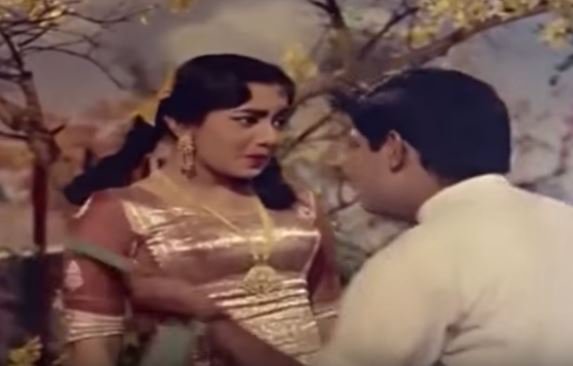 Jayalalithaa's first film in Tamil was Vennira Aadai in 1965. She was only 17 then. In her second film Aayirathil Oruvan, she was cast opposite the legendary MGR and the rest is history which has been repeated over and over again. So fascinated was MGR by this petite, young girl that together, they went on to act in over 28 movies – making her the most paired heroine with Tamil cinema's eternal super star. The partnership wouldn't stop with films.
When MGR launched his own party All India Anna Dravida Munnetra Kazhagam (AIADMK) in 1982 after his expulsion from the Dravida Munnetra Kazhagam (DMK), Jayalalithaa would join it and become an important leader. There were of course rifts between her and MGR, something that her detractors in the party had tried to capitalise on to throw her away from politics. 
But as time has shown us, Jayalalithaa wasn't someone to be cowed down. Not even her mentor MGR could wish her away. So when MGR died in December 1987 without naming her as his political heir as she had wanted, there was a setback to her political career albeit a temporary one.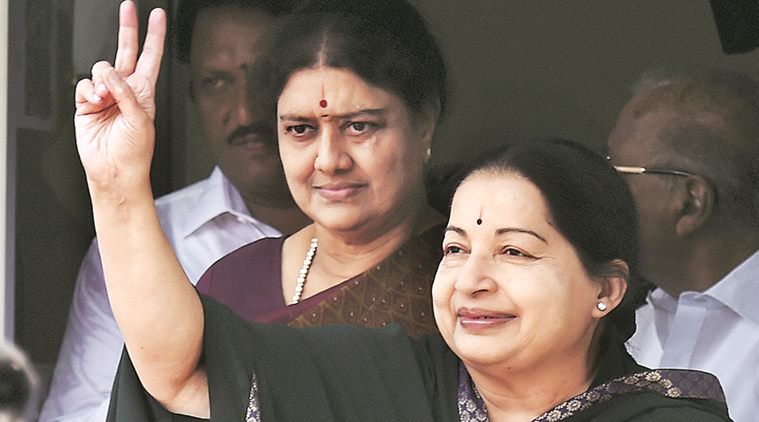 Despite the party being split into two factions – one led by her and the other by MGR's wife, Janaki – in a matter of two years, Jayalalithaa engineered a hugely surprising political victory getting 27 seats in the Assembly elections while the faction led by Janaki managed to win only 2. Conceding to the public verdict, Janaki merged her faction with that of Jayalalithaa's and announced her decision to quit politics. Jayalalithaa became the undisputed leader of the AIADMK.
That the legacy of MGR and the party's two leaves symbol did add to her aura as AIADMK's undisputed leader cannot be refuted. But Jayalalithaa had a striking political acumen that gave her a larger than life image; that made her into an idol whose passing away would lead to a huge emotional upheaval in the State. Even when she carefully went about building her image as Amma (mother) of the State, Jayalalithaa left no stone unturned to ensure that the party was under her complete control. She brooked no dissent whatsoever. 
It is this contradiction that made Jayalalithaa who she was. She was at once ruthless and benevolent. People loathed her as much as they were in awe of her.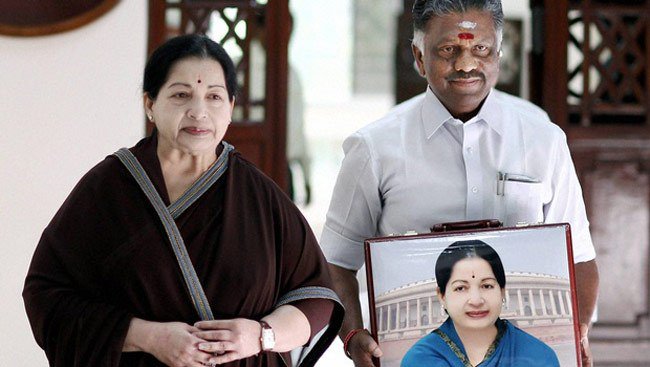 Defying many established norms, Jayalalithaa also carved for herself the image of being a bold leader who never thought twice about taking vital decisions. From her resolution in the State Assembly seeking referendum on Tamil Eelam to passing a bill to protect the State's 69 per cent reservation to dragging the Cauvery, Mullaiperiyar issues to the court, there are many decisions she will be remembered for.
But Jayalalithaa was not just a bold leader. Her successive terms in office were also marked by several low points including rampant charges of corruption, intolerance to criticisms, stifling press freedom, show of opulence et al. The big, fat wedding of her foster son Sudhakaran in 1995 was perhaps the lowest point of her political career. Jayalalithaa is said to have spent several crores in the marriage, inconveniencing most parts of Chennai in a lavish of her wealth. She had already earned the wrath of the public after a stampede killed around 50 people in Mahamagam temple tank at Kumbakonam when she took a holy dip in 1992.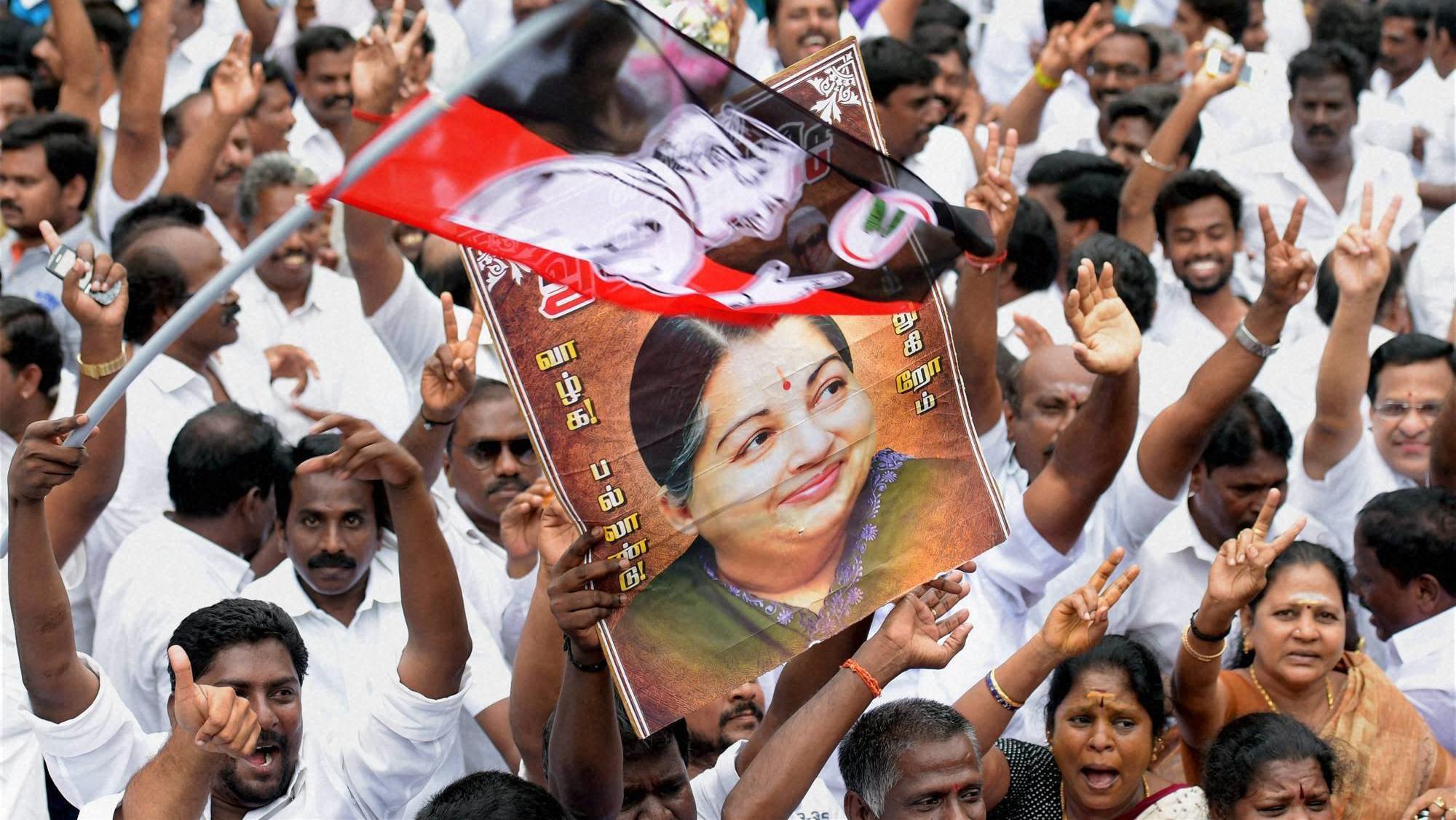 In the 1996 Assembly elections, the AIADMK suffered a humiliating defeat with Jayalalithaa herself losing the polls. But in 2000, she would win the elections again, rudely surprising those who had written her off politically. However, her appointment as Chief Minister would be set aside in 2001 by the Supreme Court on the grounds of her conviction in TANSI corruption case. 
History repeated itself in 2014 when she was convicted in a disproportionate wealth case making her appointment as Chief Minister ineligible. In both cases, Jayalalithaa chose the humble and fiercely loyal O Paneerselvam to be the interim Chief Minister before she could clear her name from corruption cases and take over again. It is the same O Paneerselvam who was the party's unanimous choice to head the government after her death was announced on December 5.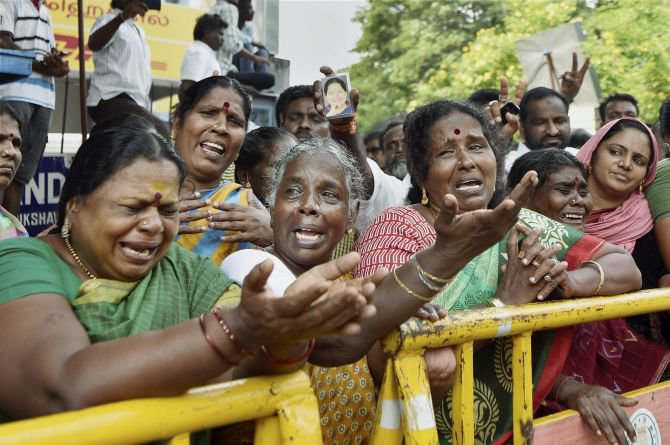 Left on her own, Jayalalithaa would have preferred a quiet, uneventful life of marriage and family. She was famously linked with Telugu actor Sobhan Babu and it is widely believed that she had looked forward to marry him. Though her life took unexpected turns, Jayalalithaa made sure that she always gave her best. Whether it be films or politics. As she had said in one of her earliest interviews, "I don't [see myself as prime minister], but anything is possible in politics". Her life and career is testament to this statement. 
(Feature image source: PTI)