In his latest salvo in the debate on student politics in Delhi University, Minister of State Kiren Rijiju on Wednesday tweeted a video of an Army soldier. In the video, the soldier speaks about the army's efforts for the country while speaking against those who raise 'anti-India' slogans.
Here's what he tweeted: 
The undated video it turns out was of jawan Shriram Gorde of 9th battalion of Maratha Light Infantry, says the Times of India. 
In the video, Gorde is heard condemning the sympathisers of Afzal Guru, who was hanged in February 2013 for his involvement in 2001 Parliament attack. In the video the soldier also says that India is not threatened by terrorists but instead by those who raise anti-India slogans.
Gorde asserts that soldiers die serving the country, but it is sad when surgical strikes are conducted across the LoC, people ask for evidence to prove it.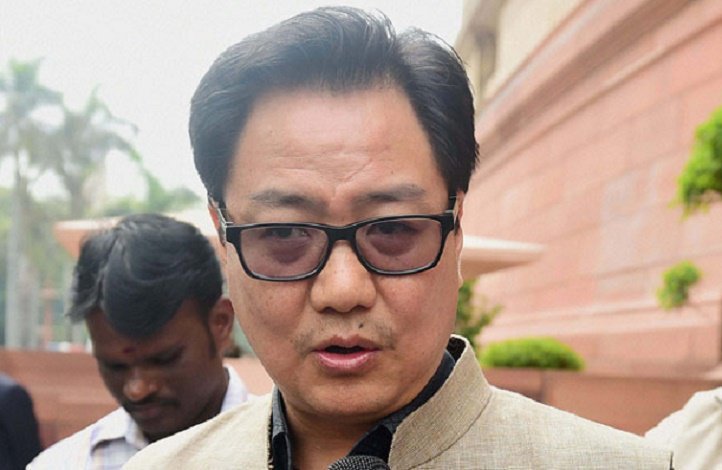 According to the Times Of India report, Gorde said that he had been a regular visitor to the events organised by Rashtriya Katha Shivir for the last two years. He had requested the organisers to let him speak at one of those events and that's how addressed the gathering. 
An Army officer, however, said that they are looking into the matter while adding that Gorde did not approach media nor was he aware that he was being recorded at the event. But given soldiers aren't supposed to speak at public events without permission, it has raised questions on how Gorde was allowed to. 
What is the event the soldier was at?
The Shri Vedic Mission Trust at Pransala in Gujarat for the last 18 years has been organising 10-day youth camps known as Rashtriya Katha Shivir at which it says values like patriotism, social harmony, national integration are inculcated in young minds. The camp is attended by children aged between 8 to 18 years. 
The camp has been attended by eminent speakers in the past. Speakers like APJ Abdul Kalam, Dr D Kasturirangan, former chief of ISRO and former Supreme Court judge Santosh Hedge are among those who have attended the event. 
(with inputs from PTI)
(Feature image source: PTI)