Khaki shorts, the trademark dress for RSS cadres for 91 years, is out and is being replaced by brown trousers as the Sangh wants to move with the times. The decision was taken at the three-day annual meeting of Akhil Bhartiya Pratinidhi Sabha, the highest decision-making body of RSS, held here.
"We have decided to replace khaki half pant with brown pant. We are not rigid and take decisions according to the time," Suresh Bhayyaji Joshi, Sar-Karywah (general secretary) of the RSS, told a press conference here.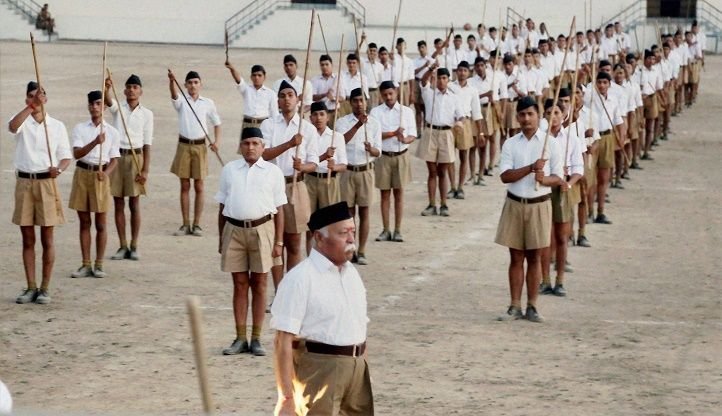 Loose Khaki shorts have been the trademark of RSS cadres since the organisation's inception in 1925. Even though other parts of the uniform have been changed from time to time, khaki shorts remained in vogue till now. Initially till 1940, the uniform of RSS was khaki shirt and shorts before white shirts were introduced. Leather shoes replaced long boots in 1973 and later rexine shoes were allowed.
Describing it as a "major change", Joshi said, "Pants are a regular feature in today's social life, so we took our decision accordingly." Replying to questions, the RSS leader said, "We decided on brown colour though there is no specific reason for it but is commonly available and looks good." When asked whether it will have any impact on the identification of the RSS volunteers, he said it will not have any adverse impact and will be a routine thing in next 4-6 months.
(Feature image source: PTI)