In what can prove as yet another roadblock to the Indo-Pak  peace talks, Pakistan's Adviser to Prime Minister on Foreign Affairs, Sartaj Aziz has said that India's terms for normalisation is not acceptable to Pakistan.
"Their narrative has remained unchanged. They (India) do not want to give us credit [for our actions against terrorism] and keep an excuse for not starting dialogue," he said at a press conference on Tuesday in Islamabad, reports the Dawn.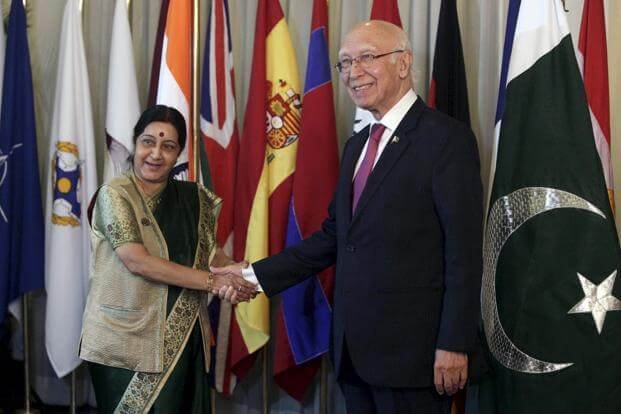 Criticising India for not doing enough on its part to resume talks, he also said that Pakistan wants to hold talks with India on eight issues identified for bilateral dialogue but, India wants an exclusive focus on terrorism. 
He concluded by saying that if no major improvement takes place between the two countries, the best option would be to manage the current situation and prevent tensions from aggravating further.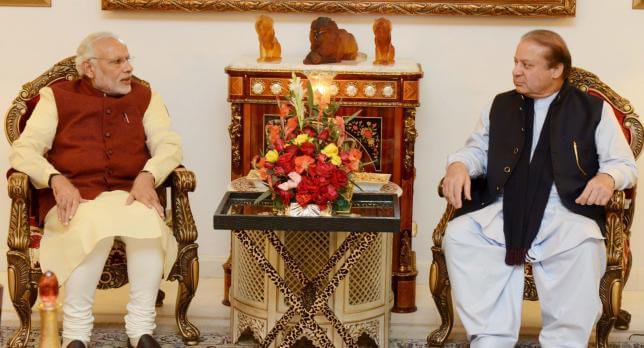 His statements come a day after he said that Pakistan Prime Minister Nawaz Sharif wrote to 17 countries to prevent Indian from gaining entry into the Nuclear Suppliers Group (NSG), reports IANS.
Earlier this month, Aziz had that India has never opened a window of opportunity for dialogue and goodwill with it Pakistan. "They say that they will talk if we (Pakistan) make some progress on terrorism, but we say that they (India) should talk on all issues including Kashmir," he had then said.
(With inputs from PTI)