Veteran Nepalese politician Sher Bahadur Deuba was today sworn in as the new prime minister of Nepal by President Bidya Devi Bhandari.
The 70-year-old leader, who became Nepal's prime minister for the fourth time, succeeded Maoist leader Pushpa Kamal Dahal Prachanda who had resigned after nine months to honour a power-sharing deal and proposed Deuba's name.
Deuba, the president of Nepal's oldest party – the Nepali Congress, was elected the 40th prime minister, following a voting in the parliament. He secured 388 votes out of a total of 558 votes cast in the 601-member legislative parliament. He was the only contender in the election.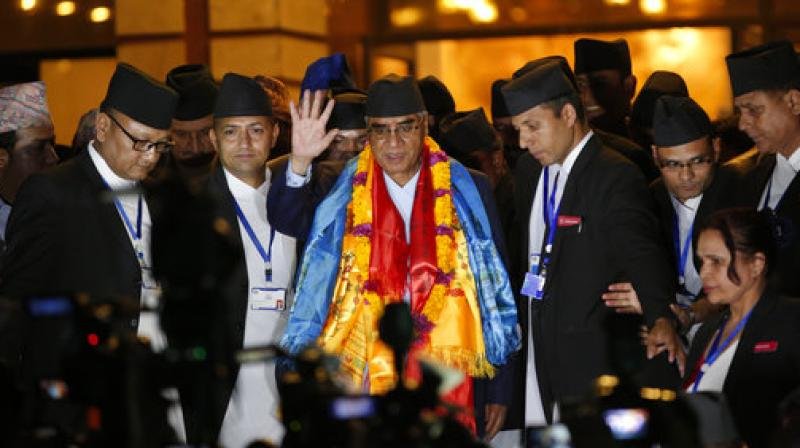 Senior Nepali Congress leader Gopal Man Shrestha was appointed as the Deputy Prime Minister and Minister for Education and Gyanendra Bahadur Karki as Minister for Finance.
Krishna Bahadur Mahara of CPN (Maoist Centre) was appointed as the Deputy Prime Minister and Minister for Foreign Affairs, while Nepali Congress leader Farmullah Mansoor was appointed as Minister for Labour and Employment.
CPN (MC) leader Janardan Sharma has been appointed as Minister for Home Affairs and Prabhu Sah of the same party as minister without portfolio.
Nepal Loktantrik Forum Chairman Bijay Kumar Gachhadar has been appointed as the Deputy Prime Minister and Minister for Federal Affairs and Local Development.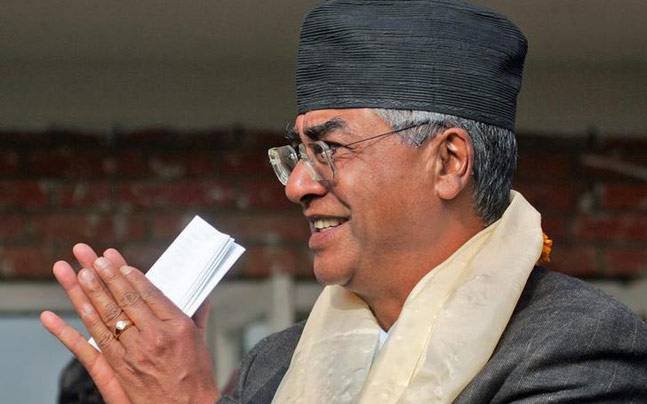 Deuba, who was awarded an honorary doctorate degree from New Delhis Jawaharlal Nehru University in 2016, is said to enjoy a good rapport with prominent Indian leaders, which could potentially aid him in arresting the increasing disenchantment between the Madhesis and the hill people.
He played an important role in amending Nepals Constitution promulgated in September 2015 to address the demands of Madhes-based political parties. Deuba also played a key role in bringing the Madhesi parties on board for the second phase of the local-level elections.
Deuba, who has been elected to the parliament from far- western Dadeldhura district, has promised to amend the new Constitution to fulfil the demands of the Madhesi people.
During Deubas previous term as prime minister in 1996, Nepal and India signed the historic Mahakali Treaty for shared utilisation of the waters of the river by the same name.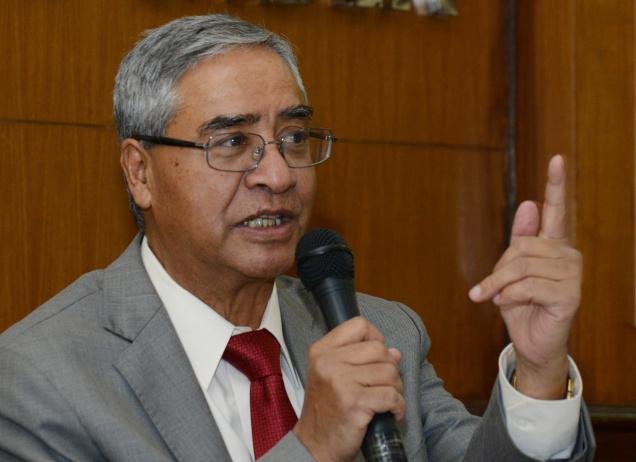 Nepal's then king Gyanendra Shah seized power through a coup detat in October 2002 and removed Deuba from the premiership. But the king had to restore him in 2004 after weeks of street protests.
Deuba was again removed from power by the king in 2005, when he was also imprisoned on charges of corruption.
After a dispute between Girija Prasad Koirala and Deuba, Nepali Congress underwent a vertical split in 2002 and Nepali Congress?Democratic was formed under the leadership of Deuba.
But the new party merged into the parent party after Koirala and Deuba reached an agreement in 2007.